We've updated our Privacy Policy.
By continuing to use this site, you are agreeing to the new Privacy Policy.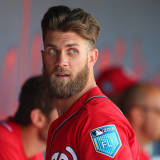 Once again, the Washington Nationals look more like a fantasy team then ball club that actually exists in real life. They are a stunning collection of mostly mid-prime talent that has sent 12 representatives to the All-Star Game over the past three years. Led by  former MVP Bryce Harper and the two-time reigning NL Cy Young winner Max Scherzer, they are once again a formidable collection...
Washington rallied from an early deficit for an 8-3 win over the Miami Marlins, and Stephen Strasburg got his work in during a less-than-stellar outing by the Nationals right-hander...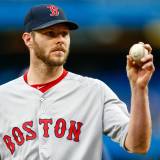 How to define the greatness of a starting pitcher has undergone an overhaul of opinion in the past handful of seasons. The battle between analytics and traditional numbers has expanded the debate on how to qualify a top starter to such a vast extent that even the amount of wins a hurler is credited with is a hotly debated value – despite the fact it is the starter's job more so than...
LIKE WHAT YOU SEE?
GET THE DAILY NEWSLETTER: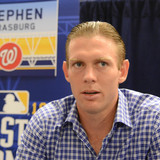 Washington Nationals pitcher Stephen Strasburg believes the All-Star Game threw him off last season, and he doesn't intend to let that happen again.Strasburg said Sunday that he may skip future All-Star appearances, feeling that his appearance this season threw him off his routine and led to arm issues after the break."I think I felt like at the All-Star break, it was a tough situation...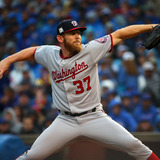 We are heading back to the Capital for Game 5 of the National League Division Series.After the Cubs took a 2-1 series lead, the Nationals kept their season alive on Wednesday after a wild 24 hours that revolved around weather and Stephen Strasburg.Let's start with the weather. Game 4, which was originally scheduled for Tuesday, would be postponed. The game was then moved to Wednesday...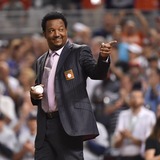 Stephen Strasburg got a shoutout from a Hall of Fame pitcher after his outstanding performance during Game 4 of the NLDS.Last night, it didn't seem likely Strasburg would take the mound for the Nationals in a must-win Game 4 against the Cubs in Chicago. It was reported the right-hander turned down the opportunity to start Wednesday's game as a result of feeling under the weather...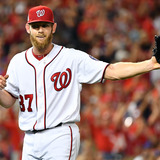 The Washington Nationals will have their ace on the mound for Wednesday's all-important Game 4 of the NLDS, after all.John Morosi of MLB Network is reporting that Stephen Strasburg is expected to start Game 4 against the Chicago Cubs after the team said Tuesday that they were sticking with Tanner Roark. You have to wonder if Strasburg is making the start due to pressure from the...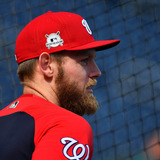 The Washington Nationals are just simply looking to win Game 4 of their NLDS series against the Chicago Cubs to force a Game 5 back in the nation's capital.But that has not stopped drama itself from unfolding in a big way after Tuesday's game at Wrigley Field was rained out.Immediately afterwards, Nationals manager Dusty Baker announced that Tanner Roark would start Game 4 over ace...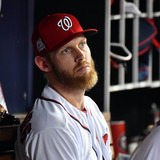 Stephen Strasburg is not expected to start Game 4 of the NLDS despite a rainout giving him an extra day of rest, and the team insists that has to do with the pitcher being ill.After Game 4 was postponed on Tuesday, Nationals manager Dusty Baker said Tanner Roark is still going to start the game on Wednesday with the team facing elimination. Baker said the decision was made because...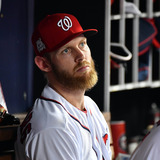 Game 4 of the NLDS between the Washington Nationals and Chicago Cubs getting rained out seemed to be a gift from above for Washington. Trailing 2-1 and facing elimination, the Nationals were in position to start Stephen Strasburg in Game 4 and, assuming they won, Gio Gonzalez in Game 5. Instead, Dusty Baker, like his Cubs counterpart, Joe Maddon, is sticking to the original plan...
MORE STORIES >>
Nationals News

Delivered to your inbox

You'll also receive Yardbarker's daily Top 10, featuring the best sports stories from around the web. Customize your newsletter to get articles on your favorite sports and teams. And the best part? It's free!