We've updated our Privacy Policy.
By continuing to use this site, you are agreeing to the new Privacy Policy.
Story and McMahon are having great springs, and they could be key to a great Rockies' infield SCOTTSDALE — The Rockies had one of the best infields in baseball in 2017. If they want to repeat that in 2018, a few questions need to be answered, particularly at shortstop and first base. Trevor Story is looking to have a bounce back year in 2018 after he struggled offensively in 2017...
Trevor Story is learning the art of clutch from Nolan Arenado and it could pay huge dividends for the Colorado Rockies in 2018.
You could say the story surrounding the Rockies shortstop Trevor Story last year was his sophomore slump. After a year where his strikeouts were up and his batting average was down, Story will look to rebound in 2018 at the plate. But while offensively, the struggles were apparent, defensively, Story dazzled once again. His .982 fielding percentage ranked second in all of the National...
LIKE WHAT YOU SEE?
GET THE DAILY NEWSLETTER: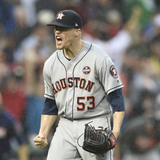 Unrest on the players' side of the fence in a dismally slow offseason reached the point where player reps in the union asked if whether it was viable for even those who have signed contracts to collectively refuse to report to spring training until Feb. 24, reports Ken Rosenthal of The Athletic (subscription required). That represents the mandatory reporting date, though pitchers...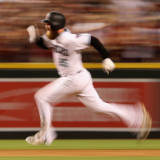 Arizona Diamondbacks reliever Archie Bradley delivered a funny comment about his improbable 2-run triple in Wednesday's NL wild-card game against the Colorado Rockies.Bradley was asked to come in and pitch in the 7th inning during a 6-5 game his Diamondbacks were leading. He got D.J. LeMahieu out to end the inning, but one of the consequences of asking him to pitch was that he was...
While the first part of Colorado Rockies season has been a pleasant surprise, they were dealt some bad news on Thursday. As Patrick Saunders of The Denver Post reported, the first-place Rockies placed second-year shortstop Trevor Story was placed on the disabled list. Saunders also said that "Story injured the shoulder in an at-bat in Tuesday night's game against the Cubs."This is...
Trevor Story was one of the great surprises of 2016. He continues to be of interest early in 2017. Story has always been a fly-ball hitter, which is an attractive trait for a player who calls Coors Field home. In his eight minor-league stops, Story hit more fly balls than ground balls six times. As a rookie last season, he posted a 0.62 GB/FB ratio and a 47.1 FB%. This season? Story...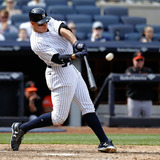 When talking about New York Yankees rookie right fielder Aaron Judge, feel free to say that he's doing something as well as its even been done. It won't be a recency bias or using hyperbole, either. No, saying such a thing would simply be correct.Judge hit his 10th home run of the season on Saturday against the Baltimore Orioles. In doing so, he tied an MLB rookie record previously...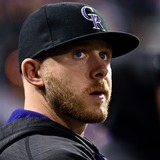 Last April, Colorado Rockies shortstop Trevor Story made his presence felt in a big way as a rookie. It's kind of hard not to when you hit seven home runs in your first 12 career games and tie a rookie record for the most dingers in April (10).There's really no way for anyone to replicate that performance (.261/.324/.696 line with 10 homers and 20 RBI, good for a 143 wRC+). Even...
No full-time position player has struggled as much for the Colorado Rockies in 2017 as shortstop Trevor Story has. Although the team as a unit has surprisingly found itself in first place, Story himself does not deserve much credit for the club's 9-5 record. A former first round pick, Story's career has been up and down. After being selected out of high school in the 2011 draft,...
MORE STORIES >>
Rockies News

Delivered to your inbox

You'll also receive Yardbarker's daily Top 10, featuring the best sports stories from around the web. Customize your newsletter to get articles on your favorite sports and teams. And the best part? It's free!