We've updated our Privacy Policy.
By continuing to use this site, you are agreeing to the new Privacy Policy.
In the past few years, ESPN's Future Power Rankings have not been a cause of rejoicing. From 2015 through 2016, the Nets were dead last in the semi-annual rankings. Last October, they inched up to No. 27, even with a 20-win season following a 21-win season. Then again, Sean Marks and Kenny Atkinson had replaced Billy King and the Nets coach-of-the-month club, last awarded to Lionel...
The Phoenix Suns stayed strong in their race to the bottom with a loss to Swaggy P and Quinn Cook. We take a closer look at the race. Ahhh tanking. The NBA's fascination with fighting for a higher draft pick is unique among the major professional sports, tanks to the NBA model of tiny five-man lineups that allow pure individual talent to win over systemic execution of a game plan...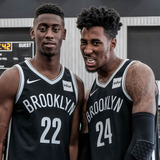 Sean Marks was a smart hire. That was the consensus when the Brooklyn Nets made him their general manager on the day of the trade deadline in 2016. It's strange how consensus forms around these sorts of things, because few people commenting on the matter know anything significant about the guy who's getting the job, and even the plugged-in reporters only have a cloudy idea how good...
LIKE WHAT YOU SEE?
GET THE DAILY NEWSLETTER: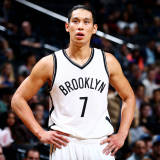 In the end, Linsanity ended with a thud, with Knicks general manager Glen Grunwald refusing to open his hotel door room to accept Houston's three-year offer sheet for Jeremy Lin during summer league. The league got involved, and in the end, the Knicks allowed Lin to leave, just five months after he took over the sports world, ruled Madison Square Garden and landed on back-to-back...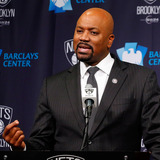 Billy King could have turned things around with the Brooklyn Nets, if only he was given more time. Well, that's at least the opinion of King, who said as much in his first interview since being fired. "I know some of the mistakes that were made here and I, I thought I could have turned it around but ownership … that's their prerogative, [but] you still spent time trying to figure...
The management upheaval of the Brooklyn Nets is slowly taking shape. The team announced in an official release on Tuesday that they have hired former Duke star Trajan Langdon as their assistant general manager. The #Nets have named Trajan Langdon as assistant general manager: https://t.co/9ldQNwCUkk — Brooklyn Nets (@BrooklynNets) March 8, 2016 Langdon, 39, had been working in...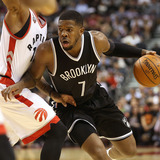 The approach of the NBA trade deadline means it's time for Joe Johnson of the Brooklyn Nets to step back into the spotlight. Now 34 years old and boasting one of the league's biggest contracts, Johnson seems destined to remain in trade chatter until his career ends. This year the rumblings are especially intriguing, though, because the Nets just cleaned shop in the front office...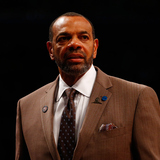 The Brooklyn Nets have made major changes, firing head coach Lionel Hollins and reassigning general manager Billy King to a lesser role within the organization. Assistant coach Tony Brown will serve as the interim head coach for the remainder of the season, with the general manager role remaining vacant until a full-time GM is hired. "After careful consideration, I've concluded...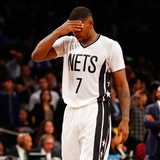 With the Brooklyn Nets off to a dismal 0-7 start to the 2015-16 regular season, Nets general manager Billy King apparently has already started exploring trade options. Billy King admitted he's made some exploratory calls in case #Nets keep heading down this path. Knows they may have to do something. — Rod Boone (@rodboone) November 9, 2015 King, who is in the final year of his...
When a general manager's job is believed to be in jeopardy, it can be a moment of dramatic decisions and wildly diverging forks in the road for an NBA franchise. Picture this: let's say that the team's 12th man believes that his job is in jeopardy. Suddenly, that 12th man is very uninterested in whether his team wins or loses—instead, he is totally interested in putting the...
MORE STORIES >>
NBA News

Delivered to your inbox

You'll also receive Yardbarker's daily Top 10, featuring the best sports stories from around the web. Customize your newsletter to get articles on your favorite sports and teams. And the best part? It's free!