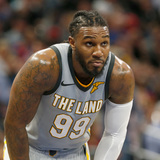 Jae Crowder's first game with the Utah Jazz on Sunday was one of the better ones he has had this season, and it sounds like he does not think that was a coincidence.After Crowder helped the Jazz to a convincing win over the Portland Trail Blazers with 15 points, five rebounds and three assists, the veteran forward may have taken some subtle shots at his former Cleveland Cavaliers...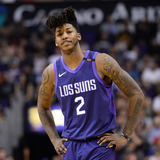 The Cavaliers made a pair of deals at the deadline that added some youth to the NBA's oldest roster while also addressing the team's shooting and defense. The move paid dividends on Sunday when the Cavs went up to Boston and took care of business, blowing out the Celtics by 22 points.Jordan Clarkson was active off the bench, making seven of his 11 shots en route to 17 points. Rodney...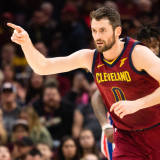 Kevin Love is meeting with a surgical specialist in New York after suffering a broken bone in his left hand on Tuesday night.The Cleveland Cavaliers released a statement on Wednesday as an update about Love. He is at the Hospital for Special Surgery in New York, which is where he's undergone previous operations. Here's the team's statement on Love: The Cavs say that Love is out indefinitely...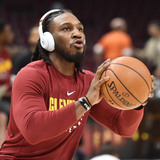 In the midst of a disastrous stretch that has seen them lose 11 of their past 15 games, we are expecting some dramatic changes for the Cleveland Cavaliers leading up to the trade deadline.But head coach Tyronn Lue isn't waiting for the front office to pull off a trade. Instead, he's already ready to make a change himself. Lue confirmed on Thursday that the team will bench Jae Crowder...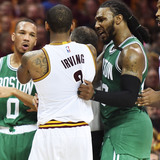 Fate definitely has one crazy sense of humor, as Kyrie Irving and Jae Crowder both found out recently.On Thursday, ESPN's Dave McMenamin shared the amusing story of an encounter that Irving and Crowder had in Atlanta last weekend while their blockbuster trade sat in limbo due to concerns over Isaiah Thomas' hip injury.Per McMenamin:The NBA is a small world. Last weekend, when the...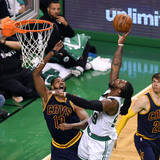 An interesting piece of information has recently surfaced involving Jae Crowder and Derrick Rose — two of the newest members of the Cleveland Cavaliers.Both players joined the team this summer — Crowder was acquired in the Isaiah Thomas trade, and Rose signed as a free agent.Apparently, Crowder has been dating Rose's former high school girlfriend — Dana Lambert — for some time now...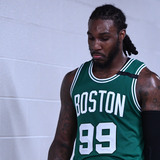 Sometimes, we seem to forget that professional athletes are more than just jersey numbers and statistics. They are real-live human beings with families.For new Cleveland Cavaliers forward Jae Crowder, life itself took two unexpected turns this week.Just as Crowder was being shipped to Cleveland in the deal that brought the Boston Celtics Kyrie Irving, his mother passed away after...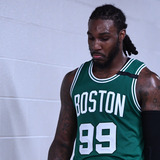 The Boston Celtics worked out a rather big trade early Friday morning, acquiring Marcus Morris from the Detroit Pistons for the ultra-improved Avery Bradley.It was a way for Boston to add a rotational piece to the mix while working towards creating enough cap room to officially sign All-Star forward Gordon Hayward.Despite being able to move Bradley's contract, the Celtics are still...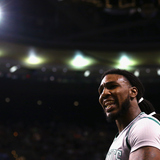 Boston Celtics forward Jae Crowder's girlfriend was reportedly arrested at the Staples Center Monday night for allegedly spitting on another woman. Dana Lambert, who is the mother of Crowder's child, reportedly got into an argument during Boston's 114-90 loss to the Los Angeles Clippers. Law enforcement sources told TMZ that Lambert spit on the other woman after things got heated...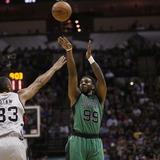 On Wednesday night, Boston Celtics forward Jae Crowder executed one of the best basketball plays that won't ever be properly remembered in a box score. With 1.1 seconds remaining before halftime against the Indiana Pacers, Crowder attempted to convert a full-court alley-oop to give Boston two more points before the break. However, what resulted was something he will likely never...
MORE STORIES >>
Jazz News

Delivered to your inbox

You'll also receive Yardbarker's daily Top 10, featuring the best sports stories from around the web. Customize your newsletter to get articles on your favorite sports and teams. And the best part? It's free!