We've updated our Privacy Policy.
By continuing to use this site, you are agreeing to the new Privacy Policy.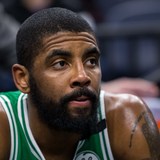 Celtics' president of basketball operations Danny Ainge believes he gave the wrong impression this week when he said Gordon Hayward suffered a setback in his rehab, relays Steve Bulpett of The Boston Herald. Looking back, Ainge believes "setback" was too strong a term and created inaccurate headlines about Hayward's progress."What happened is he went on the AlterG [anti-gravity...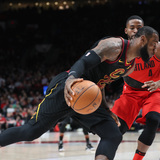 Prior to the Cavaliers' primetime matchup against the Trail Blazers on Thursday, LeBron James discussed point guard Damian Lillard and his impact on the court. Lillard has thrown his own name into the MVP discussions and while he's an elite player, he sometimes flies under the radar.Per NBA.com, James spoke highly of Lillard and even quipped that he could use his own talents to show...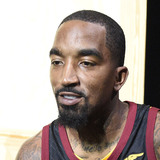 J.R. Smith was disappointed about the lack of communication from Tyronn Lue regarding his benching.Prior to the Cavaliers' game against the Suns on Tuesday, Cleveland head coach Tyronn Lue made the decision to have Kyle Korver start the game in favor of Smith, who has struggled this season. Smith appeared to take the move itself in stride. However, he said he wished there was more...
LIKE WHAT YOU SEE?
GET THE DAILY NEWSLETTER:
Cavs guard JR Smith is known for his perimeter shooting ability, but he can put the moves on opposing players from time to time as well. Clippers guard Milos Teodosic learned that lesson during Friday's game, when Smith juked him out of his shoes. Smith made it look as if he was going to drive the lane, and then used a stepback crossover move to send Teodosic to the floor. All Teodosic...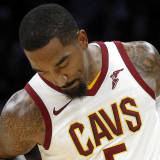 The J.R. Smith soup-throwing saga has taken another turn with rumors surfacing that help explain in part the Cleveland Cavaliers star's sour disposition at the time of the incident.Smith was suspended earlier this month for one game due to conduct detrimental to the team. It was later learned the suspension stemmed from Smith throwing soup at Cavs assistant coach Damon Jones. What...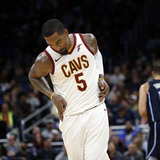 The mystery of The Great Soup-Throwing Incident of 2018 is slowly beginning to unravel.A day after it was revealed that the Cleveland Cavaliers suspended guard JR Smith one game for throwing a bowl of soup at assistant coach Damon Jones, Cavs beat writer Jason Lloyd of The Athletic disclosed a key development on Saturday: Smith's soup of choice is [drum roll please] … chicken tortilla...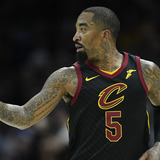 JR Smith was suspended during Thursday's game against the Sixers for what was referred to as "insubordination," and now we know what the reasoning behind it really was.Smith apparently threw a bowl of soup at assistant coach Damon Jones while the two were going at it during a heated altercation, according to ESPN's Dave McMenamin.These altercations are common in today's NBA (though...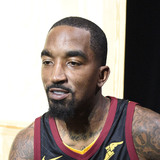 JR Smith was suspended for Thursday night's game against the Philadelphia 76ers for what Tyronn Lue called "insubordination," but it sounds like that was a huge understatement from the Cleveland Cavaliers head coach.ESPN's Dave McMenamin reports that Smith earned the suspension by throwing a bowl of soup at assistant coach Damon Jones during an argument this week. Smith is expected...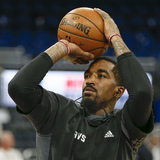 The drama of the NBA remains the best drama of any professional sports organization. Earlier in the week, the Cleveland Cavaliers would suspend J.R. Smith for one game. But at the time, all we knew was that it was for detrimental conduct. Now we know exactly what Smith did to warrant the suspension. Are you ready for this.Smith threw a bowl of soup at assistant coach Damon Jones...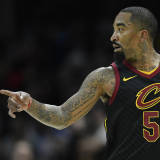 Cleveland Cavaliers guard JR Smith was suspended by the team for Thursday's game against the Philadelphia 76ers, and now more details are beginning to emerge about what led to the punishment.Veteran ESPN commentator Alvaro Martin reported that the former Sixth Man of the Year was upset to learn that Rodney Hood would take his position in the starting lineup and proceeded to go AWOL...
MORE STORIES >>
Cavaliers News

Delivered to your inbox

You'll also receive Yardbarker's daily Top 10, featuring the best sports stories from around the web. Customize your newsletter to get articles on your favorite sports and teams. And the best part? It's free!