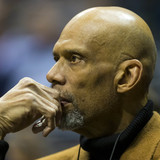 Kareem Abdul-Jabbar has seen the future, and he thinks that it belongs to the National Basketball Association.The retired big man great recently wrote a piece for The Guardian entitled "The NBA, and not the NFL, is the league of America's future." In it, Abdul-Jabbar says that, while football is still by far the nation's most popular sport, the bubble may be about to burst in favor...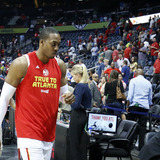 Kareem Abdul-Jabbar is perhaps one of the top three or four centers to ever put on an NBA uniform. As a player, he earned six NBA titles, six MVP awards and was a 19-time All-Star. Needless to say, when Abdul-Jabbar talks, we probably should listen.In opening up about fellow center Dwight Howard, who just finished his first (and potentially only season in Atlanta), Abdul-Jabbar didn...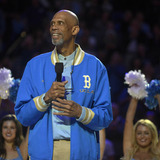 Legendary Los Angeles Lakers center Kareem Abdul-Jabbar isn't a big fan of what LaVar Ball is doing, particularly as it affects his sons.Appearing with Michael Smith and Jemele Hill on the His and Hers & SC6 podcast, Abdul-Jabbar was asked by Hill what he thought about the way Ball promotes his sons and the Big Baller Brand."I don't think LaVar Ball is doing his sons any good...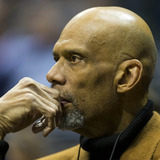 Basketball great Kareem Abdul-Jabbar now sees the error of his ways in attempting to diminish from the legend that is The Big German.Over a year after referring to Dallas Mavericks legend Dirk Nowitzki as a "one-trick pony" in an interview at George Mason University, Abdul-Jabbar was on ESPN's "The Jump" on Wednesday and finally walked back the remarks."I want to make a shoutout...
Kareem Abdul-Jabbar is about to be out nearly $1 million after he lost a lengthy battle with a famous auction house. TMZ reports that Abdul-Jabbar has been ordered to pay $900,000 to Julien's Auctions after a deal between the auction house and Los Angeles Lakers legend went south in 2012. Abdul-Jabbar believed the auction house was supposed to sell around 400 items for him, and...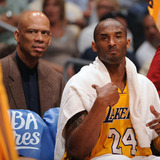 With Kobe Bryant announcing he will retire following the 2015-16 NBA season, all corners of the basketball world are taking notice.Wednesday, former Lakers legend Kareem Abdul-Jabbar gave his take on Kobe's impending retirement, via a poem. Abdul-Jabbar penned a poem, entitled "Retirement, embrace him like you did me," giving his views on life after basketball."You were generous...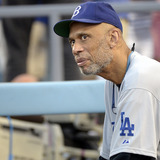 Donald Trump has pulled no punches during his campaign to gain the Republican nomination in the 2016 Presidential election. While Trump's attacks have mostly focused on his political opponents and the media, "The Donald" recently took his latest battle to court. The basketball court, that is. NBA legend Kareem Abdul-Jabbar penned his critical thoughts about Trump in a recent article...
By Larry Brown Kareem Abdul-Jabbar is well known for his acting roles outside of his Hall of Fame basketball career, and one of his most notable gigs was playing Murdock in the classic comedy "Airplane!" Though Kareem is tied to the movie, he actually wasn't the athlete the film's creators initially had in mind for the role. In an oral history of the movie written for AV Club...
MORE STORIES >>
NBA News

Delivered to your inbox

You'll also receive Yardbarker's daily Top 10, featuring the best sports stories from around the web. Customize your newsletter to get articles on your favorite sports and teams. And the best part? It's free!