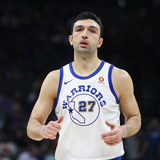 Warriors big man Zaza Pachulia has been involved in a number of questionable incidents over the years, and what he did during Saturday's game against the Thunder isn't going to help improve his reputation.The play in question happened when Russell Westbrook got tangled up with him and Nick Young while fighting for a rebound. Westbrook hit the floor as a result, and Pachulia then...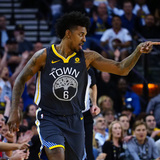 Warriors guard Nick "Swaggy P" Young is one of the most entertaining players in the league, and he's been known to do things on the court to get under his opponents' skin.Young did exactly that against the Thunder on Saturday in the waning seconds of the third quarter, after draining a three-pointer right in front of the Oklahoma City bench. The Warriors guard did a shimmy with the...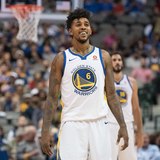 Lakers guard Nick "Swaggy P" Young is known for his flair, so who he dressed up as for Halloween was a perfect fit.Young dressed up as Prince on Tuesday to pay tribute to one of the greatest rock stars of all-time, and judging by his costume, he nailed it.Check out Young's facial expression, too, in this photo he posted on Instagram. Swaggy P even got the sultry glare right.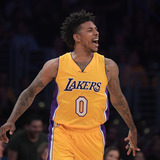 Nick Young has been drawing some interest from teams around the NBA since he opted out of his contract with the Los Angeles Lakers.The Golden State Warriors have been mentioned as a team Young might join (as a mid-level exception).Now, per Mark Medina of the New York Daily News, we're learning that Young is being pursued by the Minnesota Timberwolves, Oklahoma City Thunder and New...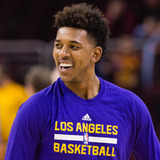 It has widely been assumed that Iggy Azalea broke up with Nick Young because he cheated on her, but was it actually the Los Angeles Lakers swingman who called things off? According to some juicy gossip from MediaTakeOut.com, Young is the one who dumped Iggy. The report claims Swaggy P has gotten back together with the mother of his child, Keonna, who happens to be pregnant again...
Nick Young and Iggy Azalea are sorting out the details of their breakup, and it sounds like there could be some financial issues even though they were not married. According to TMZ, Iggy has agreed to give Young her engagement ring back if she gets to keep the 1962 Chevy Impala she got for the Lakers swingman — the same one that was shown being towed from her house recently — as...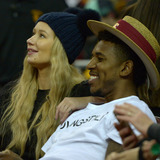 Nick Young and Iggy Azalea announced their breakup on Sunday, though they did so in much different ways. The Los Angeles Lakers guard shared the news with a one-word pronouncement of his current relationship status: Single — Nick Young (@NickSwagyPYoung) June 19, 2016 His former fiancee, Azalea, shared the news with a much more thoughtful note on Instagram: A...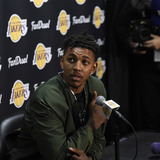 It's been a rough last two seasons for Lakers fans, but never fear, Swaggy P is coming to the rescue. Nevermind Luke Walton, Kevin Ollie, Mark Jackson, Derek Fisher and David Blatt, the Lakers should look internally to fill the open position to be the team's new head coach. And lucky for them, Nick Young is interested in the job and appears to have thrown his name in the hat. ...
Iggy Azalea is not calling off her engagement to Nick Young in the wake of more speculation that the NBA star cheated on her, but Young has been given a very serious warning that he had better not mess up again. In a recent appearance on "Orlando & The Freakshow" on Wild 94.1, Azalea made it clear that she is unhappy with what Young said in D'Angelo Russell's video (watch it...
MORE STORIES >>
Warriors News

Delivered to your inbox

You'll also receive Yardbarker's daily Top 10, featuring the best sports stories from around the web. Customize your newsletter to get articles on your favorite sports and teams. And the best part? It's free!