Originally posted on
Sportsnaut
| Last updated 2/11/15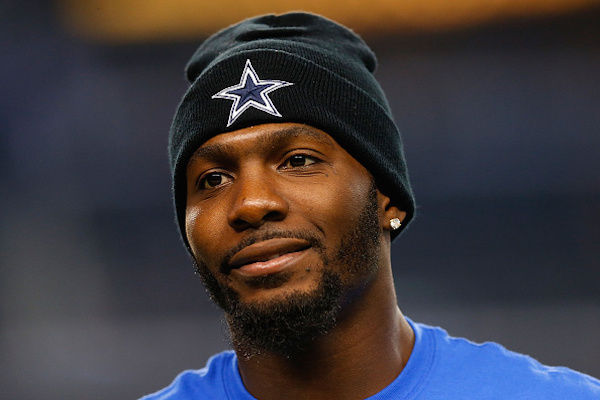 If for some reason the Cowboys opt to not hold on to Dez Bryant, several teams will come calling.
Tom Pennington/Getty Images
By Ben Haley
Perhaps the best receiver in the game today, Dez Bryant, enters free agency at the age of 26 and boasting the resume of an established veteran. Though he made just $3,148,500 in 2014, Bryant proved he should be compensated with the best of the best.
Bryant caught 88 passes for 1,320 yards and a league-leading 16 touchdowns this past season. Yet the tale of the tape does not stop here, as Bryant was also one of the most reliable pass-catchers in the game last season. He ranked 14th in the league with only five dropped passes on 135 targets.
Though he has made news in the headlines for other things than his play on the field, no one can ignore Bryant's contributions to the Cowboys' offense in his short career. Boasting 56 touchdowns and 5,424 yards in just five seasons, Bryant's season-averages place him among the game's greats.
So the question is not if Dez Bryant will cash in this season, but where. Here is a look at the top-five landing spots for Dez Bryant in free agency.
Dallas Cowboys
Considering the inflated resume Bryant has put up in his five years as a Cowboy, his former team knows better than most how valuable a player he is to an offense. Yet the Cowboys are in financial turmoil once again this offseason. With 23 free agents and just over $5 million in cap space, breaking the bank to keep Bryant could come at the cost of mortgaging the near future in Dallas, presenting quite the conundrum due to Tony Romo's advancing age.
The Cowboys have a tough decision to make regarding their receiver that earned First-Team All-Pro honors last year. Keep Bryant and ignore other areas of need, or let Bryant go and risk a complete catastrophe on offense. Remember DeMarco Murray — the NFL's leading rusher from last season — is also on the free agent market. While Dallas has both knowledge of Bryant's value and loyalty towards him, securing the receiver may not be financially prudent nor feasible.
With that said, all indications out there are that Dallas is going to place the franchise tag on Bryant should the two sides not come to an agreement on a long-term extension before free agency. If that happens, it's anyone's guess what Bryant's reaction will be.
Oakland Raiders
It seems as if the Raiders found their quarterback of the future in Derek Carr. It's now time to add weapons to his arsenal. Oakland has five receivers headed for free agency, including Rod Streater, Andre Holmes, and Vincent Brown. This is obviously an indication that the team will be in the market for a receiver with its surplus of salary cap room.
James Jones — a free agent acquisition from a season ago — is not a true number one target. But across from a receiver like Bryant, Jones would be free to decimate opposing corners much like he did during his tenure in Green Bay. Oakland will be looking at the receiving class in free agency and has the cap space ($60,765,692) to sign a top-level talent. Dez Bryant in silver and black could be a match made in heaven for the Raiders' offense.
Cleveland Browns
After losing Josh Gordon to a year-long suspension yet again, it is time for Cleveland's brass to move on from its superstar that has spent more time in league-disciplinary meetings than on the field. Johnny Manziel was a first-round selection last season. If he comes back and competes for a job, his current weapons include two mediocre receivers in Travis Benjamin and Andrew Hawkins. Cleveland must add an offensive weapon this offseason, so why not go for the best available?
The Browns will have $47,835,870 in available cap space this offseason, and boasted one of the best defenses in football a year ago. Though they do have 24 free agents, the money is there to keep what they need and find more efficient replacements for the players they no longer have use for. That's where someone of Bryant's caliber comes into play.
San Diego Chargers
Philip Rivers is beginning the decline all quarterbacks go through in the twilight of their careers, yet this southern gentleman has enough left in the tank for a few more runs at glory. Keenan Allen proved in 2014 that he is not the caliber talent to beat defenses without a quality target beside him. And Antonio Gates, while still effective, is a shadow of his former self. The Chargers, who must add another weapon on offense, could very well make a play for Bryant.
With $25,156,167 to spend this offseason and 18 free agents, San Diego would have to display a certain level of frugality on the market to make a deal with Bryant work. While the 18 free agents must certainly need to be addressed, only eight of the players seeking the open market made more than $1 million last season. While Bryant will cost top dollar, the Chargers have the financial spacing and the need to make a Bryant deal possible.
Philadelphia Eagles
Wouldn't this be quite the story to further ignite a sizzling NFL rivalry? Chip Kelly salivates at the mere thought of adding a weapon like Bryant into his arsenal. And should Jeremy Maclin choose to sign elsewhere, Bryant could become top priority in Philadelphia. Without Maclin, the Eagles receiving core is at best, abysmal. Certainly Jordan Matthews showed enough last season to warrant a major role entering his second year, but Riley Cooper was the exact opposite — downright horrible.
Josh Huff is an up-and-coming talent, but has a ceiling in this league of a slot-designated receiver due to his size. Bryant would complement Matthews, Huff, and tight end Zach Ertz. He would also the deep threat Philadelphia needs after it cut DeSean Jackson last offseason. With $19,038,621 in cap space and only 11 free agents headed for the open market, Bryant to the Eagles is a distinct possibility, if not the most-likely of outcomes.
Minnesota Vikings
Teddy Bridgewater was the best rookie quarterback in the league last season. He also performed well with little to no running game, a fairly-porous offensive line, and an aging Greg Jennings complemented by an under-performing Cordarelle Patterson at wide receiver. To make matters worse for Teddy, tight end Kyle Rudolph missed much of the year to injury.
Minnesota has $18,545,541 in cap space entering the offseason, including over $15 million that may or may not be paid to their star running back Adrian Peterson. While the Vikings must deal with their 13 free agents, much of their laundry list includes players that have already been replaced with young talent. Minnesota will look to improve on offense this season, and pairing Bridgewater with Bryant would be a major step in the right direction for the talented young team.
MORE FROM YARDBARKER
NFL News

Delivered to your inbox

You'll also receive Yardbarker's daily Top 10, featuring the best sports stories from around the web. Customize your newsletter to get articles on your favorite sports and teams. And the best part? It's free!