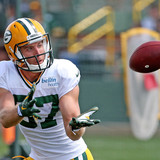 At 32 years old, Green Bay Packers wide receiver Jordy Nelson is showing no signs of slowing down. After missing the entire 2015 season due to a torn ACL, Nelson returned to form last year. He recorded 97 receptions for 1,257 yards to go with an NFL-high 14 touchdowns.Despite his somewhat advanced age, Nelson doesn't plan on calling it quits anytime soon."I got two more years left...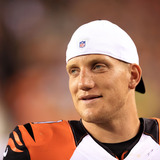 Former Green Bay Packers first-round pick A.J. Hawk indicated to MMQB's Albert Breer on Thursday that he plans on filing his retirement paperwork with the NFL. Week 17 pod: @OfficialAJHawk says he plans to file his retirement papers, explains @AaronRodgers12's rebound. https://t.co/QFFS206biP pic.twitter.com/yWMv9fT5i9 — Albert Breer (@AlbertBreer) January 5, 2017 Hawk, 32,...
With a season ending injury to Sean Weatherspoon, the Atlanta Falcons had a void at linebacker. They are filling that void with veteran linebacker A.J. Hawk. Hawk's agent Mike McCartney confirmed the news. Congrats to @OfficialAJHawk agreeing to a contract with the @AtlantaFalcons — Mike McCartney (@MikeMcCartney7) October 4, 2016 Hawk last played in 2015 as a member of the...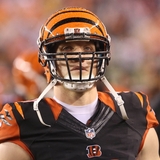 The Falcons are doing a little bird watching in an effort to shore up their depleted linebacking corps. #Falcons have interest in veteran LB A.J. Hawk, sources said. They have 4 LBs injured (Weatherspoon, Worrilow, Campbell, Jones). — Adam Caplan (@caplannfl) October 4, 2016 It would be a desperation move for the Falcons. Hawk, 32, never really has provided a return on the Packers...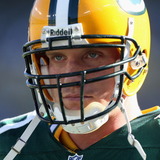 By Vincent Frank The Green Bay Packers announced on Wednesday that they have released veteran linebacker A.J. Hawk. This isn't too surprising of a move considering that Hawk has topped out as a marginal linebacker in the NFL and the Packers have cheaper alternatives on the roster. A top-five pick in the 2006 NFL Draft, Hawk started 136 games in nine seasons. He has recorded 100...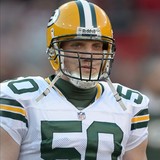 Green Bay Packers linebacker A.J. Hawk is taking part in the American Century Championship Celebrity Golf Tournament in Lake Tahoe this week, a last-gasp of summertime fun and free time before he and his teammates get back to football and begin training camp next week in Wisconsin. A fan in the gallery watching the action […] The post A.J. Hawk lays out fan with tackle during celebrity...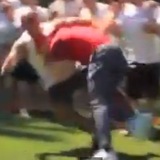 The Green Bay Packers training camp doesn't begin until next week but that didn't stop A.J. Hawk from getting in a little scrimmage time while relaxing on a golf course.Hawk spent his final free weekend in Lake Tahoe, playing in the American Century Championship Celebrity Golf Tournament and obliged a fan who asked to be tackled by the NFL linebacker at the tee area.The bro-am moment...
This week at Packers Talk Radio Network:   Ian power ranked the Packers Inside Linebackers, listing AJ Hawk at the top. Richard continued the player profile series with a look at Hawk. Check it out. Ian also did a power ranking of the offensive linemen. Ross had a few observations about OTAs as they came to a close. Matt used the rankings used at Pro Football Focus to tell us who...
Packers Talk Radio Network continues its player profile series for our sponsor Mayfield Sports Marketing with a look at Packers inside linebacker, AJ Hawk. The Green Bay Packers have a Super Bowl winning quarterback (and league MVP), a head coach and play-caller entering his ninth season, and first-round blue chip players lining up on both sides of the ball. But besides Aaron Rodgers...
In less than one month, the top football prospects will gather in New York City for the 2014 NFL draft.  Since January, the Houston Texans have been on the clock, as they hold the number one overall pick.  The reigning NFC North division champion Green Bay Packers hold the 21st overall pick and have many ways they can go with their selection.  While they could wait to see if the...
MORE STORIES >>
Bengals News

Delivered to your inbox

You'll also receive Yardbarker's daily Top 10, featuring the best sports stories from around the web. Customize your newsletter to get articles on your favorite sports and teams. And the best part? It's free!