We've updated our Privacy Policy.
By continuing to use this site, you are agreeing to the new Privacy Policy.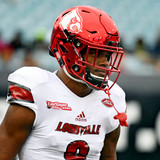 Lamar Jackson was one of college football's most productive quarterbacks over the last two seasons, but a sliver of the NFL community is looking for the Louisville product to play wide receiver in the pros.Philadelphia Eagles defensive end Chris Long thinks that's foolish."If I'm LJ and a team asked me to work out at WR, I wouldn't want to play for that team. It's insulting. Additionally...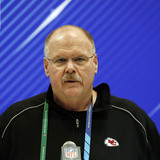 Chiefs head coach Andy Reid appears to be fond of Lamar Jackson's skills as a quarterback, judging by what he said during a press conference on Wednesday.Reid spoke to reporters at the NFL Scouting Combine at Lucas Oil Stadium, and he made it pretty clear that he'd be more interested in Jackson as a quarterback, rather than a receiver. Former Colts general manager Bill Polian commented...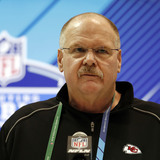 Kansas City Chiefs head coach Andy Reid knows a thing or two about NFL quarterbacks, so when he answered a question about Lamar Jackson on Wednesday, our ears perked up.A reporter asked Reid if Jackson is a quarterback at the NFL level. His response was priceless. If that's not some shade thrown in the general direction of everyone who thinks Jackson should switch positions and become...
LIKE WHAT YOU SEE?
GET THE DAILY NEWSLETTER: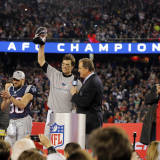 It may seem like only a handful of teams have a real opportunity to unseat the New England Patriots in the AFC in a given year. But it only seems that way.Who in their right mind envisioned at the start of the season that the Jacksonville Jaguars would be up by 10 points in the fourth quarter against the Patriots in the AFC Championship Game? If you called that, this one scribe is...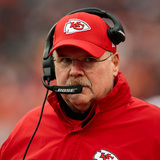 Andy Reid and the Kansas City Chiefs closed up shop on another disappointing season Saturday evening, blowing a 21-3 lead against the Tennessee Titans in the AFC Wildcard Playoffs.It's the end of yet another season in which Reid failed to lead his team deep into the playoffs. And questions are sure to come up about his future with the Chiefs.Following the loss, offensive coordinator...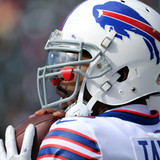 NFL wild-card weekend is complete, and we're down to eight remaining teams in the postseason. Four teams are going home after suffering losses. That means plenty of goats will have an entire offseason to reflect on what went wrong for them at the worst possible time.Here's a list of 10 big disappointments from the first weekend of the NFL playoffs.Andy Reid, ChiefsThe Chiefs' second...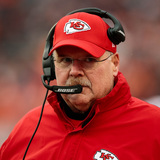 The Kansas City Chiefs are heartbroken. After taking a 21-3 lead into halftime against the Tennessee Titans, it all went downhill. Ultimately, the Titans would advance with a 22-21 victory. But that's not why Chiefs fans are so upset. Numerous calls in the second half would go against them. Moreover, a couple of them in particular were downright bad. But head coach Andy Reid doesn...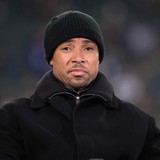 Rodney Harrison had some harsh criticism for Andy Reid after the Kansas City Chiefs blew Saturday's playoff game to the Tennessee Titans.The Chiefs were up 21-3 at halftime over the Titans, but they got shutout in the second half and lost 22-21. While providing commentary for NBC after the game, Harrison nearly called for Reid's job."No excuse for Andy Reid to lose this game. If...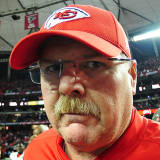 The Chiefs clinched the AFC West title after defeating the Dolphins on Sunday, which resulted in both players and coaches feeling festive after the 29-13 win.Head coach Andy Reid was clearly in the holiday spirit, as he elected to ring in Christmas Eve by dressing as Santa Claus.Reid wore the costume to his postgame press conference, and he also donned it while celebrating with his...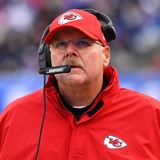 Andy Reid is getting into the festive spirit after a big Kansas City Chiefs win.The head coach burst into the Kansas City locker room dressed as Santa Claus after the 29-13 win over the Miami Dolphins, and kept the apparel for his postgame press conference. The Chiefs clinched a second consecutive AFC West title on Sunday, so the coach was in a deservedly celebratory mood. He's certainly...
MORE STORIES >>
Chiefs News

Delivered to your inbox

You'll also receive Yardbarker's daily Top 10, featuring the best sports stories from around the web. Customize your newsletter to get articles on your favorite sports and teams. And the best part? It's free!