We've updated our Privacy Policy.
By continuing to use this site, you are agreeing to the new Privacy Policy.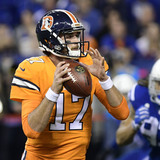 Whether it is the salty Miami air or the team brass just feeling in the gambling type of mood, Brock Osweiler is now a member of the Miami Dolphins. Like it or not.Unfortunately for Osweiler, most folks fall into the "not" category. The social media world is having a field day roasting this most-recent free agent signing.
The Miami Dolphins had a big hole on their roster behind starter Ryan Tannehill and it now appears that the Dolphins are filling that hole. Miami Dolphins head coach knows quarterback Brock Osweiler and now he will get to know him so more. ProFootballTalk.com is reporting that the...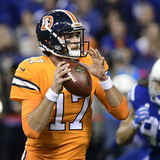 He has more lives than cats. He's also going to take on South Beach in his next stop as a quarterback in the NFL. According to ESPN's Adam Schefter, the Miami Dolphins are signing veteran quarterback Brock Osweiler. There's definitely some jokes to be had here. Since showing himself as a part-time starter for the Denver Broncos back in 2015, Osweiler has thrown 20 touchdowns compared...
LIKE WHAT YOU SEE?
GET THE DAILY NEWSLETTER: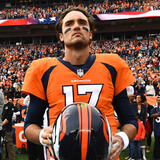 This is breaking news. Please refresh for updates.The Dolphins have reached an agreement with quarterback Brock Osweiler, a source tells Adam Schefter of ESPN.com (Twitter link). The Dolphins have reached an agreement with quarterback Brock Osweiler, a source tells Adam Schefter of ESPN.com (Twitter link).Osweiler's new deal will reunite him with Adam Gase, who worked with Osweiler...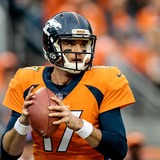 We have a Brock Osweiler sighting. The quarterback will meet with the Dolphins on Thursday, according to SiriusXM's Craig Mish (Twitter link). The news has been confirmed by Adam Schefter of ESPN.com (on Twitter).  Osweiler's trip to Miami marks his first free agent visit of the offseason. One has to imagine that his history with coach Adam Gase is playing a role here as the two...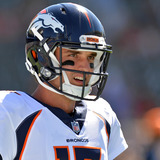 Brock Osweiler isn't a starting-caliber quarterback, but the Miami Dolphins may be interested in him as a backup to Ryan Tannehill.According to Craig Mish of SiriusXM Radio, Osweiler is meeting with the franchise Thursday.The connection makes sense, since Dolphins coach Adam Gase previously served on the Denver Broncos staff. When the team drafted Osweiler in 2012, Gase was the quarterbacks...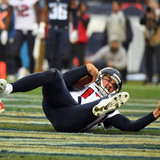 NFL free agency frenzy is in full swing, and players signed new deals left and right during the first wave. Things happened so fast, it was difficult to keep track of all of the activity.Not surprisingly some players are signing some pretty hefty contracts. Contracts that at least a few of them won't exactly live up to. There are bound to be free agency signings that inflict some...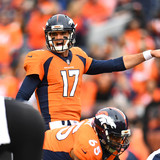 Broncos quarterback Brock Osweiler lost his cool before one particular play in Sunday's game against the Bengals, and it resulted in a pretty comical moment.It happened when the Broncos were in the red zone, looking to score a touchdown. Osweiler apparently didn't like the play that was called, and he was heard saying the following while attempting to change the play at the line...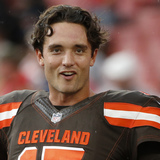 Brock Osweiler has come full circle.Cleveland.com's Mary Kay Cabot reports that the Denver Broncos are signing Osweiler. The Browns released Osweiler on Friday after being unable to find a trade partner. He was beaten out for the starting job by DeShone Kizer. They owe him $16 million for the season.NFL Media's Ian Rapoport says the Broncos are expected to pay Osweiler the veteran...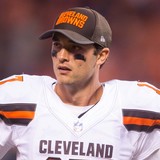 The inevitable has finally happened in Cleveland, only it took a few more months than expected.The Browns released Brock Osweiler on Friday, The Athletic's Zac Jackson first reported.Cleveland acquired Osweiler in a surprising trade with the Houston Texans back in March. When the Browns acquired the quarterback, the thought was they were taking on his hefty $18 million salary just...
MORE STORIES >>
Broncos News

Delivered to your inbox

You'll also receive Yardbarker's daily Top 10, featuring the best sports stories from around the web. Customize your newsletter to get articles on your favorite sports and teams. And the best part? It's free!