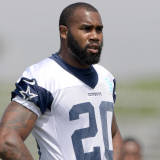 This is just all sorts of unfortunate. Remember the 2016 story that broke noting then-Dallas Cowboys running back Darren McFadden was suing his former financial adviser claiming said individual mishandled $15 million in investments?It was a somewhat under-the-radar story at the time. But now, with the Bitcoin phenomenon taking over, the story itself is taken to an entirely new level...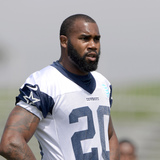 Less than one week after being waived by the Dallas Cowboys, 10-year veteran Darren McFadden announced on Twitter that he is his retiring from the NFL. Coming out of Arkansas, McFadden was drafted fourth overall by the Oakland Raiders in 2008. He played in Oakland from 2008 through 2014, and with Dallas from 2015 through 2017.His best year was 2010 with the Raiders. In that season...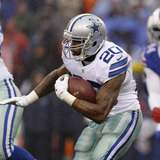 The Dallas Cowboys decided to release Darren McFadden over the weekend, and the running back is not planning to pursue a playing opportunity with another team.On Tuesday, McFadden released a statement announcing that he has decided to retire from the NFL. McFadden, the No. 4 overall pick in the 2008 draft out of Arkansas, rushed for 5,421 yards and 28 touchdowns during his 10-year...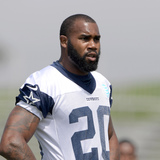 The Dallas Cowboys aren't wasting anymore time with their backfield. Sunday morning, Dallas would waive running back Darren McFadden. The 10-year pro has only appeared in one game this season, carrying once for -2 yards. Last season, he would register 87 yards over three appearances. Injuries have hampered McFadden his entire career. But, in 2015, he would tally just under 1,100...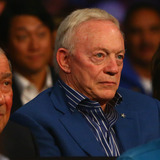 Dallas Cowboys owner Jerry Jones says he believes Darren McFadden's version about what went down when he broke his elbow recently. McFadden broke his elbow at home. He needed surgery to repair the injury and will miss at least two months and claims he incurred it trying to save his falling iPhone — his 21st career fumble. When asked about McFadden's version of events, Jones defended...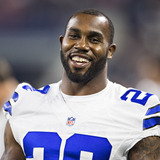 Dallas Cowboys running back Darren McFadden is expected to miss at least two months with an injury the team says he suffered at home. On Tuesday, Cowboys coach Jason Garrett told reporters that McFadden underwent surgery to repair a broken elbow this week and will be out "a couple months." As Todd Archer of ESPN.com notes, McFadden is said to have sustained the break in an "accident...
Back in 2008, Dallas Cowboys running back Darren McFadden entered the NFL as one of the top running back prospects of his generation. He was a two-time Heisman Trophy runner-up, earned the Doak Walker award as the nation's top running backs in consecutive seasons and had just come off a 2007 campaign that saw him put up nearly 2,000 total yards for Arkansas.For those of us who had...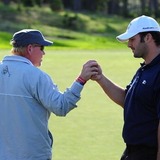 By Jesse Reed Staunch Dallas Cowboys fan John Daly, never afraid to speak his mind, made a bold prediction about Darren McFadden for the 2015 season. Sitting on his hotel couch during a rain delay at the 2015 British Open, the colorful golfer took to Periscope to chat with his fans. Daly wore Cowboys pajama bottoms, which turned out to be one of the biggest topics of conversation...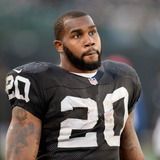 By Rachel Wold Running back Darren McFadden, a first-round pick of the Oakland Raiders in 2008, will start his career over again as a member of the Dallas Cowboys. Changing teams for the first time in seven years has apparently energized the 27-year-old running back: "It's great to be in Dallas," McFadden said Saturday at a football camp at Little Rock Air Force Base, via the Northwest...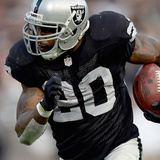 By Steve DelVecchio The Dallas Cowboys on Thursday began the process of replacing DeMarco Murray when they signed Darren McFadden to a two-year contract. According to ESPN's Todd Archer, McFadden's deal is worth up to $5.85 million but includes just $200,000 in guaranteed money. If the reported details of the contract are true, signing McFadden is a very low-risk move for the...
MORE STORIES >>
Cowboys News

Delivered to your inbox

You'll also receive Yardbarker's daily Top 10, featuring the best sports stories from around the web. Customize your newsletter to get articles on your favorite sports and teams. And the best part? It's free!