We've updated our Privacy Policy.
By continuing to use this site, you are agreeing to the new Privacy Policy.
Free-agent safety Eric Reid remains on the open market because he has been outspoken when it comes to his activism, Patriots defensive back Devin McCourty says.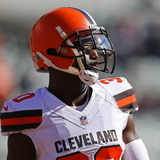 The Cleveland Browns made another trade on Thursday. But this time, they would send a player the other way. Jason McCourty, twin brother of Devin, is on his way to the Patriots. Instead of releasing him, as they said they would earlier in the day, they move up in the draft. It's not a tremendous move, but it's better than getting nothing for him at all.Now the McCourty twins get...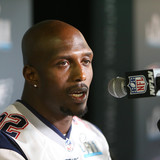 It has been more than two weeks since the Philadelphia Eagles defeated the New England Patriots in Super Bowl LII, and we still have not heard a reasonable explanation for Malcolm Butler not playing a single defensive snap. We may never get one, but Devin McCourty wants to put an end to some of the speculation.In an interview with Ryan Dunleavy of NJ.com, McCourty said that any reports...
LIKE WHAT YOU SEE?
GET THE DAILY NEWSLETTER: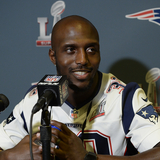 The defending Super Bowl champion New England Patriots are one of the most improved teams in football on paper this offseason, and that has led to some extremely premature chatter about them going undefeated. Not surprisingly, none of the players in the locker room want to hear it.Earlier this month, it was an annoyed Julian Edelman who said talk of the Patriots going 19-0 in 2017...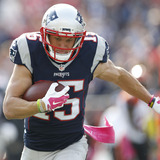 For the players on 31 of the NFL's 32 teams, their offseason workouts have had one goal in mind. They need to do what they can to improve and help their team take down the New England Patriots.Members of the Patriots, on the other hand, have been doing whatever they can to make sure they stay on top. For some players that may entail engaging in a super-intense traditional workout...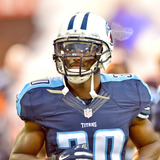 When news broke that the Tennessee Titans would be releasing eight-year veteran Jason McCourty, minds everywhere wondered if he'd make his way to New England to join brother Devin McCourty, a safety for Bill Belichick and Co.One of those minds, not surprisingly, was Devin himself, who shares a Twitter account with his twin brother."I'm excited for him. I was hoping he would be out...
By Steve DelVecchio The New England Patriots took care of one of their biggest offseason priorities late Sunday night when they signed safety Devin McCourty to a five-year, $47.5 million deal. Shortly before McCourty agreed to those terms, his future with the team was very much in doubt. Mike Reiss of ESPNBoston.com reports that the Patriots were so close to losing McCourty that...
By Steve DelVecchio New England Patriots safety Devin McCourty believes the wrong collection of defensive backs was featured on the cover of Sports Illustrated last week. All of the talk leading up to the Super Bowl was about how Tom Brady would handle the best secondary in the NFL. In the end, it was the Patriots and rookie cornerback Malcolm Butler who made one of the most incredible...
The New England Patriots are beyond over it as far as the deflated football accusation that evolved after Sunday's AFC 45-7 victory over the Indianapolis Colts. The latest Patriot to speak up about the controversy is defensive back Devin McCourty (via CSN New England). We don't care about it. We put so much work in to going out there and giving ourselves a chance to win and to go...
MORE STORIES >>
Patriots News

Delivered to your inbox

You'll also receive Yardbarker's daily Top 10, featuring the best sports stories from around the web. Customize your newsletter to get articles on your favorite sports and teams. And the best part? It's free!