We've updated our Privacy Policy.
By continuing to use this site, you are agreeing to the new Privacy Policy.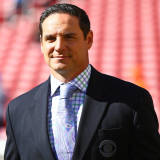 Former NFL placekicker Jay Feely recently revealed that Gisele Bündchen once attempted to get him to convince husband Tom Brady to retire from the game.Brady and Feely are longtime friends going back to their Michigan Wolverines days. According to Feely, Bundchen made her plea when he vacationed with Brady's family last year. Via Sports Illustrated: This being Brady, Feely prefers...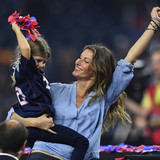 Tom Brady is on his way to an eighth Super Bowl appearance. But if his wife Gisele Bundchen had her way, the quarterback would probably already be retired.A recent report from Sports Illustrated's Greg Bishop details the following:"Last spring Brady and his family vacationed with retired kicker Jay Feely, a close friend from their college days at Michigan. This being Brady, Feely...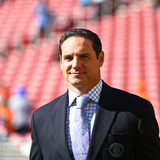 There may be another Feely kicking in the NFL before too long.Jay Feely, who played 14 seasons in the NFL and made a Pro Bowl, shared a video on Twitter Wednesday of his 14-year-old son making a 50-yard field goal: That's Feely's son Jace, who is entering his freshman season in high school. Feely says that he only had started kicking at that age and that he probably wasn't as good...
LIKE WHAT YOU SEE?
GET THE DAILY NEWSLETTER:
It's no secret that the NFL's new extra point is no longer a gimme. But now kickers are struggling not only to hit 33-yard extra points but everywhere else on the field as well. According to ESPN Stats & Info, there were 13 missed field goals and four missed extra points in Week 4 alone. So what's the reason for the sudden drop in performance around the league? Former NFL kicker...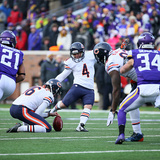 By Steve DelVecchio NFL free agent kicker Jay Feely criticized the NFL on Tuesday after owners voted to move extra-point attempts back to the 15-yard line beginning in 2015. Feely, who appeared in four games for the Chicago Bears last season, feels that the rule change is hypocritical in that it dismisses the league's emphasis on player safety. I thought NFL was concerned about...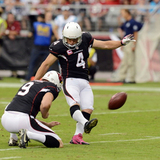 Free agent kicker Jay Feely asked for a tryout with the Detroit Lions seemingly as a Twitter joke on Sunday, and the veteran actually is getting his opportunity. A Detroit sports fan frustrated with the Lions' kicking issues sent a tweet on Sunday asked what Feely was up to. Feely jokingly replied that he was waiting for the Lions to call him. Well guess what happened next? The...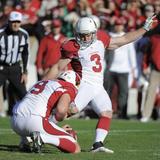 If the Detroit Lions had a serviceable kicker, they likely would have beaten the Buffalo Bills. Instead, Alex Henery missed three field goals, and it cost the team. They would go on to lose, 17-14. But free agent kicker Jay Feely wants to help shore up the team's kicking game. He threw his name in the hat as the man to do just that...
MORE STORIES >>
NFL News

Delivered to your inbox

You'll also receive Yardbarker's daily Top 10, featuring the best sports stories from around the web. Customize your newsletter to get articles on your favorite sports and teams. And the best part? It's free!