Carolina adds cornerback Lou Young to practice squad after releasing safety Marcus Ball.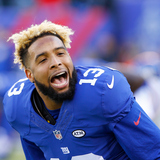 While Odell Beckham Jr's actions on Sunday were inexcusable, there is no question a baseball bat the Carolina Panthers were carrying around on the field before the game had something to do with the Giants receiver losing his temper. A video that the Giants shared on Instagram Monday showed Panthers practice squad player Marcus Ball carrying the bat around and gesturing toward the...
Not inviting Ball and Knox to camp, even, is a surprising move. Ball was kind of a disaster in the secondary last year, though. This move was likely made to make space for the incoming UDFA's. Updated >> Sources: Saints release Marcus Ball, Kyle Knox, Ty Zimmerman http://t.co/THNehuu3LK — Nick Underhill (@nick_underhill) May 4, 2015
I guess it's a good sign that Breaux was so high in demand for a workout, but we'll need him to turn out better than Marcus Ball if it's going to help the Saints' cover abilities at all.   Delvin Breaux, a standout CFL CB who worked out for 13 NFL teams, has reached agreement with the New Orleans Saints. — Adam Schefter (@AdamSchefter) January 24, 2015 You can also read up on...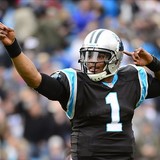 Yes, Cam Newton was awful throwing the football and yes, the Panthers were missing three of their five starting offensive linemen. Still, the Saints held the Panthers scoreless in the first half and allowed only 10 points by game's end. That kind of performance will win games for the offense every time, so the grades rightfully reflect that. The Panthers finished with just 231 yards...
Without a doubt this was the best half of football the defense has played all year. In the second half, well, they did their part to help the team go down in flames as the blew a gimme of a win. The Saints were very effective against the run and look no further than 24 carries for 59 yards (2.5 per) as evidence. They also only gave up 285 yards passing, but the 73 to Golden Tate...
MORE STORIES >>
49ers News

Delivered to your inbox

You'll also receive Yardbarker's daily Top 10, featuring the best sports stories from around the web. Customize your newsletter to get articles on your favorite sports and teams. And the best part? It's free!