Matt Patricia will have many decisions to make this offseason, but I have one that he can mark off his list right here and right now. The Lions do not need another defensive end.I am sick of the absurdly high value that defensive ends have been receiving the last few years in the draft. Patricia and his staff need to highly examine whether it is really even worth trying.The star...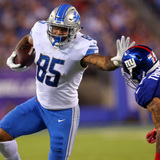 Monday Night Football in Week 2 featured two teams that many pegged to compete for the NFC title in 2017, but it's hard to say either of them played like it.The Detroit Lions, visiting the New York Giants, pulled out a rather easy 24-10 win, much to the consternation of Giants fans, who booed their team on multiple occasions.It's safe to say there was more ugly football than bright...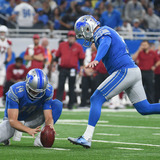 Cameramen are a part of the NFL action, too, and fans were reminded of that during Sunday's Cardinals-Lions game.The moment of reckoning happened after Matt Prater drilled a 58-yard field goal. After sailing through the uprights, the ball landed right in an unsuspecting cameraman's groin. It clearly hit him square in the area, but he didn't even move, showing how tough he is while...
Just Tucker's 76-yard field goal at the Pro Bowl was impressive, but Matt Prater managed to show him up with a booming kick of his own. Prater, who was one of the top three kickers in the league this year, showed off his powerful leg and drained a 78-yard kick, which seems unfathomable. No word on whether or not the NFL has decided to drug test Prater after that kick, given how well...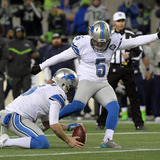 Based on the way some of the NFL's top kickers are performing in practice, it's only a matter of time before a 70-plus-yard field goal is made during a game. Baltimore Ravens kicker shocked us when he posted a 75-yard make during a practice session this week, but it didn't take long for one of his peers to one-up him.Matt Prater of the Detroit Lions posted a short video on Twitter...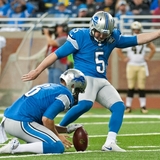 The latest from the NFL's wild-card Saturday. (All times Eastern) 10:05 p.m. Matt Prater has given the Detroit Lions a lift with his leg. Prater has accounted for all of Detroit's scoring so far Saturday night, making field goals of 51 and 53 yards. The Lions trail Seattle 10-6. Prater's second field goal capped a 10-play, 61-yard drive in the third quarter after the Lions were...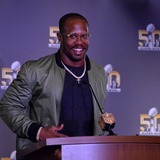 If past history is an indication of future behavior, then we can expect the Denver Broncos to use their franchise tag on linebacker Von Miller while trying to work out a long-term extension with him. Miller, the No. 2 overall draft pick in 2011, is set to become a free agent. The Broncos will undoubtedly try to sign him long term — GM John Elway has said as much — but they will...
After a shaky start last year, Matt Prater settled in to finally become a solution of the Lions' kicking woes in 2014. His strong finish also earned him a contract extension with he Lions. According to the team's website, Detroit re-signed Prater to a three-year deal worth an estimated $9M. "As Matt got more acclimated with us, especially with Don (Mulbach) and Sam (Martin), he...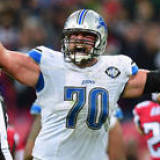 For the second straight week the Lions defeated an NFC South opponent in the closing stages of the game. After a comeback victory over the Saints last weekend, the Lions scored an amazing 22 unanswered points in the second half to beat the Atlanta Falcons 22-21 from Wembley Stadium in London, England. Down 21-0 entering the second half, the Lions stormed back as Matthew Stafford...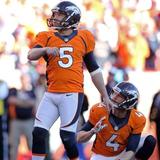 What? They released who? Matt Prater's sudden release was a shock to the Denver Broncos' fan base and beyond. Fans didn't understand it. After seemingly sticking with Prater – and other deviants within the organization – it's hard to rationalize why now. Prater was a weapon in the Broncos arsenal. His performance on the field was spectacular and his pay reflected that. For a...
MORE STORIES >>
Lions News

Delivered to your inbox

You'll also receive Yardbarker's daily Top 10, featuring the best sports stories from around the web. Customize your newsletter to get articles on your favorite sports and teams. And the best part? It's free!