We've updated our Privacy Policy.
By continuing to use this site, you are agreeing to the new Privacy Policy.
Ryan Donato scored a goal and added two assists in his NHL debut as the Bruins fell to the Blue Jackets, 5-4, in overtime. Lawrence Guy runs an anime club in the Patriots locker room: On The Fandom Files podcast, Green Bay Packers defensive lineman Mike Daniels detailed his love for all things anime. Daniels told […]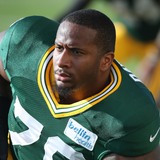 Games are won and lost in the trenches, so there isn't always time to take breaks.Packers defensive tackle Mike Daniels was a victim of that during Sunday's game against the Ravens, when he appeared to have had an accident in his pants. It's unfortunate that Daniels wasn't able to get to the injury tent — where players sometimes relieve themselves. Often, though, that privilege is...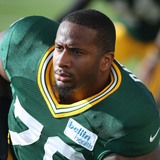 The injury news coming out of Green Bay seems to be mostly positive on Monday.The Packers saw multiple players get hurt during their loss at Atlanta Sunday night. Star defensive lineman Mike Daniels was one of those players, as he hurt his hamstring in the game. NFL Media's Ian Rapoport says an MRI revealed only a minor hamstring injury for Daniels. Wide receiver Randall Cobb hurt...
LIKE WHAT YOU SEE?
GET THE DAILY NEWSLETTER: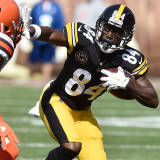 Many players had standout performance in Week 1 of the NFL season. Things kicked off on Thursday night with the Kansas City Chiefs surprising many with a spectacular game against the Patriots, thanks largely to explosive performances from many players who find themselves on this list. A few teams that disappointed last season had great games on Sunday, and their top performers have...
The defensive line has not been a strong suit of the Green Bay Packers over the past couple of seasons but with the emergence of Mike Daniels as an impact player last season and potential break out of Datone Jones in 2014, the Packers suddenly have the makings of a dominant defensive line. Daniels, a fourth-round pick in the 2012 NFL Draft, has been a spark plug for the Packers ever...
Each year, a player will come out of nowhere during training camp and the preseason and burst onto the scene.  New York Giants wide receiver Victor Cruz was a no name rookie out of Mount Union.  But, after an effective training camp and preseason, Cruz became a threat for the G-men.  New England Patriots quarterback Tom Brady, a sixth round draft pick, barely made the Patriots roster...
Packers Talk Radio Network continues its Player Profile Series for our sponsor Mayfield Sports Marketing with a look at Packers defensive lineman Mike Daniels. He's six-foot-nothin' and over 300 lbs. He's been described as a wrecking ball with legs; or Reggie White after being stuffed in a trash compactor. You'd have an easier time pushing a car with no wheels across the street than...
Outsiders may still believe that the Green Bay Packers have a long way to go on the defensive side of the football. Yet, what they might not realize is the Packers have been collecting talented defensive players since the 2012 NFL Draft and this will be the year when we start seeing the fruits of that labor. One area in particular where the Green Bay defense will be much improved...
Undersized fourth-round draft pick made some big plays for the Packers in 2012 The Green Bay Packers began the season with 10 rookies on the 53-man roster. That's a pretty high number – especially for a team than won 15 games the previous year. But GM Ted Thompson didn't hang on to all those rookies to save money or to make himself look good. He kept them because they could play...
MORE STORIES >>
Packers News

Delivered to your inbox

You'll also receive Yardbarker's daily Top 10, featuring the best sports stories from around the web. Customize your newsletter to get articles on your favorite sports and teams. And the best part? It's free!