We've updated our Privacy Policy.
By continuing to use this site, you are agreeing to the new Privacy Policy.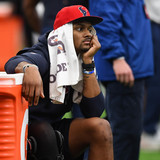 Given that he tore his ACL in early November, Texans quarterback Deshaun Watson is expected to be available for organized team activities, according to Ian Rapoport of NFL.com (video link). While losing a dynamic talent like Watson clearly cratered Houston's 2017 campaign, the fact that he went down relatively early in the season does have a silver lining, as he'll now be ready for...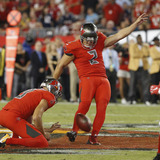 Nick Folk is officially ticketed for free agency. On Thursday, the Buccaneers announced that they have released the kicker.  The move doesn't mean a whole lot for Folk since his one-year, $1.75M deal was already set to expire this offseason. However, it is an indication that the team will be moving forward with a new place kicker.Earlier this week, Folk received medical clearance...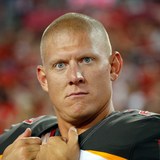 After spending the majority of the 2017 campaign on injured reserve, pending free agent kicker Nick Folk has been medically cleared to resume kicking, according to Adam Schefter of ESPN.com (Twitter link). The Buccaneers signed the 33-year-old Folk to a one-year, $1.75MM deal last spring after former second-round pick Roberto Aguayo struggled mightily during his rookie season in...
LIKE WHAT YOU SEE?
GET THE DAILY NEWSLETTER: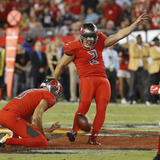 Nick Folk may have cost the Tampa Bay Buccaneers a win with his three missed field goals Thursday night, and it sounds like the team is planning find the kicker's replacement in the coming days.ESPN's Adam Schefter reports that the Bucs will hold workouts with at least four kickers next week. Tampa Bay head coach Dirk Koetter said after Thursday's disaster that the team does not...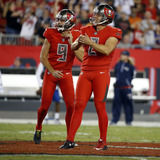 Nick Folk was perhaps the biggest reason the Tampa Bay Buccaneers were unable to beat the New England Patriots on Thursday night, but the team has no immediate plans to find a new placekicker.Following a game in which Folk badly missed on field goal attempts from 31, 49 and 56 yards, Bucs head coach Dirk Koetter did not say Folk's job is in jeopardy — at least at the moment."[General...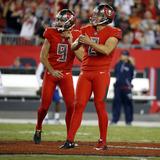 Bucs kicker Nick Folk was presented with the opportunity to be a hero in Thursday night's game against the Patriots, but he ended up being the goat.Folk failed to successfully make a field goal in the game — going 0-for-3 — and may wind up as a free agent in the near future as a result. The Bucs ended up losing, 19-14, so a lot of the blame from analysts and fans alike was placed...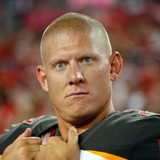 Bucs kicker Nick Folk will most likely be out of a job after his horrendous showing during Thursday night's game against the Patriots.Folk missed all three field goals he attempted as his nightmare 2017 campaign continued. He made only two of four kicks last week against the Giants, and with the Bucs losing Thursday's game by a five-point margin, his misses loomed large.Fans were...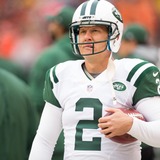 It's pretty clear what the Tampa Bay Bucs' biggest red flag is heading into the 2017 regular season.When you can't even successfully convert extra-point attempts, you're leaving points on the board.The Bucs cut former second-round pick Roberto Aguayo after the team's first preseason game. Aguayo missed both an extra point and a field goal in that game. They replaced him with Nick...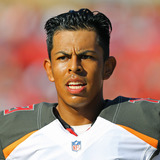 Roberto Aguayo could be in danger of losing his job as the Tampa Bay Buccaneers' placekicker a year after the team moved up in the draft to select the kicker in the second round.Not only did the Bucs sign Nick Folk for $750,000 guaranteed to bring some competition at the position, but The Tampa Bay Times' Rick Stroud says Folk was also better with some kicks during the week.According...
Did the New England Patriots receive some major help from an official on the final play of their win over the New York Jets on Thursday night? It certainly looks like a referee helped the Pats avoid a penalty just before they blocked Nick Folk's 58-yard-field goal attempt to seal a 27-25 victory. When New...Read More
MORE STORIES >>
Buccaneers News

Delivered to your inbox

You'll also receive Yardbarker's daily Top 10, featuring the best sports stories from around the web. Customize your newsletter to get articles on your favorite sports and teams. And the best part? It's free!