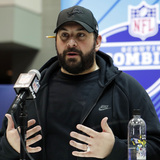 Because most NFL coaching changes happen in January, those moves can often be overshadowed by the postseason and – subsequently – the major moves that teams makes in free agency. However, those coaching changes shouldn't be overlooked.A year ago, 15 of the league's 32 teams made changes to at least one of their head coach, offensive coordinator, or defensive coordinator spots, and...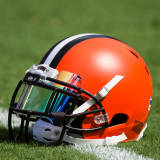 One of the best stories of the week pertains to the Cleveland Browns, which isn't something that usually happens, but still worth reading nonetheless.The Browns — arguably the worst organization in football, as far as the team's brass goes — have had a number of coaches come and go over the past two decades. The turnover is ridiculously high, and the average shelf life for a coach...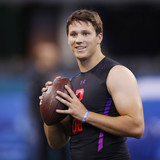 It sounds like quarterback Josh Allen has a destination in mind if he had the choice to land wherever he wanted in the NFL Draft.Allen spoke glowingly of New York Giants coach Pat Shurmur, believing that they could do great things together if Allen landed in New York."I'd want to play for him because he just had this kind of silent vibe to him," Allen told Pat Leonard of the New...
Even after losing offensive coordinator Pat Shurmur to the New York Giants, it sure looks like the Minnesota Vikings are not going to miss a beat on offense. On the heels of hiring former Eagles quarterbacks coach John DeFilippo to replace Shurmur Minnesota is now reportedly bringing in former Raiders offensive coordinator Todd Downing as an assistant. Downing held his first offensive...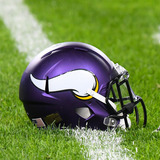 The Vikings finally will replace Pat Shurmur as their offensive coordinator. The team will go forward with Eagles quarterbacks coach John DeFilippo in that role, Adam Schefter of ESPN.com tweets.Vikings brass interviewed the 39-year-old assistant earlier on Thursday, and that summit looks to lead to an agreement.DeFilippo served as the Eagles' QBs coach over the past two seasons...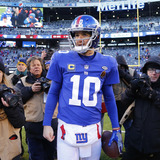 The New York Giants have assured Eli Manning that he will be their starting quarterback in 2018 no matter what, and the veteran isn't taking that guarantee lightly.Manning said Friday that he is eager to prove the new Giants' leadership right in their decision to guarantee him the starting job even before the NFL Draft."Excited," Manning said, via Jordan Raanan of ESPN. "Excited...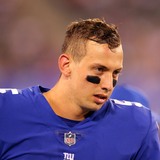 A year ago, the New York Giants used a third-round pick on quarterback Davis Webb with the view that he could potentially succeed Eli Manning. Now, that regime is gone, and Webb's future with the franchise looks less than secure.Ralph Vacchiano of SNY noted that the Giants' new braintrust didn't have a whole lot to say about Webb, calling into question whether a player once viewed...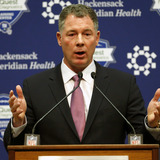 The New York Giants on Friday officially introduced Pat Shurmur as the team's new head coach. The press conference overall has to deemed a resounding success.Shurmur appeared confident and at ease as he laid down the law and articulated his vision for how to turn around the Giants after a nightmarish 3-13 campaign last season. Unfortunately, there was one brief hiccup, an awkward...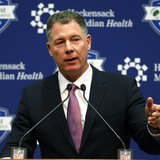 It wasn't all that long ago that it seemed like Eli Manning's tenure with the New York Giants was coming to an end, but the people who are now in charge of the quarterback's future with the team continue to indicate he is not going anywhere.The Giants officially introduced new head coach Pat Shurmur on Friday, and the former Minnesota Vikings offensive coordinator was asked a lot...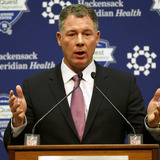 New York Giants head coach Pat Shurmur addressed the press after being officially hired by the team. Among the many topics he covered was his expectations from wide receiver Odell Beckham Jr.He explained that OBJ will be given a "clean slate." But at the same time, Shurmur said he won't tolerate certain behaviors. In other words, Shurmur plans to exercise a "zero tolerance" policy...
MORE STORIES >>
NFL News

Delivered to your inbox

You'll also receive Yardbarker's daily Top 10, featuring the best sports stories from around the web. Customize your newsletter to get articles on your favorite sports and teams. And the best part? It's free!