Steve Weatherford punted four times during the New York Jets loss to the New England Patriots, and he's a wealthier man for his one day of work. Per a report from Sean Wagner-McGough of CBS Sports, Weatherford collected approximately $51,000 after averaging 40.3 yards per punt last Sunday. He was originally signed for a minimum salary of $870,000. If you take that amount and divide...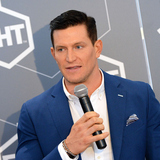 The New York Jets have released Steve Weatherford, who served as an emergency replacement for injured regular punter Ryan Quigley. And with his short stint all said and done — he was signed on Saturday — the veteran punter earned $51,000 for four days of work which included him handling punting duties in the team's tilt with the New England Patriots on Sunday. Weatherford, signed...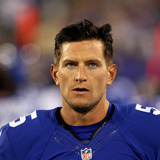 The New York Jets signed Steve Weatherford as an emergency punter on Saturday, but that's only part of the story. With Ryan Quigley dealing with a troublesome shin, Weatherford, released by the Giants at the end of preseason, was called up and offered the job by Jets general manager Mike Maccagnan during a commercial break while hosting a radio show on ESPN Radio. He accepted immediately...
By Jason Rowan New York Giants punter Steve Weatherford was involved in an automobile wreck early Monday morning on the New Jersey Turnpike and took to social media afterward to express how "blessed" he feels to walk away from the accident for the most part unscathed. Weatherford was in the midst of a cross-country trek from San Diego to New York for the Giants OTAs, scheduled...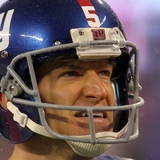 It's no secret that New York Giants punter Steve Weatherford has one of the NFL's most active Twitter accounts. On Tuesday, his followers were stunned when he posted, "The Giants are stink and I'm no good! Fly eagles fly!"It didn't take long for everyone to surmise that the out of character tweet presumably came from a Philadelphia Eagles fan who hacked into Weatherford's Twitter...
SPECIAL TEAMER
Thanks in part to punter Steve Weatherford, a couple of Giants fans have a wedding to plan. After the G-Men concluded their practice on Sunday, Weatherford walked off the field and handed a man named Bryan Wheeler what appeared to be a souvenir. As you can see above, the souvenir had an important message on it and Wheeler handed it off to his girlfriend, Jacklene Murt. "I thought...
MORE STORIES >>
Patriots News

Delivered to your inbox

You'll also receive Yardbarker's daily Top 10, featuring the best sports stories from around the web. Customize your newsletter to get articles on your favorite sports and teams. And the best part? It's free!