We've updated our Privacy Policy.
By continuing to use this site, you are agreeing to the new Privacy Policy.
On Saturday Night, Vancouver-native Evander Kane joined CBC host Scott Oake on After Hours. Fresh after helping his Sharks claim victory 5-3 over the Canucks, Kane was fed question after question regarding his childhood in Vancouver, time with the Vancouver Giants, and even tweets referring to the possibility of him joining the team he grew up cheering for. Kane, who recently had...
Evander Kane got his first hat trick as a Shark and then some, scoring four against Mike Smith and the Calgary Flames.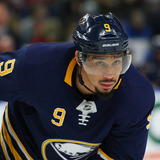 The San Jose Sharks have acquired Evander Kane from the Buffalo Sabres, according to Bob McKenzie of TSN in exchange for a conditional first-round pick, conditional fourth-round pick and prospect. Kane has not signed an extension with the Sharks, and is still scheduled to become an unrestricted free agent this summer. Mike Harrington of the Buffalo News reports that the bidding was...
LIKE WHAT YOU SEE?
GET THE DAILY NEWSLETTER: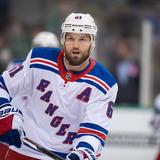 The latest edition of Insider Trading on TSN was enlightening, as panel members Darren Dreger, Pierre LeBrun and Bob McKenzie discussed several of the top trade deadline names. In addition to the "king's ransom" for Erik Karlsson that we wrote about earlier today, Evander Kane was one of the topics for the first time in a while.Dreger believes that the Buffalo Sabres already have...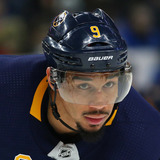 As the trade deadline continues to creep closer and closer, we continue our profiles of players that have a good chance to be dealt by February 26th.Sabres winger Evander Kane is no stranger to the spotlight both on and off the ice.  He also has certainly become accustomed to being the focal point of trade speculation as his name has been in the rumor mill all season long. At some...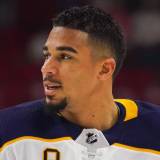 Last we heard, the Buffalo Sabres were looking for a first-round pick, prospect and conditional draft pick for Evander Kane. Despite his excellent goal-scoring talent, that package wasn't seen as a fair return by everyone and some believed it might have to come down before the trade deadline. Instead, it seems like it is actually increasing. Darren Dreger was on TSN radio today and...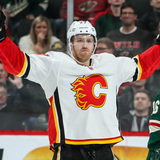 At the end of every work week, Yardbarker takes a look at what the NHL has in store for the weekend. We'll see whose stock is soaring, who needs to get their acts together and what tilts promise to keep you on the edge of your seat. In this week's edition, newcomers enter the race for playoff contention, everybody catches trade deadline fever and we check in on how the bench bosses...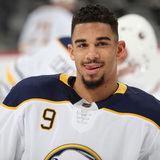 Sure, the NHL trade deadline is over a month away, but the frenzy over who will make the biggest splash has been in full swing for some time now. With the division standings so drastically staggered, it's pretty obvious who may be scooping up the biggest stars on the trade block and who will be selling off pieces in hopes of building for next season and beyond.When it comes to the...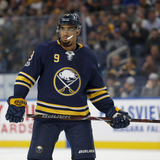 Injuries have hit the Anaheim Ducks hard so far this season. They have yet to have a game in which all their top four defensemen have played, and their top two centers Ryan Getzlaf and Ryan Kesler won't be back until at least Christmas. Despite their injury issues, the Ducks have not performed badly. Their record is 8-7-3 with 19 points, which puts them only five points back of the...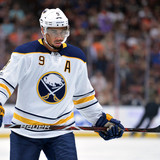 Evander Kane has a complicated image in the NHL. When he was with the Winnipeg Jets, Kane went through multiple controversies that cast a shadow on his personality. He has not found himself in any trouble since coming to Buffalo, but his reputation still precedes him in the league as a locker room issue.One of the biggest factors of this reputation is that Kane hasn't performed any...
MORE STORIES >>
Sabres News

Delivered to your inbox

You'll also receive Yardbarker's daily Top 10, featuring the best sports stories from around the web. Customize your newsletter to get articles on your favorite sports and teams. And the best part? It's free!