We've updated our Privacy Policy.
By continuing to use this site, you are agreeing to the new Privacy Policy.
Tyler Bozak provided the lone goal of the shootout between the Toronto Maple Leafs and the New York Islanders, Frederik Andersen stood tall to take two points. ---------------------------------------------- Subscribe to Sportsnet on YouTube - http://sprtsnt.ca/2paAT2L Visit Sportsnet.ca for more sports news and highlights - http://www.sportsnet.ca Follow Sportsnet on Facebook...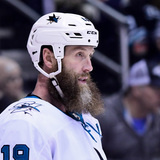 With the halfway point of the season now behind us and the trade deadline fast approaching, it's time to take a preliminary look at the UFA Class of 2018.  Here is the first half of our top-20 rankings, based on votes from writers Gavin Lee, Brian La Rose, Nate Brown, Zach Leach and Holger Stolzenberg. We'll run numbers 1-10 tomorrow, and release an honorable mention group on Friday...
Check this out, as Mitch Marner shows off some serious stickhandling skills before losing the puck right to the stick of Tyler Bozak, who puts Maple Leafs up 4-1 in the first period.
LIKE WHAT YOU SEE?
GET THE DAILY NEWSLETTER: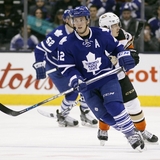 Toronto Maple Leafs forward Tyler Bozak does it all, first he picks Sean Couturier's pocket, then stick handles in and despite being surrounded by the every Flyer on the ice, still shots one past Philadelphia Flyers goalie Michal Neuvirth. ---------------------------------------------- Visit Sportsnet.ca for more sports news and highlights - http://www.sportsnet.ca Follow Sportsnet...
Toronto Maple Leafs: Short handed goals are causing problems.Wait.  Did you hear that?  That was a chorus of boos raining down on the Toronto Maple Leafs during the second and third period of a game against the Columbus Blue Jackets. Yes folks.  Toronto lost their third straight game and fans are getting fed up with the team.  It is obvious now that the two week Olympic break has...
The Toronto Maple Leafs and Tyler Bozak have agreed to a $21 million, five-year contract to keep Tyler Bozak. The agreement was reached Friday, the first day Toronto's first-line center could've signed with another team as an unrestricted free agent. Bozak had 12 points and 28 points in the shortened season. He had career highs the previous year with 18 goals and 47 points. The...
BLACKFACE = BAD IDEA
Some people are calling Tyler Bozak Bad and not in a good way.  The Toronto Maple Leafs center is getting a lot of heat after posting a picture of his Halloween costume — as the late pop singer Michael Jackson — on Instagram late Tuesday night. Critics immediately jumped on Bozak for dressing in blackface and — after realizing it might not have been such a good idea — he pulled...
MORE STORIES >>
Maple Leafs News

Delivered to your inbox

You'll also receive Yardbarker's daily Top 10, featuring the best sports stories from around the web. Customize your newsletter to get articles on your favorite sports and teams. And the best part? It's free!