One of WWE's most historic rivalries, Bret "Hit Man" Hart vs. "Stone Cold" Steve Austin, comes alive again in the WWE Performance Center, courtesy of Rich Swann and Strength & Conditioning Coach Sean Hayes.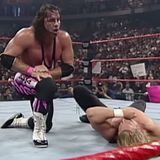 WWE legend Bret 'The Hitman' Hart takes WWE 2K ratings very, very seriously. On the most recent episode of his Sharpshooter Podcast, Hart spoke about appearing in the annual WWE 2K series, and said that while he likes the game, he isn't a fan of the rating system (which has him rated lower than Triple H). Via Audioboom:"I have some discrepancies with the new game a little bit. I...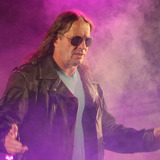 The public squabble between Bret Hart and Seth Rollins is getting more interesting. The WWE Hall of Famer openly questioned Rollins safety and believes he did Rollins a favor as opposed to taking a cheap shot. This all started back in November shortly after Rollins sustained his knee injury during an interview with SI.com. The Hitman questioned Rollins' safety, pointing to injuries...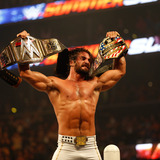 Seth Rollins is back and recently made a stop on Chris Jericho's podcast to talk about his injury and recovery. Rollins also fired back against a WWE Hall of Famer and former champion who questioned Rollins' safety inside of the ring. Not everyone is a fan of Seth Rollins. While Sting called Rollins the best he was ever in the ring with, one WWE Hall of Famer was quick to point...
One of the greatest wrestlers of all time will be coming back to WWE later this month at WWE Payback, the first pay-per-view after WrestleMania 32. Natalya, the granddaugher of Stu Hart, announced on Raw Monday that during her match for the WWE women's championship against Charlotte, her uncle Bret Hart would be in her corner. The move is a way to keep Ric Flair from continually...
Just a few weeks ago, word came out that former WWE and WCW superstar Bret Hart had been diagnosed with prostate cancer. It was a pretty devastating bit of news for wrestling fans everywhere, but things took a turn for the absolute awesome on Tuesday. Former WWE play-by-play commentator Jim Ross joined "The Gunz Show" on Tuesday and said that he had been in contact with Hart. He...
Even those who appear larger-than-life to many can suffer from very real problems. The latest example is WWE Legend and Hall of Famer Bret "Hitman" Hart announcing that he has been diagnosed with prostate cancer. The announcement came via his official Instagram and Facebook pages, which you can read below. It is with great remorse that I feel compelled to speak truthfully to...
WWE Hall of Famer and overall pro wrestling legend Bret Hart took to Instagram on Monday to announce he is battling prostate cancer.Hart, 58, wrote on his account: I've had a great lifelong dance and I'm a survivor of many hard battles. I now face my toughest battle. With hesitation and fear, I openly declare myself in my fight against prostate cancer. In the next few days, I will...
Legendary pro wrestling journalist Bill Apter had the opportunity to sit down with WWE legends Shawn Michaels and Bret Hart recently. The former heated rivals updated Bill on their friendship in this exclusive Apter Chat. Bill sat down with both guys separately and asked them about where things stood today between the two. Both were very complimentary towards each other and tell...
WWE Hall of Fame wrestler Bret "Hitman" Hart has never been shy to express his views. Even after a reconciliation with the WWE, Hart remains outspoken and a recent interview with the former champ is making headlines. Love or hate Bret Hart, you have to respect his rebellious attitude when it comes to playing WWE politics. Hart continues to speak his mind and offer his opinion on...
MORE STORIES >>
WWE News

Delivered to your inbox

You'll also receive Yardbarker's daily Top 10, featuring the best sports stories from around the web. Customize your newsletter to get articles on your favorite sports and teams. And the best part? It's free!