We've updated our Privacy Policy.
By continuing to use this site, you are agreeing to the new Privacy Policy.
Find out more behind the history of The Show of Shows on WrestleMania Rewind - the first show ever broadcast on the award-winning WWE Network on Feb. 24, 2014. Get your first month of WWE Network for FREE: http://wwenetwork.com Subscribe to WWE on YouTube: http://bit.ly/1i64OdT Visit WWE.com: http://goo.gl/akf0J4 Must-See WWE videos on YouTube: https://goo.gl/QmhBof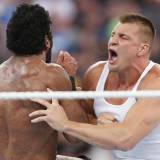 New England Patriots tight end Rob Gronkowski is considering stepping away from the gridiron at the young age of 28. Previous reports had noted that Gronkowski sees a future in Hollywood as an actor — a belief that's backed up by this b-list celebrity.But what if Gronkowski turned in his football cleats for a career in professional wrestling? According to the tight end's best friend...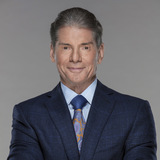 As the newly rebooted XFL prepares for its inaugural season in 2020, the league is making sure that it's vastly different from today's version of the NFL.Apparently, that includes defining what a catch actually is. After all, the XFL's official Twitter account took time out of its Super Bowl Sunday to absolutely troll the NFL over its version of the catch rule, among other things...
LIKE WHAT YOU SEE?
GET THE DAILY NEWSLETTER: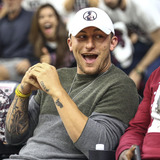 It's been over two years since he last played in a professional football game, so it's unclear what type of shape former Browns quarterback Johnny Manziel is in, and if he can lead a team.Manziel, to his credit, has reportedly been working out in an effort to get back on the field — which he's dubbed "Comeback SZN" — but it's a known fact that no NFL teams are interested in his services...
It's coming back, the XFL will be returning in 2020. The chairman of the WWE, Vince McMahon, would announce this afternoon that the XFL would be returning in 2020.The XFL made its debut in 2001 as a $100 million joint venture between the World Wrestling Federation (now WWE) and NBC.The league was labeled as the "anti-NFL" and was famous for its hard hitting style and extreme game...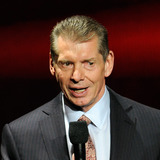 Vince McMahon announced on Thursday that he is bringing back the XFL, and he is planning to do things differently in his second stint as the owner of a professional football league.Before he publicly unveiled his plans to bring back the league that was a highly-publicized failure in 2001, McMahon spoke with John Ourand and Daniel Kaplan of Sports Business Journal about his new —...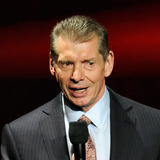 The XFL is back. Roughly 17 years after its closure, WWE boss Vince McMahon announced that he is making a new foray into professional football. In a press conference, McMahon declared that the XFL will return in 2020. Much like the first incarnation of the XFL, the introductory presser was sparse on details. However, as McMahon noted, the league is giving itself significantly more...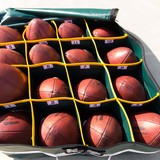 What a time to be alive. On Thursday afternoon, WWE chief Vince McMahon will announce the formation of a new football league, according to Darren Rovell of ESPN.com (on Twitter).  Of course, McMahon has done this before. In 2001, he partnered with NBC to launch the XFL, a league with no rules and no viewership to match. McMahon's experiment drew phenomenal ratings in its debut, but...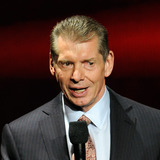 Vince McMahon and his investment company have teased a "major sports announcement" that is coming on Thursday afternoon, and all indications are that the WWE founder is launching another professional football league.Rumors have been swirling for quite some time that McMahon could bring back the XFL, and the speculation grew even more last month when he sold $100 million of his WWE...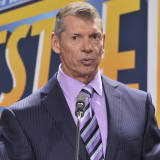 It could really be happening, and we couldn't possibly be more excited. OK, we could, but still, this is pretty darn awesome.According to ESPN's Darren Rovell, Vince McMahon and and his Alpha Entertainment company have officially filed for five trademarks pertaining to XFL. This means that the WWE majority owner and CEO is dead serious about revitalizing the long defunct XFL professional...
MORE STORIES >>
WWE News

Delivered to your inbox

You'll also receive Yardbarker's daily Top 10, featuring the best sports stories from around the web. Customize your newsletter to get articles on your favorite sports and teams. And the best part? It's free!