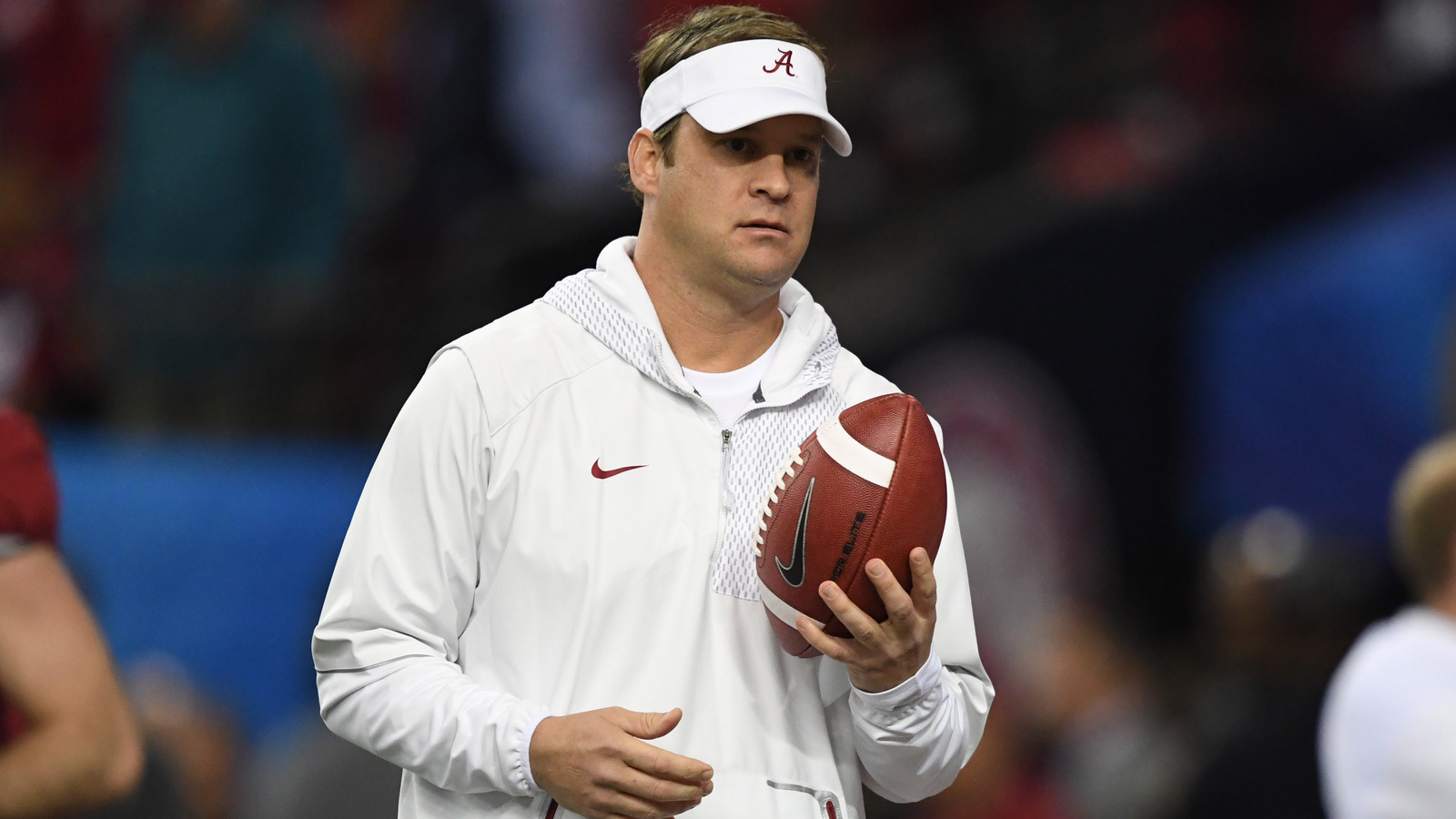 Dec 31, 2016; Atlanta, GA, USA; Alabama Crimson Tide outgoing offensive coordinator Lane Kiffin looks on during warm-ups prior to the 2016 CFP Semifinal against the Washington Huskies at the Georgia Dome. 
RVR Photos-USA TODAY Sports
Lane Kiffin has long taken pride in calling offensive plays for teams he coaches — even as a head coach in the past. But that will be changing at FAU, and you can credit Nick Saban's influence as the reason.
Kiffin will have offensive coordinator Kendal Briles call plays for the Owls this fall, and they will be using Briles' playbook. When asked why, Kiffin told the South Florida Sun-Sentinel that it's because it will free him up more.
"Part of hiring him was we really wanted to be able to let someone else run it," Kiffin said of Briles. "For the first time ever, come out to practice and not call plays. It's different for me and kind of boring. It does allow you to do a lot more off the field."
He said watching the way Saban did things Alabama made him realize he needs to give up some control with play-calling so he can do more.
"You reflect on things and how you can do things better," Kiffin said. "The last place I was at I was watching Coach Saban do that. It really allowed him to do other things by not calling the defense. I see what it is, especially here with so many other things to do."
This strategy seems to work well for many coaches. Even Saban's rival, Auburn's Gus Malzahn, recently gave up play-calling duties and raved about how much it freed him up.
Spending a few years under Saban seems to have been a positive development for Kiffin.
MORE FROM YARDBARKER:
QUIZ: Name every Alabama draftee to make an NFL Pro Bowl
31 players drafted from the Alabama Crimson Tide have made the NFL Pro Bowl at least once. This list includes an impressive 7 Hall of Fame inductees. How many of these members from Alabama that found success in the NFL can you name?
Clue: Number of Pro Bowls-Position- Draft Team/Years Active in NFL
MORE FROM YARDBARKER
Crimson Tide News

Delivered to your inbox

You'll also receive Yardbarker's daily Top 10, featuring the best sports stories from around the web. Customize your newsletter to get articles on your favorite sports and teams. And the best part? It's free!