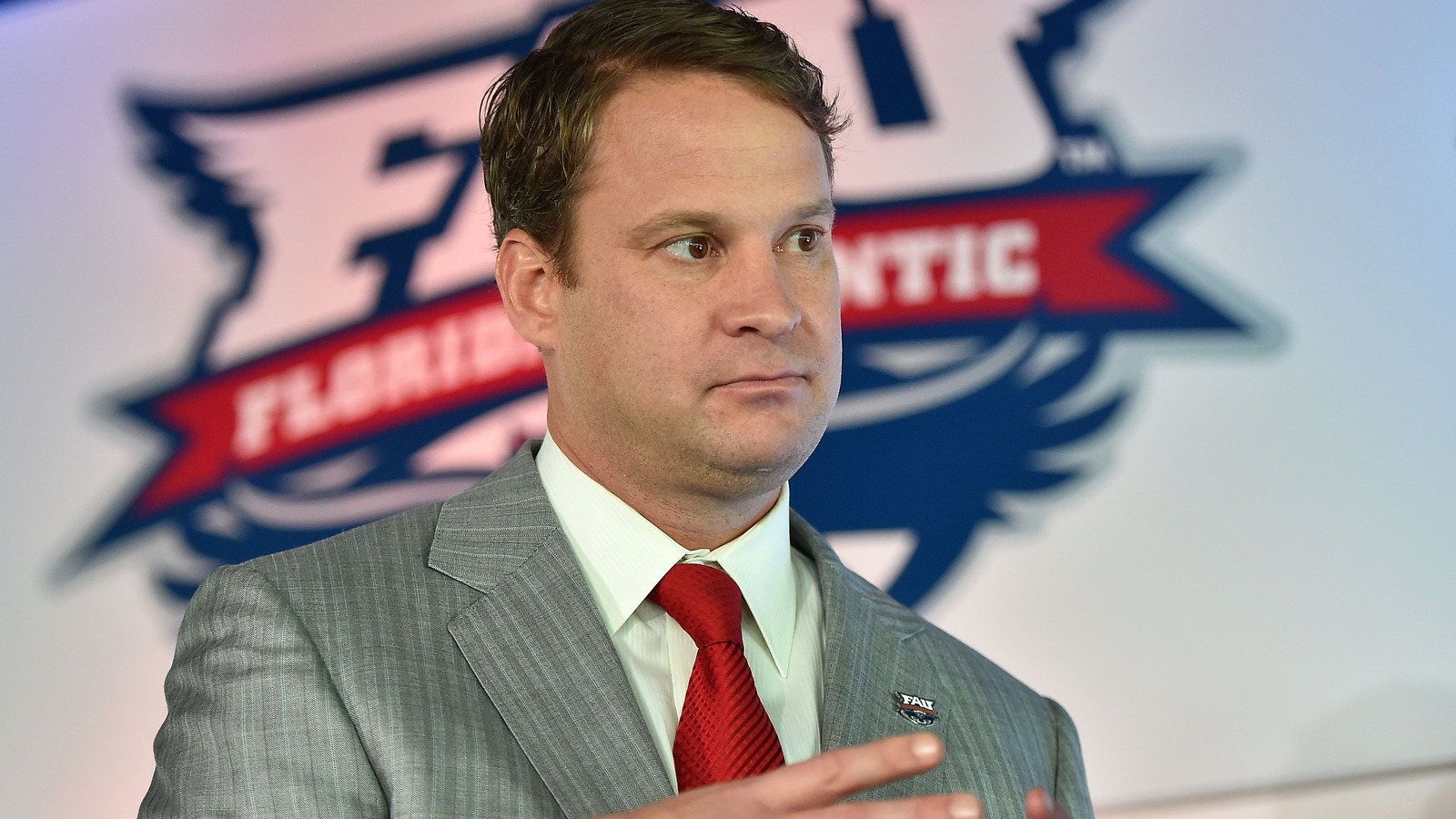 Lane Kiffin is back to offering scholarships to 13-year-olds.
Jasen Vinlove-USA TODAY Sports
When it comes to handing out scholarships, Lane Kiffin's motto clearly is that you can never be too early on a prospect.
The Florida Atlantic head coach has offered a scholarship to Kaden Martin, the 13-year-old son of former Tennessee quarterback, Tee Martin, according to a report.
FOX college football reporter Bruce Feldman reports the news and says Martin is a 7th-grader who is nearly 6-feet tall and 175 pounds. Kaden appears to have a big arm already, as Feldman says he's also been clocked in the 80s as a baseball pitcher.
This sort of move is nothing new for Kiffin, who seven years ago secured a commitment from then 13-year-old David Sills. Of course, Kiffin ended up fired from USC, leading to Sills' decommitment. Sills never developed as a QB, bounced around to several colleges, and ended up playing wide receiver at West Virginia.
One difference with this case though is that Kiffin has a relationship with Martin, who was on his staff at USC. Martin remains a coach for the Trojans.
It would be a major surprise if Kiffin were still at Florida Atlantic by the time Martin were ready to begin college. It would probably be a bigger surprise to see Kiffin still there than to see Martin develop into a top prospect five years from now.
MORE FROM YARDBARKER
College Football News

Delivered to your inbox

You'll also receive Yardbarker's daily Top 10, featuring the best sports stories from around the web. Customize your newsletter to get articles on your favorite sports and teams. And the best part? It's free!