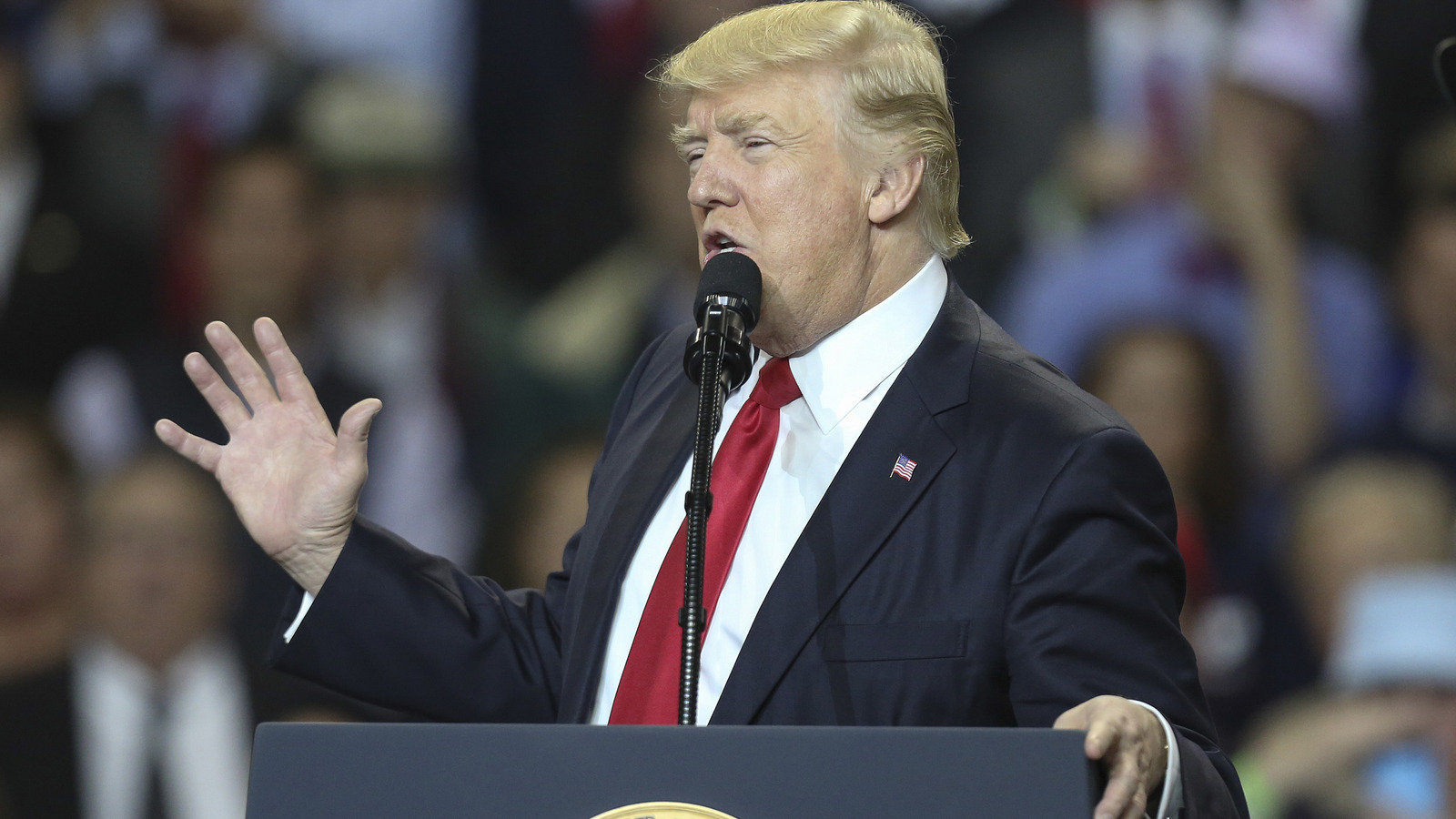 For once, the President isn't lying here.
Michael Clevenger/Courier-Journal via USA TODAY NETWORK
President Trump was giving the commencement speech at Liberty University on Saturday when he broke from his speech to announce the school's college football schedule for the 2018 season.
Trump took this occasion to mock the school for scheduling FBS powerhouse Auburn on the road. He did so while specifically questioning Liberty University President Jerry Falwell Jr.
And it was amazing.
We're not too sure how much President Trump knows about college football. Here's a guy that once called current San Francisco 49ers quarterback C.J. Beathard the next Tom Brady. Then again, that was during a campaign stop in Iowa, where the quarterback played in college.
But we digress.
Trump is right in that Liberty stands no real chance against Auburn. Heck, the Tigers could play their walk-ons and still come out on top here. The last time Liberty took on a powerhouse FBS school on the road, it lost to Virginia Tech 36-13 to open last season.
More bad news for Liberty. The football team opens up on the road against Baylor this upcoming April.
MORE FROM YARDBARKER:
QUIZ: Name every member of the Auburn Tigers to be selected in the first round of the NFL Draft
Since 1950, the Auburn University Tigers have sent 29 players to the pros in the first round of the NFL draft. How many can you name?
Clue: Year-Draft Number-Position-Team
MORE FROM YARDBARKER
College Football News

Delivered to your inbox

You'll also receive Yardbarker's daily Top 10, featuring the best sports stories from around the web. Customize your newsletter to get articles on your favorite sports and teams. And the best part? It's free!