Bubba Watson hasn't played a lot of good golf lately. He's won the Masters twice, of course, and won on tour last season at Riviera, but hasn't really done anything since, aside from switching to multi-colored balls for questionable reasons. So far in 2017, his best result was a Round of 16 defeat at the WGC-Match Play. At Augusta this week, Watson's woes continued, as he...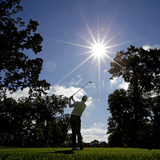 Anyone who has thoughts on golf popularity will say it starts with Tiger Woods' absence. A single man apparently has the power to drive people to pick up or stick with the game. The crazy part here is not only that it's mostly true, but how widely accepted this is.The thing is: That's not quite the whole story.Tiger's greatness at his peak will be impossible to replicate...
Bubba Watson will not win gold at this year's Olympics. The 37-year-old major champion will find it hard to even medal for the United States. After 54 holes, Watson is in fourth (-6), three strokes behind Australian Marcus Fraser and five strokes behind leader Henrik Stenson of Sweden.In an Olympics in which the U.S. has flat out dominated the competition, with 60 medals (19 more...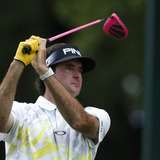 Heckling of athletes isn't anything new, but in the sport of golf that has been a rather new invention. Apparently there was a new target this weekend at the PGA Championship — Bubba Watson. Yes, the lovable and struggling Watson apparently has some haters out there. During the third round of the PGA Championship this weekend, Watson had a mighty heckler and apparently his...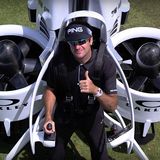 Bubba Watson isn't like most golfers. He never received lessons as a kid, he has one of the most unorthodox swings on tour, and he buttons up his shirt all the way to the top. But what makes him even more unique than any of those facts is that he's thinking outside the box to make golf more appealing.Like designing futuristic "golf carts" with Oakley. You've probably heard of his...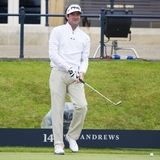 Bubba Watson, who typically struggles at links-style golf — especially at The Open Championship — stepped to the 8th hole at Royal Troon on top of the leaderboard with a 5-under start. Things came undone in a blink of an eye. As has been thoroughly discussed heading into this week's major, the 8th hole — dubbed the "Postage Stamp" hole — has all the potential to wreak...
Many golfers, and athletes in general, have backed out of the Olympics due to Zika concerns, but this has not fazed Bubba Watson. Watson is excited at the chance to represent the United States in the 2016 Rio de Janeiro Olympics, and he plans to participate if he qualifies, as he told the Chicago Tribune: "For me, if I get in, it's a no-brainer." That's a pretty simple...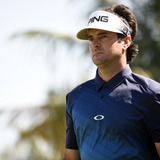 Bubba Watson is not one of the more well-liked players on the PGA Tour, and a lot of that might have to do with him being misunderstood. Sharyn Alfonsi of "60 Minutes" recently profiled Watson, and what she discovered is that the 37-year-old could be the most anxious Masters champion in golf history. Watson and his caddie Ted Scott opened up about Bubba's fears, and there...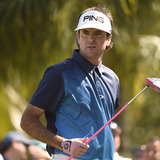 Pro golfer Bubba Watson was on hand for Tuesday's Orlando Magic game against the Brooklyn Nets and was given the chance to put up some half-court shots during halftime. The odds were good that whatever happened it would make for a solid golf reference ("hole-in-one!" or "It lipped out!"). Instead, Watson managed to do something utterly uncommon when it comes to half-court...
Golf fans aren't exactly known as a boisterous bunch, but the folks at the Waste Management Phoenix Open in Scottsdale certainly break that mold. The crowd on the 16th hole are particularly notorious for being a rowdy bunch. Oftentimes that reputation comes from poking fun at players or booing those who can't hit the green on the short par-3 hole. Something was different on Thursday...
MORE STORIES >>
Golf News

Delivered to your inbox

You'll also receive Yardbarker's daily Top 10, featuring the best sports stories from around the web. Customize your newsletter to get articles on your favorite sports and teams. And the best part? It's free!