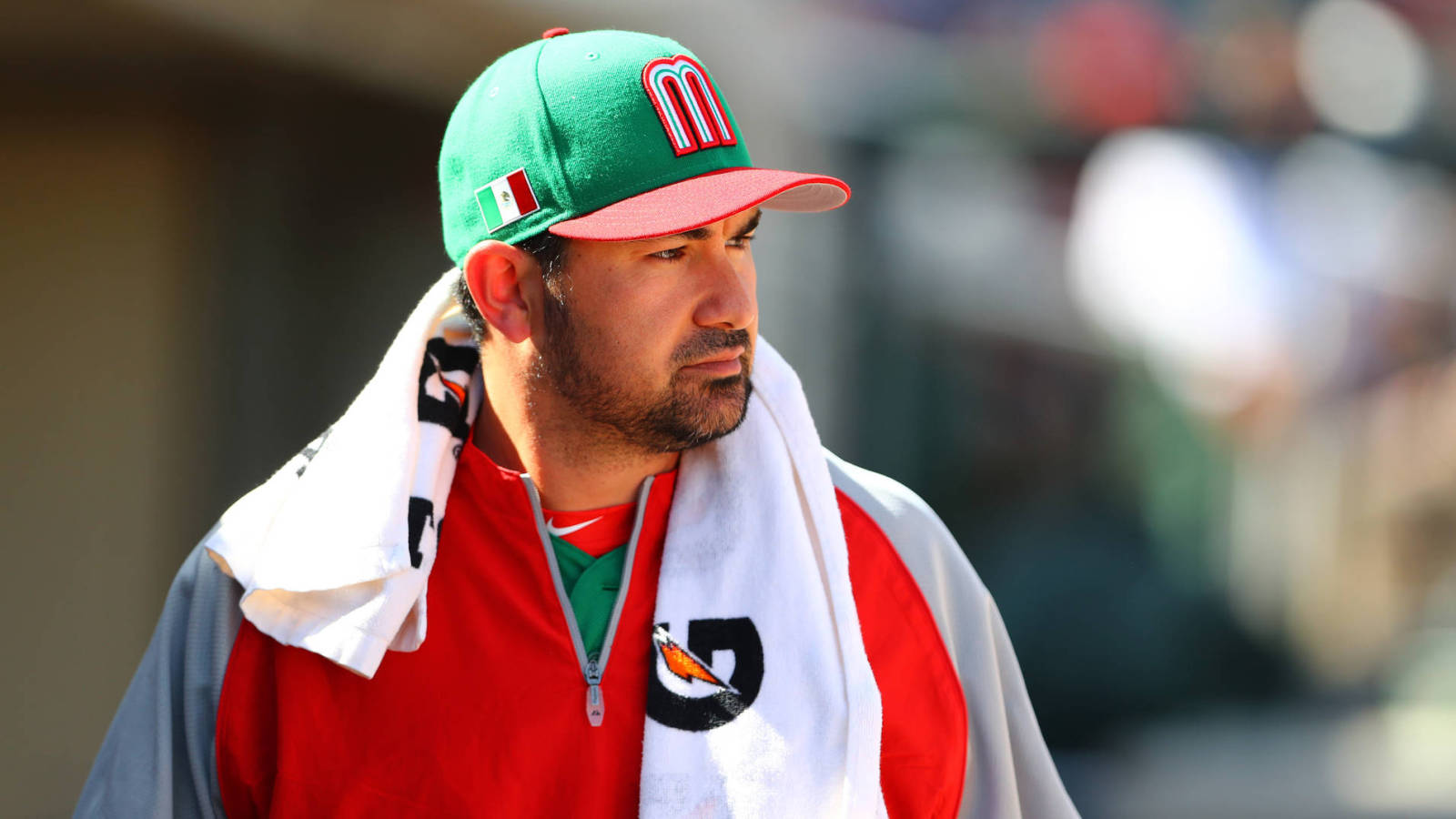 Adrian Gonzalez is disgusted with this year's World Baseball Classic.
Mark J. Rebilas-USA TODAY Sports
Adrian Gonzalez is still furious over the way Mexico was eliminated from the World Baseball Classic earlier this week, and the Los Angeles Dodgers star says he will never take part in the event again because of it.
Mexico, of course, was knocked out of the tournament over a controversial tiebreaker rule. Although they defeated Venezuela 11-9 early Monday morning, Venezuela advanced because they allowed .01 less runs per defensive inning. Gonzalez felt the entire ordeal was handled horribly.
Adrian Gonzalez has returned to camp. He says he will never play in the WBC again: "It's good to be the hell out of that tournament."

— Andy McCullough (@McCulloughTimes) March 15, 2017
Adrian Gonzalez on the WBC: "They're trying to be the World Cup. But they're not even the Little League World Series."

— Andy McCullough (@McCulloughTimes) March 15, 2017
Gonzalez said he harangued MLB brass. He said he told them, "You have no integrity. Everything you guys are doing is a bunch of BS."

— Andy McCullough (@McCulloughTimes) March 15, 2017
Gonzalez will be 38 when the next World Baseball Classic is played in 2021. And because Mexico finished last in their pool this year, they are not guaranteed an automatic bid next time and will instead have to qualify. Apparently Gonzalez isn't concerned either way.
It was initially believed that Mexico would advance on Monday with a victory as long as they won by more than a run, but there was some discrepancy over how partial innings were calculated. You can read more about the situation here, including additional thoughts from Gonzalez about the outcome.
MORE FROM YARDBARKER
Dodgers News

Delivered to your inbox

You'll also receive Yardbarker's daily Top 10, featuring the best sports stories from around the web. Customize your newsletter to get articles on your favorite sports and teams. And the best part? It's free!