The 2011 Chicago White Sox finished a mediocre 79-83 following a dramatic marketing slogan of "All In". The slogan's public meaning was that management was so excited about the 2011 season that it raised salary to an all-time high of $127 million and that the team would stop at nothing to win. The underlying meaning, which was probably more accurate, came to be "Hey White Sox fans, we've given way too much money to Adam Dunn and Alex Rios. Also, please buy tickets for the games because if you don't, the 2012 season is going to be really unpleasant." Chris Sale Unfortunately, not many fans came out to watch Dunn bat a record setting .159. The die-hard fans that did continue to populate U.S. Cellular Field did get to see Gordon Beckham continue to whiff at the plate. They also got to watch the Cy Young winner Jake Peavy manage an unimpressive 4.92 ERA with a 7-7 record. Capping off the negative storylines was the constant soap opera between the always opinionated manager Ozzie Guillen and General Manager Kenny Willams.  When it became clear that a playoff berth wasn't likely following the All-Star break, fans got to watch these two bicker on a weekly basis. Consequently, the end of the season saw Ozzie Guillen relocate to Florida to coach the Marlins, unfortunately  managing to recruit fan-favorite Mark Buehrle a short while later. [2012 MLB Preview Central] However, I suppose it wasn't all bad in 2011. Young outfielders Dayan Viciedo and Alejandro De Aza showed fans that if  Rios continues to disappoint, the outfield still has lasting potential to be effective at the plate while adding much needed speed to the basepaths. The final positive result of last season was yet another solid year for team captain Paul Konerko. He put up 30 homers while maintaining a .300 BA. Following is a list of the most important strengths and weaknesses leading into the upcoming season. 3 Up Best case scenario for 2012 Despite the 2011 blues, the hiring of Robin Ventura could reinvigorate both the diminishing clubhouse mentality and fans alike. The starting lineup also possesses the potential to be incredibly effective if John Danks can fill Buehrle's shorts and Sale can transition effectively from the bullpen to starter. In lieu of a dominating offense, solid outings by the five starters can win games until the batting order finds a groove. And of course, a given best case scenario, is that Adam Dunn wakes up one morning like its 2008 and hits the daylights out of the ball like everyone knows he can. Most important White Sox Team Captain Paul Konerko has established himself as an indispensable member of the offense for the White Sox. At 36 years old, he is still the go-to guy for a huge hit in a clutch spot. The experience that he brings to the team as well as the respect he commands cannot be ignored. It is true he may only have a few good years left because of his age, but he could help propel the White Sox to contention during that time. As far as pitching is concerned, John Danks will need to prove he can fill the ace role on the team in order to effectively lead this lineup. Aside from Humber's hot streak before the All-Star break last year, none of the pitchers are coming off particularly great seasons. Potential breakout players
In addition to the potential of De Aza and Viciedo, Nestor Molina was picked up in the offseason and can be a great franchise pitcher if he shows up to work. However, the biggest prospective breakout player of 2012 would have to be Chris Sale. Fans were impressed by this skinny youngster last season and the southpaw could be a wonderful addition to the starter staff as long as the long innings don't wear him down. Utility player Brent Lillibridge will also be getting increased play time this year and it will be interesting to see how Ventura uses his incredible natural talent. 3 Down Worst case scenario for 2012 Matt Thornton The worst thing that can happen is if the White Sox pitching falls apart and can't support an offense that is likely to be struggling. This will happen if Sale can't make the move to starting pitcher and Jake Peavy finds himself on the DL again. The White Sox are admittedly in a stage of "retooling" and there are a lot of things that need to click into place for a winning season to even be remotely possible. New manager Robin Ventura will need to settle in very quickly so the team doesn't suffer a losing streak from his learning curve. Areas of concern It is still discomforting that the White Sox traded away former closer Sergio Santos which leaves the position up for grabs once again. While Matt Thornton will most likely get the nod, fans will not expect that much since he blew his first four saves just last year. That being said, the biggest aspect of last season that the White Sox need to push out of their memories is the atmosphere. During the last two months of the season, management squabbles with team personnel were impossible to ignore. Ozzie Guillen himself admitted that the emphasis was not on winning games, which is where it always should be. Hopefully players are reinvigorated by the youthful energy of Robin Ventura and look ahead instead of behind. Who needs to bounce back
Not that there aren't others that need improving, but the dismal performance of Adam Dunn in 2011 is still hanging over this offense. Arguably the biggest pickup for the White Sox in the last ten years, Dunn's struggles paved the way for Alex Rios to continue to disappoint offensively, as well as Gordon Beckham losing his confidence at the plate. If these three can't bounce back from last year, the offense will have a hole that cannot be ignored. Jake Peavy also needs to prove that he is the Cy Young winner that he used to be and he could probably drop his occasional sour attitude as well. The South Side doesn't need a Carlos Zambrano anymore than, well, no one really needs a Carlos Zambrano.
Original Story:
http://isportsweb.com/2012/03/01/chic...
MORE FROM YARDBARKER
White Sox News

Delivered to your inbox

You'll also receive Yardbarker's daily Top 10, featuring the best sports stories from around the web. Customize your newsletter to get articles on your favorite sports and teams. And the best part? It's free!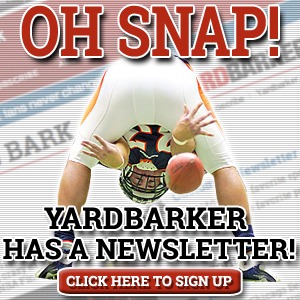 Latest Rumors
Best of Yardbarker

Today's Best Stuff

For Bloggers

Join the Yardbarker Network for more promotion, traffic, and money.

Company Info

Help

What is Yardbarker?

Yardbarker is the largest network of sports blogs and pro athlete blogs on the web. This site is the hub of the Yardbarker Network, where our editors and algorithms curate the best sports content from our network and beyond.