Found December 01, 2012 on Philliedelphia:
Just a late Saturday night thought and one of the last minutes of peace and quiet before the Winter Meetings is full of rumors, thanks to baseball columnists noticing two GMs in the elevator together and writing that they are discussing a blockbouster deal. Any rate, Chris Starr on Twitter...
Original Story:
http://www.philliedelphia.com/phillie...
THE BACKYARD
BEST OF MAXIM
RELATED ARTICLES
Roy Halladay was the first gem to be sought by the Philadelphia Phillies after the 2008 championship.  Will Rube Amaro again reel in valuable catches? TAL'S HANDY CAPS   WELCOME, NEWCOMERS: My articles are designed to represent a baseball-man's thinking, the view from the dugout and the GM's box.  Most fans do not consider the budget, prospects on the radar, the stick-glove...
Roy Halladay is poised to rebound after an injury-plagued 2012 for the Philadelphia Phillies. Does he get beer-leagued or crowned? How about a pass? How did the other number ones fare in your humble opinion? TAL'S HANDY CAPS:  POLL   WELCOME, NEWCOMERS: This is the first of a new feature, which will be honed over time, like my other postings. If you're interested in checking...
I began following the Phillies in 1948. My best pal, my Uncle Joe introduced me to them and I was hooked. If Uncle Joe liked them they must be good…turns out they weren't. But I didn't care. I was 6 and had never seen a game, just heard Joe's stories. He saw the Babe and Lou play, yet this Johnstown-born man wasn't a Yankee fan, nor a Pirate follower. He moved to Harrisburg...
As ESPN's Jerry Crasnick just reported, the Phillies are soon to be parting ways with utility outfielder Nate Schierholtz. Schierholtz, acquired in the Hunter Pence trade this past season, was expendable with left-handed bats Laynce Nix and Domonic Brown. Schierholtz will soon be a free agent, adding another outfielder to...
Schierhotlz will not return to the Phillies in 2013. According to ESPN's Jerry Crasnick, the Phillies have non-tendered outfielder Nate Schierholtz and let him become a free agent. Schierholtz hit .273/.319/.379 in just 73 plate appearances last year after being acquired in the Hunter Pence trade. Schierholtz, 28, is a career .270/.319/.409 hitter with a plus arm in right field...
Ichiro is reaching out to other teams and Jon Heyman thinks the Phillies are one of them. Ichiro Prefers New York But is Tired of Waiting CBS Sports' Jon Heyman reported today that Ichiro has begun to reach out to teams other than the Yankees and stated in a Tweet that the Phillies "could be one". The incredibly durable outfielder was pretty bad defensively in a small stretch...
This mailbag, among other things, contains references to Sid Vicious, 32nd-place MVP finishes, when Charles Rocket really wanted to know who shot him, and the time A lot of Phillies news and rumors this week as we head into the Winter Meetings in Nashville. This week, the Phillies nearly acquired Astros' closer Wilton Lopez for starter Tyler Cloyd and top position prospect Sebastian...
We're back with another edition of the weekly off-season league rundown.  Check it out, as we take a tour around the globe for a look at Phillies talents participating in various autumn and winter league action. Venezuelan League- With La Guaira, righty-handed hurler J.C. Ramirez (pictured, left) has posted a 2-1 record with a 10.80 ERA through 10 outings while walking...
Lannan is now available. Would you like to see him in Phillies' pinstripes? Yesterday, we learned the Phillies did not tender a contract to outfielder Nate Schierholtz. With that move, the Phillies sit at 37 players on their 40-man roster and now have some wiggle-room to address their needs at third base, center field, and pitching. If you've read my posts before, I love talking...
Many on Twitter and on our Facebook page pointed out that the release of Nate Schierholtz left the Phillies with few outfield options: John Mayberry, Domonic Brown, Darin Ruf, and Laynce Nix. I think it is clear that the Phillies will add one or two outfielders. The Phillies are linked...
After missing out on reported top center field target B.J. Upton, the Philadelphia Phillies are "pushing for" free agent Angel Pagan, reports Ken Rosenthal of FOX Sports. The Philadelphia Phillies, after losing the B.J. Upton sweepstakes to the Atlanta Braves, are pushing for another free-agent center fielder, according to major league sources. Angel Pagan. ...
Could we see this celebration in Philadelphia? Photo: AP Fresh from the desk of Fox Sports' Ken Rosenthal, the Phillies reportedly have offered center fielder Angel Pagan a four year deal. The 31-year old Pagan hit .288/.331/.440 with eight homers and 29 steals in a bounce-back 2012. His 2012 line was just slightly better than his career line of .281/.333/.424. Pagan has seemingly...
Phillies News

Delivered to your inbox

You'll also receive Yardbarker's daily Top 10, featuring the best sports stories from around the web. Customize your newsletter to get articles on your favorite sports and teams. And the best part? It's free!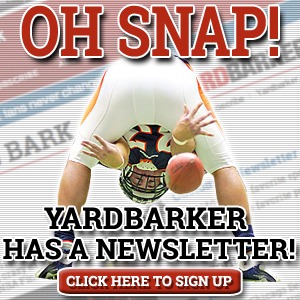 Latest Rumors
Best of Yardbarker

Today's Best Stuff

For Bloggers

Join the Yardbarker Network for more promotion, traffic, and money.

Company Info

Help

What is Yardbarker?

Yardbarker is the largest network of sports blogs and pro athlete blogs on the web. This site is the hub of the Yardbarker Network, where our editors and algorithms curate the best sports content from our network and beyond.