Found November 07, 2012 on The Daily Stache:
Well this has certainly been an interesting week for the Mets outfield. On on hand, we have LF/RF Lucas Duda breaking his wrist while moving furniture and now Jason Bay has been thrown to the curb like a cheating girlfriend.  Both of these happenings will have a significant impact on how this team moves forward. Lucas Duda broke his right wrist while moving furniture in his apartment. Luckily, the Mets say he will be just fine and ready for spring training. First the Lucas Duda situation.  Duda was moving furniture and fractured his right wrist.  The Mets say he will be fine and 100 percent come time for sprint training.  That's all fine and dandy.  I'm glad Lucas will be fine, but many fans believe that what value Duda had on the trade market, took a massive hit.  Who's going to want to trade for a guy who has a broken wrist?  I'm not sure too many GM's would be willing to take that chance.  Personally, I still have high hopes for Duda and hope he's still in a Mets uniform come opening day. Hi I'm Jason Bay. Thanks for your $66 million. Bye-bye. Now for the bigger news.  Today the Mets released Jason Bay.  This move might even be more relieving for the fans than when Ollie P and Louie Castillo were released.  No longer will there be the Ghost of Jason Bay, hitting into 6-4-3 double plays.  I say the Ghost of Jason Bay because by the end of the season, he was nearly as white as a ghost.  I'm not sure if it was the concussion issues or what, but his skin complexion was nearly transparent.  According to Anthony DiComo's twitter post, the money owed to Bay will not be deferred a lone time. Source says Bay's money will not be deferred long. In other words, no repeat of the Bobby Bonilla situation here. #Mets — Anthony DiComo (@AnthonyDiComo) November 7, 2012 It seems as if this move will help the Mets gather up as much money in the kitty as possible to hopefully sign David Wright and R.A. Dickey to new contracts.  This move had to be more than just financial   By removing Bay from the clubhouse, there will be a breath of fresh air and no obligation by Terry Collins to play him. Along with the Duda and Bay news, the New York Post's Ken Davidoff wrote that he believes that free-agent OF and drug user, Melkey Cabrera, will sign a 1-year $4 million deal with the Mets.  Davidoff has Cabrera ranked as the 5th best free-agent OF on the market.  When all is said and done, I guess I wouldn't care if Cabrera was patrolling right or left field for the Mets next year.  He'll probably either hit .240 or .320.  There will be no .285 out of this guy if he plays for the Mets.  If he's motivated and has a great, non-PED induced year for the Mets I'll be very happy.  Especially if we can deal him at the deadline and not overpay him after the season. One small note.  OF Fred Lewis was removed from the 40-man roster last week.  I'm a little surprised by the move considering he had a very nice year at Buffalo (.294 with 13 home runs and 45 RBI in 419 at-bats).  With how little depth we have in the OF, I would have liked to keep Lewis in the fold. The post Lucas Duda Breaks Wrist; Mets Break Off Relationship With Bay appeared first on The Daily Stache.
Original Story:
http://dailystache.net/lucas-duda-bre...
THE BACKYARD
BEST OF MAXIM
RELATED ARTICLES
Hi all.  Been a while.  We had this storm called Sandy blow through long island and leave it a mess.  now our days are centered around how much time we have to waste waiting and looking for gas.  Of course no one takes the bull by the horns and tries to do anything about it .  Cuomo just loves to state the obvious.   Sorry I am off the soap box. Lucas Duda fractured his...
Jason Bay and the New York Mets today announced a negotiated early expiration of his contract. The agreement provides Bay his unconditional free agency while the Mets gain roster flexibility. Terms of the agreement were not disclosed. "Jason is a great teammate, hard worker, stand-up guy, and true gentleman," said Mets Chief Operating Officer Jeff Wilpon. "Like Jason, we had...
Even in the offseason, the New York Mets get hurt. Outfielder Lucas Duda broke his right wrist while moving furniture last month at his apartment in Southern California. The team says he had surgery Monday and is expected to be ready for spring training in February. Duda was operated on by Dr. Andrew Weiland at the Hospital for Special Surgery in New York. The Mets say Duda will...
The first big move of the general managers' meetings was a subtraction. Only the New York Mets could announce such a thing and consider it progress. The Mets cut ties with underperforming outfielder Jason Bay on Wednesday, describing it in a news release as a "negotiated early expiration of his contract." Here's what that means: Bay will receive every penny of...
In a bit of shocking news out of New York, the Mets and outfielder Jason Bay have mutually agreed to part ways. Bay is getting his entire $17 million salary for 2013, as well as the buyout on his option in 2014 for $3 million, and $2 million owed to him as a signing bonus. When you look past the nice phrasing, it's essentially a straight up release. Bay's tenure with...
For the Mets, three years of Jason Bay was enough. This afternoon, they announced that they have agreed to part ways with Jason Bay, meaning he's being released from his contract. Joel Sherman has the details. Bay is getting all $21M he is owed, the $16M salary, the $3M buyout and the $2M left on a signing bonus. Some is being deferred #Mets — Joel Sherman (@Joelsherman1) November...
Since leaving the Red Sox, Jason Bay has failed to duplicate his All-Star feats. After three disappointing seasons in New York, Bay and the Mets announced they had agreed on a buyout that would terminate the outfielder's contract two years early and grant him free agency. "Jason has a tremendous work ethic," Mets general manager Sandy Alderson said. "There was never any question...
Tweet The revamping of the New York Mets has begun this fall, as the team will be parting ways with high-paid but often injured outfielder Jason Bay, according to Newsday columnist David Lennon: #Mets have negotiated an early separation with Jason Bay. He's now an unrestricted free agent. No joke. — David Lennon (@DPLennon) November [...]
  Every morning, we compile the links of the day and dump them here... highlighting the big storyline. Because there's nothing quite as satisfying as a good morning dump. A source tells Rob Bradford of WEEI.com (via Twitter) that Jason Bay would be very interested in returning to the Red Sox.  Earlier today, the Mets reached an agreement with the outfielder to make him...
Now that Jason Bay is gone, we can delve into some outfield options for the Mets. Will they make a big push to sign Melky Cabrera or Cody Ross? Will they attempt to re-sign Scott Hairston? Will they pursue a trade for Justin Upton or Shin-Soo Choo? One outfielder who probably won't be an option is Jacoby Ellsbury of the Boston Red Sox. According to Jon Heyman of CBS Sports, the...
According to Joel Sherman of the New York Post, the Mets will not be trading Ike Davis, despite the original plan of possibly moving him to capitalize on his value and allow Lucas Duda to play first. Sandy Alderson has a track record of putting high value on the ability to hit for power, and if R.A. Dickey were to be traded, Alderson would be looking for a power hitter, preferably...
Mets News

Delivered to your inbox

You'll also receive Yardbarker's daily Top 10, featuring the best sports stories from around the web. Customize your newsletter to get articles on your favorite sports and teams. And the best part? It's free!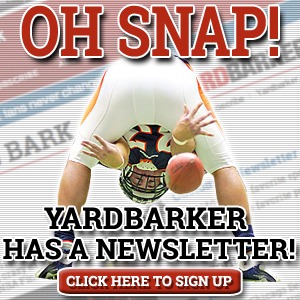 Latest Rumors
Best of Yardbarker

Today's Best Stuff

For Bloggers

Join the Yardbarker Network for more promotion, traffic, and money.

Company Info

Help

What is Yardbarker?

Yardbarker is the largest network of sports blogs and pro athlete blogs on the web. This site is the hub of the Yardbarker Network, where our editors and algorithms curate the best sports content from our network and beyond.