Found November 22, 2011 on Fantasy Baseball 365:
As the World Series wrapped up, and talk turned to Rangers starting pitcher C.J. Wilson potentially leaving as a free agent, whispers of closer Neftali Feliz filling that void began to get louder. News of Joe Nathan signing a two-year contract worth $14.5 million all but assures the speculated move of Feliz to the rotation happening in 2012. What can be expected of both players this coming season?   Nathan missed the entire 2010 season after undergoing Tommy John surgery in March of that year. He didn't immediately bounce back when returning to the bump in 2011, and struggled to get hitters out before landing on the disabled list at the end of May. Prior to his disabled list stint, he threw 15.1 innings and tallied a 7.63 ERA, 1.70 WHIP with a 5.28 BB/9 and 8.80 K/9. Brutal numbers for the former All-Star. Things went much better for him after returning to the Twins. He reduced his ERA and WHIP to 3.38 and 0.89 respectively, and fined tuned his control sporting a pristine 1.53 BB/9 while maintaining a strong 8.59 K/9. Beyond making strides with his control, improved stuff also aided Nathan in turning things around. According to PITCHf/x data, he added 1.4 mph to his four-seam fastball, 0.4 mph to his slider, and a full two mph to his two-seam fastball, while dropping 1.5 mph on his change-up and curveball. Somewhat surprisingly, his whiff rate dropped on both fastballs, but was more than offset by seeing a jump from a 13.3 percent whiff rate to 24.6 percent on his slider. Nathan turned to his wipe out pitch 23.6 percent of the time down the stretch. His flyball profile could bite him in the rear on occasion in Texas, but if he's able to continue to strikeout nearly a batter an inning while limiting walks, he'll be able to mitigate the long ball damage. Nathan is a solid closer target for those that don't want to pay top dollar for his elite closing brethren, and given his track record, could rejoin that group by this time next year. Less clear than Nathan's value is what to expect from Feliz in making the move from the bullpen back to starting. Feliz was developed as a starting pitcher in the minors, but has never started a game at the major league level. His stuff is electric, and offers him ace potential if everything clicks. Few pitchers are able to actually put everything together, there are only so many aces in the league after all, but a better than zero percent chance is encouraging. Regardless of what his ultimate ceiling is, it's unlikely he'll reach it next year. One of the reasons Feliz was transitioned from to a relief role was because of struggles with his control. In 10 Double-A starts for Frisco in 2008 he had a 4.57 BB/9, and in 13 Triple-A starts in 2009 he had a 4.01 BB/9. The improvement he was able to make moving up the minor league ladder from Double-A to Triple-A lends hope that he can take further steps forward in the majors. That said, he'll never need pinpoint control or great command to have success with his premium stuff that includes a fearsome heater. Depending on what outlet you choose to trust, his breaking ball is either a curveball or a slider. Semantics aside, it's a lethal offering when he's got a feel for it. Feliz also throws a change-up, but rarely used it in the bullpen throwing it just 21 times all year! In fact, he has rarely deviated from his fastball throwing it over 80 percent of the time the last two seasons combined. If he hopes to successfully navigate through lineups multiple times, he'll likely need to mix in his secondary offerings more frequently. That will be especially true if he loses some bite and velocity on his fastball, as he almost certainly will now that he'll be unable rear back and let it rip in one inning spurts.
The name brand value that comes with Feliz will make it difficult to get him at a value on fantasy draft day. Those trying to determine what to expect from him next year and going forward may find it somewhat valuable to glance at Brandon Morrow's FanGraph player card. Kevin Goldstein of Baseball Prospectus strongly dislikes the usage player comps for prospects because they aren't overly informative, and I agree with his line of thinking. Every player develops differently, and Feliz's development may look nothing like Morrow's even considering the similarities that exist between the two. However, in this case, Morrow's development can be used as a reasonable base line for projecting Feliz from a fantasy perspective. I expect him to be inconsistent flashing brilliance in some starts, and struggling in others. Draft him for the strikeouts and hope for a neutral contribution to ERA and WHIP. Reaching in drafts for Feliz, and hoping he reaches his tantalizing ceiling in year one is likely to lead to disappointment at season's end.
Original Story:
http://www.fantasybaseball365.com/201...
THE BACKYARD
BEST OF MAXIM
RELATED ARTICLES
The Texas Rangers again struck hot in the free agent market by signing Joe Nathan, the former Twins' closer to a two year $14.5 million contract. The move is not about Neftali Feliz's problems closing out Game Six of the World Series. If anything, Joe Nathan's post season record is even spottier than Feliz's. This is not about Feliz not having enough "steel...
MINNEAPOLIS Now that Joe Nathan has officially signed with the Texas Rangers, the search for a new closer is under way for the Minnesota Twins. "We're going to look at the market and look at the possibility of trades any avenue, actually," Twins general manager Terry Ryan said Tuesday. "But there's plenty of people out there in that market this year. It...
The Red Sox are looking for a new closer now that Jonathan Papelbon has left for Philadelphia. Apparently, the team wasn't looking too hard at Joe Nathan. The Sox had spoken to Nathan but never officially made him an offer, according to WEEI.com. That would suggest then that the team isn't all too bummed out that Nathan agreed to a two-year, $14.5 million deal with the Texas...
ARLINGTON, Texas The Texas Rangers and closer Joe Nathan seem to be the perfect fit for each other. Texas was looking for a high-character pitcher who would allow it to shift Neftali Feliz from the bullpen to the starting rotation. Nathan, who turned 37 on Tuesday, was looking for a team he believed he could win a World Series with. He thinks he found that with the Rangers. ...
The Texas Rangers have reached an agreement with free agent closer Joe Nathan on a two-year contract. Nathan's signing will allow the Rangers to move hard-throwing righty Neftali Feliz into the starting rotation. Terms of the deal were not yet known. Nathan, a former All-Star, missed the entire 2010 campaign after having Tommy John surgery. He finished with 14 saves last season...
The Rangers have signed former All-Star closer Joe Nathan to a two-year contract with a club option and have moved Neftali Feliz to the starting rotation.
Neftali Feliz is moving to the rotation after Joe Nathan signs 2-year deal.
Joe Nathan, the Twins' all-time saves leader, has agreed to a two-year, $14.5 million deal with the AL champion Texas Rangers.
The Rangers have agreed to terms with RHP Joe Nathan on a two-year contract with a club option for a third year. The move means closer Neftali Feliz will move into the rotation, something the club has already informed him about.
MLB News

Delivered to your inbox

You'll also receive Yardbarker's daily Top 10, featuring the best sports stories from around the web. Customize your newsletter to get articles on your favorite sports and teams. And the best part? It's free!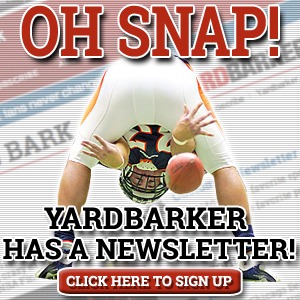 Latest Rumors
Best of Yardbarker

Today's Best Stuff

For Bloggers

Join the Yardbarker Network for more promotion, traffic, and money.

Company Info

Help

What is Yardbarker?

Yardbarker is the largest network of sports blogs and pro athlete blogs on the web. This site is the hub of the Yardbarker Network, where our editors and algorithms curate the best sports content from our network and beyond.