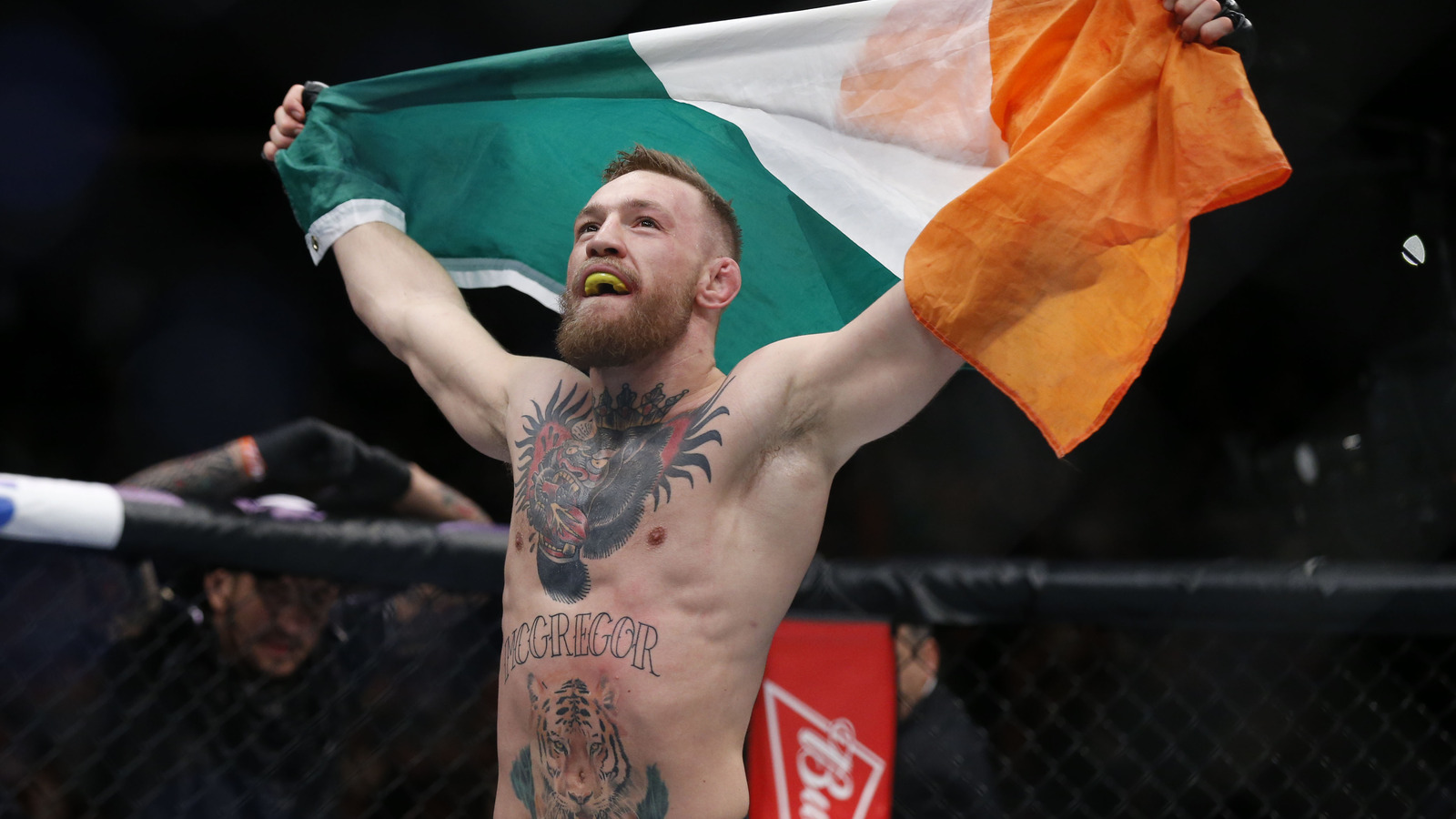 Nov 12, 2016; New York, NY, USA; Conor McGregor (blue gloves) celebrates after defeating Eddie Alvarez (red gloves) in their lightweight title bout during UFC 205 at Madison Square Garden. 
Adam Hunger-USA TODAY Sports
Conor McGregor is in trouble over a photo he posted on Instagram Tuesday.
McGregor has been enjoying himself while partying in Liverpool the past few days, rolling in style the entire way and sharing the photos on social media. But one particular photo caught the attention of a luxury rental car company, and they are not happy.
Here's a picture McGregor posted Tuesday showing him standing on the hood of a Rolls Royce:
That expensive vehicle did not belong to McGregor. He was just renting it from Platinum Executive Travel, which told the Liverpool Echo that they are assessing the vehicle for potential damage. They are considering action against the UFC fighter.
Additionally, the company told the paper that they will not rent to McGregor again due to "the level of disrespect" he has shown.
McGregor better hope that Floyd Mayweather Jr., his potential boxing opponent, doesn't find out about this story. Mayweather owns multiple luxury vehicles and is known for showing off the wealth he owns, not rents. He's also been ruthless in the past about taunting McGregor too and would take no prisoners here.
MORE FROM YARDBARKER
MMA News

Delivered to your inbox

You'll also receive Yardbarker's daily Top 10, featuring the best sports stories from around the web. Customize your newsletter to get articles on your favorite sports and teams. And the best part? It's free!