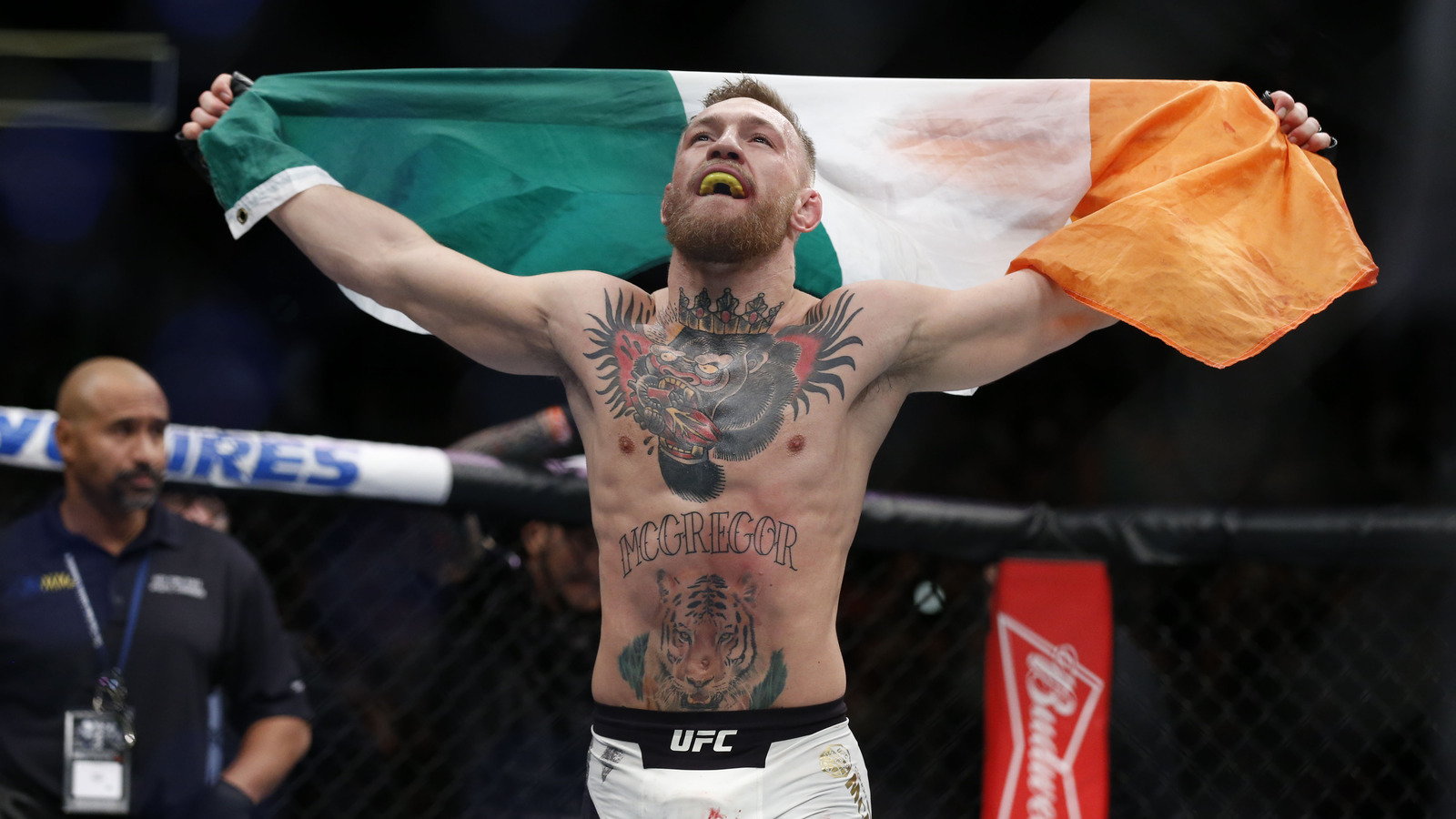 Nov 12, 2016; New York, NY, USA; Conor McGregor (blue gloves) celebrates after defeating Eddie Alvarez (red gloves) in their lightweight title bout during UFC 205 at Madison Square Garden. 
Adam Hunger-USA TODAY Sports
Dana White has made it clear that the onus is on Floyd Mayweather Jr. to make a boxing match with Conor McGregor happen.
The UFC boss, who is a Boston Celtics fan, joined the "Inside the NBA" crew for an interview on TNT after Game 1 of the Eastern Conference Finals. He was asked by Shaq about the status of the Mayweather-McGregor negotiations and said that the McGregor side is done He said it's now on Floyd to come through.
"The McGregor side is done," White said. "I'm starting to work on the Mayweather side now. I'm not saying the fight will happen. I got one side done. Now it's time to work on the other."
White said that they need to reach a deal with Mayweather, who works with adviser Al Haymon on his negotiations.
White recently said that he was setting a deadline for getting a deal done with McGregor's side, and he delivered. Can he make it happen on Floyd's side? That will be a big question. Mayweather is very picky and has huge money demands for the fight.
MORE FROM YARDBARKER:
QUIZ: Name the UFC fighters with the most title bout wins
Twenty UFC fighters have won or defended a championship title bout four or more times. How many of them can you name?
Clue: Number of titles/weight class(es)
Note: Includes male and female fighters
Heavyweight=HW, Light Heavyweight=LHW, Middleweight=MW, Welterweight=WW, Lightweight=LW, Featherweight=FEW, Bantamweight=BW, Flyweight=FLW, Women's Bantamweight=WBW, WSW=Women's Strawweight
MORE FROM YARDBARKER
MMA News

Delivered to your inbox

You'll also receive Yardbarker's daily Top 10, featuring the best sports stories from around the web. Customize your newsletter to get articles on your favorite sports and teams. And the best part? It's free!