Found December 05, 2012 on 5thRound.com:
An emotional Dominick Cruz (Pictured) appeared on this week's edition of FUEL TV's UFC Tonight to address his second knee operation in six months. While many question whether "The Dominator" will ever be the same following his extended hiatus, Cruz will use the experience and successes of Georges St-Pierre's ACL surgery as a blueprint for his return to glory. "I've had my couple days of cry-baby time per se," Cruz admitted after discovering June's inital knee operation went bad. "I allowed myself to be mad, be sad and be depressed, and you go through the 'Why me?' stage. There is no point. Everyone is having a tough stage in life right now, it's not just me. The economy is in a low state right now. It's not, 'Woe is me.' It's 'Woe is everyone' right now and I have to accept it. "This is what I have to take to become the best athlete in the world. I am young and I will bounce back 100 percent as GSP did. The problem is I am losing key time, key moments in my life and in the peak of my career." Cruz's second procedure was done just like GSP's was, where doctors took the patellar tendon from his own knee and placed it where the ACL is supposed to be. St-Pierre ended his 19-month sabbatical in triumphant fashion to unify the welterweight title last month at UFC 154. Cruz is expected to miss most of 2013, this after being sidelined all of this year after having his hand and knee surgically repaired. Questions have arose whether the UFC will strip the 27-year-old of his crown in order to keep the division moving. Cruz would be crushed if his bantamweight champion moniker disappeared due to no fault of his own. However, he understands the UFC has a business to run and he'll simply roll with the punches – much like he has after receiving the bad news about his bum knee. "I have given everything I have including my body to have that title, so it means everything to me to have it, to earn it," Cruz admitted. "But I have to understand that I am here to build the 135-pound weight class, the bantamweight division and as a business I have to look at myself as part of the business. "That being said, the division has other fighters who are healthy and ready to fight: Renan Barao, Michael McDonald, Mike Easton is on a rampage. There are a lot of guys in the division doing a lot of great things right now. Those are the things I have to think about right now, instead of putting my own selfish thoughts into it. There is nothing I can control. The second I try to control that, I will drive myself crazy. So, I leave it God's hands and I pray that things happen as they are supposed to." Cruz being such a great company guy and the fact Barao is already the interim bantamweight champ bodes well for Cruz to keep his belt while riding the pine.
Original Story:
http://www.5thRound.com/132457/domini...
THE BACKYARD
BEST OF MAXIM
RELATED ARTICLES
It appears UFC interim bantamweight champion Renan Barao will in fact be defending his manufactured crown before reigning 135-pound king Dominick Cruz (Pictured) returns from injury. Cruz initially went under the knife to repair the torn ACL in his left knee this past June. The 27-year-old was expected to be back in action in six to nine months. However, MMAJunkie confirmed Monday...
What does a 12-month marijuana suspension get you? Well, according to UFC president Dana White, Nick Diaz gets next dibs at Georges St-Pierre's (Pictured) welterweight crown once his ban is lifted. White made the announcement following Thursday's press conference in Seattle. The rivals were slated to meet in the most anticipated 170-pound affair in MMA history at UFC 137. However...
As we all know full well, the Octagon show waits for no man. With reigning UFC bantamweight king Dominick Cruz expected to be sidelined for much of 2013 recovering from his second knee operation in five months, interim 135-pound champ Renan Barao (Pictured) will be forced to defend his manufactured belt prior to Cruz's return. UFC president Dana White confirmed Barao will put his...
Apparently, every UFC champion is scared to fight their top contender. First Johny Hendricks accused welterweight king Georges St-Pierre of quaking in his bare feet, and now Cristiane "Cyborg" Santos's camp is claiming freshly-minted bantamweight queen Ronda Rousey (Pictured) is avoiding a tango with their client. When UFC president Dana White decided to dabble in women's...
"Georges St Pierre came back from vacation and the fight that he said [he wants] ...I have unfinished business with Nick Diaz that's the fight that I want." - UFC President Dana White What Georges wants, Georges will get. Fans will debate that Johny Hendricks is the true #1 contender for St. Pierre's strap. I can't say that I disagree. St. Pierre vs. Diaz,...
Could it really be true UFC welterweight champ Georges St. Pierre will be asking for fifty million bucks to fight Anderson Silva at a catchweight? That's what MMA Beat host Mike Straka had to say on the internet show: "I was told by somebody very close to Georges that Georges today makes close to eight [...]
With the news coming yesterday that Dominick Cruz would be out of action for an additional 9 months to a year with his body rejecting a cadaver graft to his knee, all eyes turned to UFC bantamweight interim champion Renan Barao, who has been vocal about waiting for his title unification shot. All of that [...]
Remember when Johny Hendricks (Pictured) put Martin Kampmann to sleep with a thunderous left hand and UFC president Dana White immediately anointed him the welterweight top contender? Well, fast forward just 19 days and it appears MMA's big boss has changed course. And to the surprise of nobody, the bearded brawler is not too pleased. Bad news travels fast in the Twitter universe...
If you were waiting for the Anderson Silva vs. GSP UFC fight, you'll have to keep waiting. GSP has officially declined the fight and instead hopes to settle a long standing grudge with Nick Diaz once Diaz returns from suspension.
Anderson Silva (33-4 MMA, 16-0 UFC) and Johny Hendricks (14-1 MMA, 9-1 UFC) may just have to wait their turn. Georges St-Pierre (23-2 MMA, 17-2 UFC) has asked to face former Strikeforce champ Nick Diaz (26-8 MMA, 7-5 UFC), and UFC President Dana White said he feels obligated to grant the UFC welterweight champ his request. The UFC boss on Thursday revealed the plans following a UFC...
A lot went down yesterday in the world of the UFC. A women's champ was crowned for the first time in the organization, the possibility of a Georges St.Pierre vs. Nick Diaz match was brought up, and the tension between BJ Penn vs. Rory MacDonald is at a all time high. Ariel Helwani of MMAFighting.com [...]
MMA News

Delivered to your inbox

You'll also receive Yardbarker's daily Top 10, featuring the best sports stories from around the web. Customize your newsletter to get articles on your favorite sports and teams. And the best part? It's free!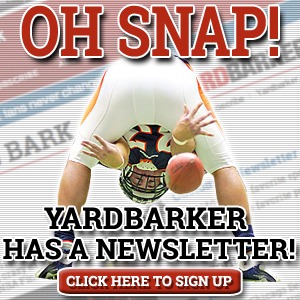 Latest Rumors
The Backyard

Today's Best Stuff

For Bloggers

Join the Yardbarker Network for more promotion, traffic, and money.

Company Info

Help

What is Yardbarker?

Yardbarker is the largest network of sports blogs and pro athlete blogs on the web. This site is the hub of the Yardbarker Network, where our editors and algorithms curate the best sports content from our network and beyond.