Found August 05, 2013 on Fox Sports:
You know that feeling you get when you sit down to a terrific meal, indulge in all the delicious creations, but then get ushered away from the table without dessert? That's how many fight fans felt after UFC 163 Saturday night in Rio de Janeiro, Brazil. There were a number of enjoyable matches and a handful of fighters who stepped into the spotlight that now sit atop a some "I'm looking forward to seeing him fight again" lists, but the way the final two bouts played out produced an incomplete feeling. Rather than being the cherry on top of a delicious sundae following 10 courses of entertaining face-punching, we got sent away from the table without so much as a fruit cup, and after an otherwise enjoyable night of fights, we were left feeling a little unfulfilled. Here are some of the moves to make coming out of UFC 163. Stop saying "Don't Let It Go to the Judges" No fighter walks into the cage thinking, "Man, I really want to grind this out, spend the full 15 minutes in here, giving my opponent the maximum amount of time possible to potentially beat me, and let the judges declare me the winner." It doesn't happen. Even the guys you think are "point fighters" looking for decisions enter the Octagon with finishing on their minds. Michael Bisping hasn't stopped anyone in quite some time, but he's still thinking about getting a knockout when he steps into the cage, even if the chances of that happening are slim. Sorry Mike. Sometimes, it doesn't work out, and in those cases, the fighters have to know that the people that are paid to score the fight can be relied upon to do their job correctly. Every time someone on a UFC broadcast utters the above phrase - or Dana White drops it on Twitter following a questionable decision - it detracts from what the fighters just did, as if the battle they just went through wasn't enough. It plants the idea in the minds of fans and observers that if you don't finish, you deserve the cruel fate that potentially awaits you on the scorecards, and that is absurd. If a fighter clearly beats their opponent, they shouldn't have to hope that there are competent, knowledgeable officials spaced out around the Octagon scoring their fight. Instead of throwing their hands up and saying, "Welp, that's what happens when you leave it in the hands of the judges," the UFC needs to start working with the various athletic commissions to remedy the problem. While in vast majority of cases it isn't the UFC that selects the officials, they're the biggest organization in the sport, and that carries a certain amount of influence. If fighters can petition to not have certain referees officiating their fights, the organization has to be able to lobby the Athletic Commission to stop using these serial offenders. Fighting to the final horn shouldn't mean a fighter is waiting on the results of a coin flip, and constantly suggesting that is the case during UFC broadcasts needs to stop. If you're going to say anything, don't diminish the efforts of the fighters in the cage; address the real issue, and call a bad decision exactly that. Maybe not so many shows in Brazil Saturday's event in Rio marked the fourth time this year the UFC has travelled to the country, and there are at least three more shows scheduled for Brazil before the close of 2013. As much as it is a booming market and a hotbed of talent, UFC 163 didn't have the same feel as previous trips to Rio, and most of the Brazilian fight cards in general. The HSBC Arena had empty patches, and the usually raucous crowd didn't seem nearly as fired up, which makes you wonder if hosting such a large number of events in Brazil in such a short period of time has caused the market to plateau already? Absence makes the heart grow fonder, and if the rabid Brazilian fan base knows they're going to have access to live UFC action almost every month, there isn't the same push to fill the venue for every show because they'll be back again in a month or two. Television numbers are always going to be great in the populous nation, but box office returns are still a consideration, and so too are domestic returns. As well received as most of these events have been in Brazil, they've traditionally fallen flat with the North American audience, and it will be interesting to see what Saturday's pay-per-view numbers show. While even some of the fighters that are relative unknowns to North American audiences are solid draws in Brazil, the plethora of events available to fans makes passing on a fight card containing more unrecognizable names far easier, especially when you're being asked to dig into your wallet in order to see the few names you do know compete. A star-studded pay-per-view brimming with big name Brazilian talent would surely do well, but when the line-up isn't enough to get the usually voracious local fans to fill the venue, it might be a sign that it's time to scale back the number of shows being held in Brazil each year. More Jose Aldo As much as the main event didn't turn into the slobber-knocker many expected, it was nonetheless an impressive performance from the featherweight champion, and the UFC should cross their fingers that Aldo isn't sidelined for too long, as he has serious star potential and needs to be showcased more moving forward. Aldo's win over "The Korean Zombie" Chan Sung Jung gets dragged down by the funk left behind by the co-main event of the evening, and the unfortunate chain of events that transpired once the two 145-pound competitors hit the cage. The champion broke his foot on the first leg kick he through, forcing him to change his game plan on the fly, while what was shaping up to be an intriguing final 10 minutes of the bout only lasted two minutes, as Jung dislocated his shoulder while throwing a punch early in the fourth round. Nevertheless, Aldo still looked sharp, despite perhaps his greatest weapon being rendered useless. He snapped out jabs that stopped Jung in his tracks, and showed off the wrestling skills that many fans didn't know he had tucked away in his back pocket. The featherweight champion is the kind of dynamic talent that has the potential to be a major hit with audiences if he's showcased correctly. His brand of technique and power would play really well on FOX, and for the most part, the featherweights always deliver, so there would be fewer concerns about a main event clunker on network television if you paired the 145-pound champion with say Ricardo Lamas on the December FOX event. Aldo is a star in his native Brazil, and a favorite of hardcore fight fans. It's time to introduce the exciting Brazilian champion to a wider audience. Go all-in on Brian Stann It'd be easy to dislike Brian Stann if he wasn't one of the most genuinely likeable human beings in the business. He's just so good at everything he does, and makes it look so easy. The recently retired UFC middleweight made the seamless transition into the color commentary and post-fight interviewer role Saturday night at UFC 163, filling in for Joe Rogan, and doing an outstanding job in the process. Stann has a great delivery, and hits the right balance between detailed analysis and keeping it easy enough to understand that casual fans aren't going to tune him out as he talks about omoplatas, over/under control, and Upa sweeps. Though it was his first time on the call, he performed like a seasoned pro, drawing rave reviews from everyone on Twitter, leading many to suggest a return to a three-man booth, which the UFC used sporadically in the past with former champion Randy Couture joining Rogan and Mike Goldberg. However they choose to make it work, the UFC needs to make sure to continue using Stann in this role - and any role, really - going forward. He's a natural, and a pleasure to listen to during the fights.
Original Story:
http://msn.foxsports.com/ufc/story/th...
THE BACKYARD
BEST OF MAXIM
RELATED ARTICLES
Well, it appears "The Korean Zombie" Chan Sung Jung may not be the only one to leave UFC 163's main event with an injury. According to featherweight king Jose Aldo (pictured), he might have fractured his foot after unleashing his very first kick in the opening round. "When the fight started, the first time I kicked him, he put his knee out. I don't know if I broke my foot...
  It seemed like something was definitely up when Jose Aldo seemed unwilling to bomb the Zombie's front leg with his signature leg kicks.  Well, what we thought could of happened, did happen. "He broke his foot two minutes into the fight," Andre Pederneiras, Jose Aldo's head coach, told MMAFighting.com on Sunday. "The first kick he threw landed on (Jung's) knee"...
UFC featherweight king Jose Aldo is nearly a 9-to-1 odds-on favorite to steamroll "The Korean Zombie" Chan Sung Jung tonight. Given that UFC 163's featured attraction is pretty much a lock, how's the co-main event looking? Yeah, about that… The betting line for Lyoto Machida (pictured) and Phil Davis isn't nearly as lopsided as Aldo vs. Zombie, but it's still pretty...
The featherweight title is on the line as the champ, Jose Aldo will face a new and exciting challenge in The Korean Zombie tonight at UFC 163 . This one is sure to be a thriller. All the fighters on the card are making their final preparations before they step in the Octagon this evening. Now, let's see what the pro's are saying. Btw thank you for making me the only non...
The UFC returned to Rio de Janeiro on Saturday night with a fun fight card that featured an array of local fighters as well as a title fight between featherweight champ Jose Aldo and title challenger Chan Sung Jung. The card was mostly filled with quick stoppages as well as several surprising upsets. Check out the full results below: Main Bouts (10:00 PM EST) Jose Aldo defeated Chan...
Now that "UFC 163: Aldo vs. Korean Zombie" is officially in the books, make sure to stream tonight's post-fight press conference live right here on 5thRound.com. The presser is scheduled to start at approximately 1AM ET/10PM PT. In addition to UFC president Dana White (pictured), Jose Aldo, "The Korean Zombie" Chan Sung Jung, Lyoto Machida, Phil Davis and the card's other...
"UFC 163: Aldo vs. Korean Zombie" will be jumping off Saturday inside HSBC Arena in Rio de Janeiro, Brazil. Facebook kicks off tonight's festivities by streaming a trio of preliminary bouts at approximately 6:30PM ET/3:30PM PT. Fans simply have to "Like" the UFC's Facebook page in order to watch the scraps live. FX will then broadcast the remaining four prelims starting...
Jose Aldo retained his UFC Featherweight Title after 'The Korean Zombie' suffered a brutal injury that led to his TKO in the 4th round. In the co-main event, Phil Davis took out Lyoto Machida in a highly controversial decision. Main Card: Jose Aldo vs. Chan Sung-Jung Round 1: Some light striking to start from both guys as Jung is looking to stand with Aldo. Aldo is...
UFC 163 takes place tonight from the HSBC Arena in Rio de Janeiro, Brazil. The main event will feature UFC featherweight champion Jose Aldo defending his title against Chan Sung Jung. Also, the co-main event will feature former UFC light heavyweight champion Lyoto Machida squaring off with Phil Davis. Check out the full episode of the show, "Countdown to UFC 163″, as the show...
Thanks to MMAfighting.com for the video. X-Ray proves that Jose Aldo broke his foot at UFC 163 Did the judges get it right with Davis vs Machida… It's man vs machine
  Congratulations to Jason Poirier who won our UFC 163 Pick 'Em Contest.  Our next Pick 'Em Contest will be for UFC on Fox Sports 1: Shogun vs Sonnen on Aug 17th  Thanks for playing! Consensus Picks Jose Aldo - 87% Lyoto Machida - 84% Cezar Ferreira - 78% Tom Watson - 51% John Lineker...
MMA News

Delivered to your inbox

You'll also receive Yardbarker's daily Top 10, featuring the best sports stories from around the web. Customize your newsletter to get articles on your favorite sports and teams. And the best part? It's free!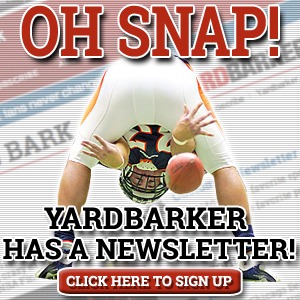 Latest Rumors
The Backyard

Today's Best Stuff

For Bloggers

Join the Yardbarker Network for more promotion, traffic, and money.

Company Info

Help

What is Yardbarker?

Yardbarker is the largest network of sports blogs and pro athlete blogs on the web. This site is the hub of the Yardbarker Network, where our editors and algorithms curate the best sports content from our network and beyond.