It's a simple question that has a complicated answer: Is Jon Jones the world's No. 1 light heavyweight? That's the topic we covered in MMAjunkie Radio's latest daily debate feature. It was close, but in a poll of MMAjunkie readers and MMAjunkie Radio listeners, a slim majority – 52 percent – believes Jones shouldn't be considered the top 205-pounder (via Twitter): Jones (22-1 MMA...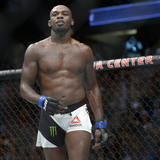 Jon Jones just wants to plead his case. But now he's officially got a date."The former UFC light heavyweight champion will go before the California State Athletic Commission in Anaheim on Feb. 27 for a hearing regarding his positive steroid test taken a day prior to his rematch with Daniel Cormier at UFC 214 in July, according to the CSAC's official agenda."And here's why."Jones...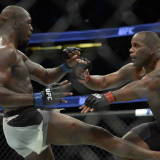 Yesterday, news broke that former UFC champion Jon Jones had passed a polygraph test. But it doesn't stop there. In fact, said test was an attempt to prove that Jones did not knowingly take a steroid ahead of UFC 214. That's when he would square off against Daniel Cormier, of course.So on Thursday, when DC was asked about it, he wasted no time in shutting that all down."Jon Jones...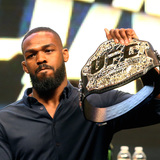 Jon Jones may be facing a lengthy suspension for failing a drug test but he insists he has not used steroids and seemed quite serious about it.After defeating Daniel Cormier at UFC 214 to regain the light heavyweight belt, news broke that Jones tested positive for the steroid Turinabol after his weigh-in the day the day before the fight. Despite the test results, Jones says he would...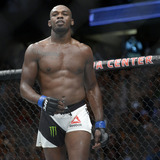 Jon Jones has once again been stripped of a UFC championship belt due to a positive drug test, and most of us are stunned he could be that careless. Fellow MMA fighter Frank Lester, who is teammates with Jones and trains with him, refuses to believe Jones is guilty.Lester wrote on Facebook Tuesday night that he believes Jones' positive steroid test is a "straight set up." He insists...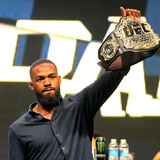 A steroids-related tweet sent by Jon Jones prior to UFC 214 has gone viral following the UFC star's failed drug test.On Tuesday, news emerged that a sample taken from Jones prior to his fight against Daniel Cormier during last month's UFC event tested positive for the steroid Turinabol. That makes a tweet Jones sent on July 21 incredibly ironic.Leading up to the fight, Jones posted...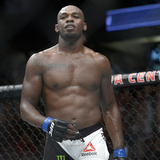 The hits keep on coming for Jon Jones.Less than a month after defeating Daniel Cormier at UFC 214, Jones tested positive for the steroid Turinabol, TMZ Sports reports. They say Jones has been stripped of his title, which will go back to Cormier, though Dana White says the fighter hasn't formally been stripped yet.Jones is also facing a four-year ban for his second positive test.This...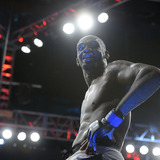 Jon "Bones" Jones knocked out Daniel Cormier in the third round of Saturday night's fight at UFC 214, accomplishing that feat with a brutal kick to the head, a left cross and a flurry of elbows.Jones regained the title belt he once held — for the UFC's light heavyweight division — and was classy in victory, giving Cormier credit for being the previous champion and holding the belt...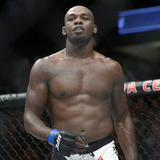 Jon "Bones" Jones is, once again, the UFC light heavyweight champion, after recapturing the belt he once held via defeating Daniel Cormier by knockout at UFC 214.Jones improved to 2-0 lifetime against Cormier — his rival — dominating the third round in a fight that was close during the first two stanzas.Bones stuck to a solid gameplan that included a lot of kicks throughout — most...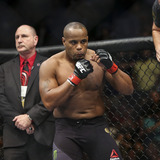 Daniel Cormier's hated rival, former champion Jon Jones, couldn't resist the opportunity to rip the light heavyweight champion following his controversial weigh-in for UFC 210 on Friday.Cormier, who is defending his title on Saturday against Anthony Johnson in Buffalo, New York, initially weighed 1.2 pounds over the allowable limit the first time he stepped on the scale, but made...
MORE STORIES >>
MMA News

Delivered to your inbox

You'll also receive Yardbarker's daily Top 10, featuring the best sports stories from around the web. Customize your newsletter to get articles on your favorite sports and teams. And the best part? It's free!