Found October 28, 2012 on Start 'N' Park Blog:
PLAYERS:
Denny Hamlin
,
Kyle Busch
,
Matt Crafton
,
Timothy Peters
,
Kevin Harvick
,
Todd Bodine
,
David Starr
,
Peyton Sellers
,
Miguel Paludo
,
James Buescher
,
Nelson Piquet
,
Joey Coulter
,
Scott Riggs
,
Parker Kligerman
,
Johnny Sauter
,
Josh Richards
,
Justin Lofton
,
Ryan Sieg
,
Bryan Silas
,
Norm Benning
,
Ron Hornaday
,
Cale Gale
,
Chris Fontaine
,
Tim George Jr.
,
John Wes Townley
,
Ron Hornaday Jr.
A classic day at Martinsville filled with beating and banging sent Denny Hamlin to victory lane. Hamlin began the race in the back of the field and he made his way up to the front by the end of the race. Hamlin won this race last season and he came back this season to win his second straight grandfather clock. Hamlin was driving the No.51 truck for Kyle Busch Motorsports and Hamlin got his boss, Kyle Busch, his first truck victory of the season. Hamlin edged out Matt Crafton on the final restart for the victory. Championship contender Timothy Peters started the race on the pole and he led the first sixty laps before Kevin Harvick passed him. The first caution of the day came out on lap nineteen for Todd Bodine who slapped the wall coming off of turn four. The second yellow-flag of the race came out on lap 28 for Jeff Agnew who spun in turns one and two after David Starr got into the back of Agnew heading into turn one. The third yellow flag of the afternoon waved on lap 94 for Tim George Jr who got into the turn two wall after cutting down a tire. The halfway point in the race approached quickly and Harvick led followed by Crafton, Piquet Jr, Hornaday Jr and Peters. Major championship implications arose with fifty laps to go when point's leader Ty Dillon cut down a tire and hit the turn two wall. Dillon's crew went to work under the caution to fix the No.3 truck but Dillon was five laps down when he returned to the track. Matt Crafton took his first lead in the race with 39 laps to go when he got around Kevin Harvick. Just two laps later the caution flew for Clay Greenfield and Jason White. Greenfield got loose going into turn one and spun up the track and White reacted to the spin ahead by slamming on the brakes heading into turn one and then White spun around as well. The fifth caution of the afternoon came out when Peyton Sellers spun in turns one and two after Todd Bodine got into the back of Seller's truck. The final yellow flag of the day came out with 16 laps to go for Miguel Paludo who spun in turn one after he over drove the corner and then he tried to save his truck which spun him around. One of the dominant trucks of the day was Kevin Harvick and after the beating and banging of the last few laps, Harvick cut a tire down and had to pit. That pit stop eliminated Harvick's shot at victory. The final exchange of the lead took place with six laps to go when Denny Hamlin booted Matt Crafton out of the way. Hamlin would then pull away from the rest of the field and cross the finish line first. Hamlin didn't have the dominant truck of the day but he drove up through the field and crossed the finish line first. This is Hamlin's first truck win of the season. Hamlin is one of the best Martinsville racers and he continues to prove that on the race track. James Buescher brought his truck home sixth and took over the points lead. With Ty Dillon's terrible finish of 28th, Buescher took advantage of his competitor's misfortune and Buescher built a twenty-one point lead over Dillon. At one point in the race Buescher was a lap down and in 28th, somehow Buescher managed to finish sixth and he said after the race that he and his team "Can't give up." Timothy Peters finished seventh and slightly closed the point's gap but he still remains twenty-five points behind Buescher with three races left in the season. Peters and Ty Dillon are going to need wins if they want to compete for the championship with Buescher. With three races left in the 2012 season, all trucks are on high-alert to get back to victory lane. James Buescher now is in a defensive mode to keep his points lead for the final three races. Anything can happen over the next three races. Only way to find out is to tune into next Friday nights race in Texas. Results: Fin St # Driver Sponsor Car Laps Money Status Led Points 1 5 51 Denny Hamlin Toyota Toyota 200 $32,000 Running 6 0 2 4 30 Nelson Piquet Jr Qualcomm-Bell Helmets Chevrolet 200 $26,840 Running 0 42 3 15 22 Joey Coulter RCR / Darrell Gwynn Foundation Chevrolet 200 $16,485 Running 0 41 4 7 88 Matt Crafton Zecol / Menards Toyota 200 $13,400 Running 33 41 5 23 92 Scott Riggs FleetHQ.com/BTS Tire & Auto   Service / QMI Chevrolet 200 $9,650 Running 0 0 6 10 31 James Buescher Great Clips Chevrolet 200 $10,450 Running 0 38 7 1 17 Timothy Peters Toyota-StrutMasters.com Toyota 200 $12,600 Running 59 38 8 11 29 Ryan Blaney Draw-Tite/MOPAR RAM 200 $10,250 Running 0 36 9 13 7 Parker Kligerman Toyota-Camp Horsin' Around Toyota 200 $10,200 Running 0 35 10 3 18 Brian Scott Shore Lodge Toyota 200 $9,175 Running 0 0 11 21 8 Max Gresham Made in U.S.A. brand Chevrolet 200 $8,850 Running 0 33 12 2 2 Kevin Harvick Tide Chevrolet 200 $7,725 Running 101 0 13 27 23 Jason White Grime Boss Ford 200 $9,925 Running 0 31 14 8 13 Johnny Sauter Seal Master / Curb Records Toyota 200 $10,875 Running 1 31 15 20 32 Miguel Paludo Duroline Chevrolet 200 $10,850 Running 0 29 16 19 81 David Starr Zachry Toyota 200 $9,700 Running 0 28 17 24 5 Josh Richards BulletLiners.com Ford 200 $7,400 Running 0 0 18 26 9 John Wes Townley Romney-Ryan Toyota 200 $9,600 Running 0 26 19 14 6 Justin Lofton Lofton Cattle Chevrolet 200 $9,550 Running 0 25 20 36 60 Peyton Sellers St. Lawrence Radiology /N Fab Chevrolet 199 $7,875 Running 0 24 21 9 7 Jeff Agnew Mark 4 Suzuki Chevrolet 199 $9,475 Running 0 23 22 12 11 Todd Bodine Toyota Care Toyota 198 $9,450 Running 0 22 23 31 8 Ross Chastain JDI Racing Toyota 198 $9,425 Running 0 21 24 29 75 Caleb Holman Food Country USA / Sunset Farm   Foods Chevrolet 198 $7,150 Running 0 20 25 30 68 Clay Greenfield Star Road-Guard RAM 198 $7,250 Running 0 19 26 28 39 Ryan Sieg Pull-A-Part, LLC Chevrolet 197 $9,325 Running 0 18 27 33 93 Tim George Jr Applebee's Chevrolet 197 $9,250 Running 0 17 28 6 3 Ty Dillon Bass Pro Shops – Tracker Boats Chevrolet 194 $7,975 Running 0 16 29 32 99 Bryan Silas Rockingham Speedway Ford 193 $7,925 Running 0 15 30 25 2 Tyler Young Randco Industries Chevrolet 189 $7,400 Running 0 14 31 35 57 Norm Benning Norm Benning Racing Chevrolet 188 $6,450 Running 0 13 32 17 27 Ryan Truex The Classic at The Rock Chevrolet 158 $6,425 Transmission 0 0 33 16 9 Ron Hornaday Jr AM-FMEnergy.com/Armour/AKLInsurance Chevrolet 136 $6,400 Oil Pump 0 11 34 18 35 Matt Merrell Win-Tron Racing-Merrell Lease   Service Chevrolet 35 $6,350 Transmission 0 10 35 22 33 Cale Gale Rheem Chasing The Cure Chevrolet 7 $6,325 Transmission 0 9 36 34 84 Chris Fontaine Glenden Enterprises Chevrolet 5 $6,292 Clutch 0 8
Original Story:
http://startnparkblog.com/?p=13559&ut...
THE BACKYARD
BEST OF MAXIM
RELATED ARTICLES
Denny Hamlin didn't receive the homecoming he had hoped for at Martinsville Speedway on Sunday. The Virginia native entered the weekend third in the NASCAR Sprint Cup standings, 20 points behind then-leader Brad Keselowski. However, although he fought back from several setbacks in the race, Hamlin couldn't overcome electrical issues. "It's going (expletive) haywire...
Denny Hamlin's team worked feverishly to get the No. 11 car back on track, after electrical issues sent them to the garage Sunday at Martinsville. Photo Credit: Rainier Ehrhardt/Getty Images for NASCAR By: Toby Christie – Follow on Twitter @Tobalical And then there were two. Just when it was looking like a three man race for the championship between Jimmie Johnson, Brad Keselowski...
The drivers are at Martinsville for the Tums Fast Relief 500 today for the seventh NASCAR Sprint Cup Series Chase race. Six-time Martinsville race winner, Jimmie Johnson is on the pole, his speed of 927.598 edged out Brian Vickers for the top spot, who is making his last start of 2012 season, in the #55 Toyota for Michael Waltrip Racing.  Johnson has finished in the top ten in 18...
Denny Hamlin showed just why he is a master of Martinsville Speedway Saturday. Making a rare appearance in the NASCAR Camping World Truck Series, Hamlin started from the rear after missing the drivers' meeting because of a conflict with Sprint Cup practice, then immediately began to work his way through traffic. He bumped and banged his way to the front, finally taking the lead...
After this weekend's race at Martinsville Speedway and looking forward, I feel like we're down to three, maybe three-and-a-half men, who have a shot at the championship. Denny Hamlin and his group took such a hit after the mechanical failure at Martinsville that being able to recover from the amount of points they lost in Sunday's race is going to be next to impossible...
Denny Hamlin spoke to the media after winning Saturday's Kroger 200 from the Martinsville Speedway. It was his second career NASCAR Camping World Truck Series win following up his win in this race one year ago. It was the first win of the season for Kyle Busch Motorsports as well. Video courtesy of the NASCAR Media Group.
If you had to pick any driver to come from the back of the field during a 200-lap race at Martinsville (Va.) Speedway, the discussion wouldn't go much further than the name Denny Hamlin. After rain halted NASCAR Camping World Truck Series qualifying twice and the session ended just prior to the start of Sprint Cup Series practice, Hamlin – who is still in the heat of the Chase...
To Denny Hamlin, it was standard operating procedure at Martinsville Speedway. To Matt Crafton, it was an unjustified bulldozer move. Regardless of the point of view, Hamlin won Saturday's Kroger 200 with an aggressive pass after a restart with eight laps left and showed no regret in claiming his second victory at the 0.526-mile track and his second win in 15 career Camping World...
photo credit:  getty images DENNY HAMLIN - WINNER #11 FedEx Express Toyota   Season-to-Date Driver Rating: 102.6   2012 Rundown   Five wins, 13 top fives, 16 top 10s; three poles   Average finish of 11.9   Led 22 races for 1,168 laps   Martinsville Speedway Outlook:   Four wins, nine top fives, 12 top 10s; two poles   Average finish of 6.4 in 14 races   Average Running...
Denny Hamlin led the way with a lap of 19.616 seconds in the final practice for the Kroger 200 from Martinsville. Rounding out the top five was Ryan Blaney, Matt Crafton, Johnny Sauter, and Kevin Harvick. Pos # Driver Team Time Behind 1 51 Denny Hamlin TOYOTA Toyota 19.616 Leader 2 29 Ryan Blaney DrawTite / MOPAR RAM 19.680 -0.064 3 88 Matt Crafton ZECOL / Menards...
NASCAR News

Delivered to your inbox

You'll also receive Yardbarker's daily Top 10, featuring the best sports stories from around the web. Customize your newsletter to get articles on your favorite sports and teams. And the best part? It's free!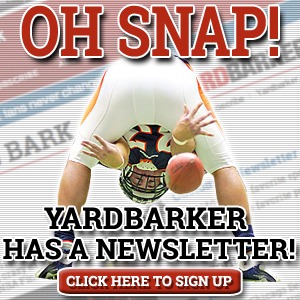 Latest Rumors
The Backyard

Today's Best Stuff

For Bloggers

Join the Yardbarker Network for more promotion, traffic, and money.

Company Info

Help

What is Yardbarker?

Yardbarker is the largest network of sports blogs and pro athlete blogs on the web. This site is the hub of the Yardbarker Network, where our editors and algorithms curate the best sports content from our network and beyond.