Found May 13, 2013 on Fox Sports:
PLAYERS:
Kyle Busch
,
Matt Kenseth
,
Denny Hamlin
,
Kevin Harvick
,
Richard Childress
,
Joey Logano
,
Brad Keselowski
,
Jeff Gordon
,
Ryan Newman
,
Jamie McMurray
,
Kurt Busch
Darlington Raceway played host to the NASCAR Sprint Cup series Saturday evening, an event that almost every driver loves. While the track's pavement is a lot smoother than it used to be, the racing is still very tough and takes skill and plenty of bravery to run as close to the wall as possible in what some consider a two-lane groove. Joe Gibbs Racing's Kyle Busch leapt out to the early lead and commanded from the front. Like past years, the first half of the race was run relatively free of incident, creating the necessity for green-flag pit stops, putting a number of drivers down a lap early. As the miles wore on, the Gibbs teammates ran 1-2-3 at the head of the field, with the Hendrick Motorsports teammates giving chase. Busch's car gave up its handling late, enabling a string of cars to pass, one of which was Matt Kenseth who held on to win his first Bojangles' Southern 500. On deck are two exciting weeks at Charlotte Motor Speedway. The Sprint All-Star Race is this weekend, with the longest race on the calendar, the Coca-Cola 600, following one week later. Sweeps of the two weekends aren't unheard of, and a good run this week could signal a strong chance of success in the Memorial Day weekend classic. Much like Darlington, Charlotte is a track where the veterans tend to do well, and those drivers populate this week's ratings. UPGRADE Matt Kenseth - Kenseth lurks through the opening stages of many races, honing his car setup and working to stay in touch. When the time is right, he pounces. That is exactly what happened Saturday night in Darlington. Kenseth stayed in touch with the leaders all night, and when teammate Busch started to lose his edge, Kenseth was there to take command. The rate at which this driver has settled into his new surroundings is astounding, and we could be looking at this season's champion. Kenseth's win and three top-10 finishes push his average Charlotte finish to 9.0 in the last five races. Those results, coupled with his current momentum make Kenseth a top choice almost every week, and definitely at Charlotte. Denny Hamlin - The driver with the best recent record at Charlotte Motor Speedway is Hamlin. His three top-5s and five top-10s in the last five races there give him a 5.4 average finish. Saturday night he completed the first full race since cracking a vertebra at Auto Club Speedway. His effort was nothing short of remarkable, and if he can do 500 miles at Darlington, rest assured he can do the full 600 miles in two weeks at Charlotte. This driver thrives in adversity, and he has experienced enough of it so far this season. Joe Gibbs Racing is on top of the world, and Hamlin will be gunning for his slice of the pie. Kyle Busch - Rounding out a Joe Gibbs Racing top three in the Upgrade column is Busch. The No. 18 dominated Saturday night's Southern 500, but lost ground as the laps wound down and his car's handling went the wrong direction. Busch started pushing, a tight condition, late in Saturday's running, which caused him to lose time to chasing teammates Kenseth and Hamlin. After last week's domination came up short, the upcoming events at Charlotte Motor Speedway will be ripe for Busch to sink his teeth into. His average finish from the last five Charlotte races is 8.8, with four top-5 finishes. Busch and all of his Joe Gibbs Racing teammates make excellent fantasy selections this week. Kevin Harvick - Harvick's fifth-place finish Saturday at Darlington pushed him two spots higher in the point standings and into the top-10 drivers battling to secure a spot in the Chase. His win two weeks ago didn't help him any at Talladega Superspeedway, but it would appear as though the No. 29 has rebounded just fine. The Californian claims an average finish of 7.8 in the last five Charlotte races, which includes a win and four top-10 finishes. Harvick is poised for a solid 2013 - his last for Richard Childress Racing - and continues to give his best each and every week. At Charlotte, he is usually a driver to keep a close eye on, and fantasy owners should look to him for reliable points in the weeks ahead. Joey Logano - NASCAR's reduction of the penalties against Penske Racing will help Logano by allowing critical crewmembers to work on the car instead of serving longer suspensions, but not this week. Couple that boost with Logano's Charlotte 10.8 finish average in the last five races and you have a driver who could put up a top finish. He struggled a bit in the Southern 500, a track where he hasn't been one of the top drivers, and finished 22nd. The slip was Logano's first race without suspended Crew Chief Todd Gordon. That could affect him at Charlotte, but he will have the All-Star race weekend to get on the same page. If Logano can race well this week, odds are strong he'll doo the same in the Coca-Cola 600. DOWNGRADE Brad Keselowski - Keselowski suffered quite a bit last week at Darlington Raceway. He finished the Southern 500 in 32nd position after enduring a loose wheel and plenty of other issues. The trouble put Keselowski down early, from which he was never able to recover. He, like teammate Logano, is without his crew chief until the series leaves Charlotte in two weeks. While he is a driver who can easily overcome adversity, he is on a downswing in form. It has been three races since the No. 2 car scored a top-10 finish, and Keselowski is slipping down the points table as a result. Rest assured that Keselowski will right his ship at some point, but until he does it might be best to avoid selecting him. Jeff Gordon - While you can generally feel safe selecting Gordon almost any week of the season, Charlotte is a circuit where you should give that reflex some pause. His average finish in the last five races there is 17.8, including just one lead-lap finish. Despite having five wins at the track throughout his career, Gordon has found the going more difficult lately, and those wins were a while ago. He raced home to a third-place finish Saturday in Darlington, his second top-5 of the season. He stands on the cusp of being in the Chase points positions and will be working hard to make sure he finds his way in. While Gordon isn't the worst selection this week, he may not be in line for another top-5. Ryan Newman - Having led six laps in the last five Charlotte events, Newman hasn't been able to do much in the finish department. His average result from the last five races is 22.2 with just one top-10. Making those results even more disappointing is the fact that Newman didn't record a DNF in that time either. He scored his fifth top-10 of the season last week in Darlington, ending his run of three races without a top finish. He claims just one top-5 this season and has endured some disappointing luck, keeping him out of the top points runners. Newman and Stewart-HAAS Racing are working hard, but haven't fully rounded the corner to top finishes. All of that makes Newman a less than optimal play this week. Jamie McMurray - Despite owning a Charlotte win, McMurray's last five races at the track have only earned him a 20.6 average finish. In fact, that win was the only effort in that span that he managed to finish on the lead lap. McMurray can win the big races, and has proven so; however, he struggled at Darlington and could face more challenges this week. His 16th-place finish in the Southern 500 was his first top-20 finish since the STP 400 at Kansas Speedway. While teammate Juan Pablo Montoya has shown some momentum in the last few weeks, McMurray hasn't matched his pace. This team is still working to make improvements. Fantasy owners should still wait to see some results. Kurt Busch - Busch started Saturday night's Southern 500 strongly. He ran up front for many of the early miles, but then the wheels came off the wagon. Busch struggled with handling, and then found himself tumbling down the order as he and the team worked to get back on pace. Ultimately, he battled back for a top-15 finish but probably thinks he could have achieved even more. Last week's finish, his second consecutive outside the top 10, and scoring just two lead-lap finishes in his last five Charlotte races knock Busch down a few pegs this week. His average finish in that span is 19.0, including a top-10 finish, but past statistics don't make Busch a favorite in Charlotte. Follow @cjradune on Twitter. Radune was named the 2012 Racing Writer of the Year by the Fantasy Sports Writers Association. Get a FREE RotoWire 10-day trial (no credit card required) at RotoWire.com
Original Story:
http://msn.foxsports.com/fantasy_raci...
THE BACKYARD
BEST OF MAXIM
RELATED ARTICLES
Despite dominating most of the night, Kyle Busch comes home sixth at Darlington…
The feud brewing between Kasey Kahne and Kyle Busch came to a head at Darlington Raceway on Saturday night. What started in the Daytona 500 and continued last week at Talladega Superspeedway escalated on the penultimate restart in the NASCAR Sprint Cup Southern 500. That's when Kahne got a run on Busch and battled him for the lead down the straightaway. When the drivers entered...
You know, a few weeks ago at Talladega, I was in the garage area and did an interview with Kyle Busch. It was following the incident between him and Kasey Kahne. Sometime later, I also got to talk to Kasey about his reaction. When I was with Kyle, I could definitely see some remorse and actual frustration with himself over what had happened. We all know that Kyle is an aggressive...
Darlington Raceway played host to the NASCAR Sprint Cup series Saturday evening, an event that almost every driver loves. While the track's pavement is a lot smoother than it used to be, the racing is still very tough and takes skill and plenty of bravery to run as close to the wall as possible in what some consider a two-lane groove. Joe Gibbs Racing's Kyle Busch leapt...
Joe Gibbs Racing celebrated in Victory Lane on Saturday night at Darlington Raceway - but it wasn't with the Toyota that dominated the NASCAR Sprint Cup Southern 500. After leading 265 laps, Kyle Busch cut a tire in the closing laps and was forced to nurse the No. 18 car to the end. That allowed Matt Kenseth to capitalize on his teammate's misfortune and take the race win...
It was like baseball, Kasey Kahne gave Kyle Busch two free passes. Then came the third strike and he's out. It started out at Daytona where the two drivers made contact and both were able to chalk it up as restrictor plate racing. Then there was two races ago, when Busch got into Kahne again to trigger a big wreck. Busch talked to Kahne, manned up and they were all good. Then the...
Matt Kenseth. Kyle Busch. Kurt Busch. Kasey Kahne. See why everyone is talking about their Darlington runs.
Kasey Kahne and Kyle Busch tangled while battling for the lead late in the Bojangles' Southern 500...
Camry driver Kyle Busch (first) captured the checkered flag in Friday night's NASCAR Nationwide Series (NNS) race at Darlington Raceway. The win marked the fifth victory for Busch in only eight starts in the first nine races and the 56th NNS win of his career. He also won races at Phoenix, Bristol, California and Texas earlier this year. The Las Vegas-native started from the...
GAFFNEY, S.C. – Mike Wallace drove the No. 01 Mac's Pride Chevy to a 25th place finish Friday, May 10th at Darlington Raceway. The homecoming weekend for JD Motorsports started on Friday morning as the team went through practice and qualifying for the race on Friday night. The veteran Wallace finished the lone practice session 25th, and backed it up by qualifying 25th for the...
Photo Credit: NASCAR.com The VFW Sport Clips Help a Hero 200 from Darlington Raceway lap by lap breakdown. Pre-Race Facts: 12 drivers who have never raced at Darlington Joe Gibbs Racing is starting 1-2-3-4 Kyle Busch is starting on Pole Lap-By-Lap: Lap 1: Green flag. Kyle Busch on Pole Lap 23: Caution. Contact between No6 of Bayne and No24 of Silas (Leader Busch) Lap 28 restart...
NASCAR News

Delivered to your inbox

You'll also receive Yardbarker's daily Top 10, featuring the best sports stories from around the web. Customize your newsletter to get articles on your favorite sports and teams. And the best part? It's free!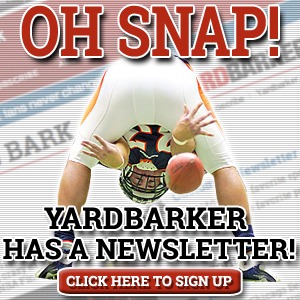 Latest Rumors
The Backyard

Today's Best Stuff

For Bloggers

Join the Yardbarker Network for more promotion, traffic, and money.

Company Info

Help

What is Yardbarker?

Yardbarker is the largest network of sports blogs and pro athlete blogs on the web. This site is the hub of the Yardbarker Network, where our editors and algorithms curate the best sports content from our network and beyond.