Found January 12, 2012 on Chasing 23:
The Toronto Raptors never had a shot. Located in a tax-heavy country, and in a city which, despite its cosmopolitan/multicultural qualities (it's one of the most diverse cities in the world) and big-market advantages (it's the 5th largest city in North America), likely inspires little enthusiasm among most American-born players, the franchise was seemingly preordained to an unstable and hopeless existence. Tracy McGrady's departure for Orlando in the summer of 2000; Vince Carter's incessant whining and sulking, and eventual (forced) trade to New Jersey in 2004; and, finally, Chris Bosh's opting for Miami's greener pastures in 2010; all seem to confirm the notion that Toronto is merely a layover for star players who'll inevitably take their talents to more familiar (and less costly) environs.
Which really is too bad. Despite being regarded in some quarters as a joke (for reasons enumerated above), the Raptors have earned the loyalty and favor of a rabidly passionate fanbase, no small feat in a nation as decidedly hockey-obsessed as Canada. Even in their all-too-frequent lean years, they've managed to maintain a relatively high attendance rate. Plus, there's this.
What's more, the Raptors have, for all their failures, been one of the league's most consistently daring (and interesting) franchises, particularly since Bryan Colangelo was brought on-board in the middle of the 2006 season. Indeed, the past six years have witnessed an unusual experiment of sorts, one involving the construction of a team bearing more of a resemblance to a European soccer club than a typical NBA squad. From explicitly drafting, signing, and trading for as many international players (Bargnani, Calderon,Turkoglu, Barbosa, Garbajosa, Kleiza, Valanciunas, etc.) as possible, to flirting with the idea of being the first team in league history to hire a foreign coach (Ettore Messina), the Raptors under Colangelo have habitually skirted conventional team-building methods (which, in any case, would've guaranteed failure, had they been adopted) in order to overcome the very-real obstacles faced by any franchise residing north of the border.
This "mad-scientist" mindset has been a hallmark of Colangelo's career, most prominently during his tenure with the unconventional team of the 2000′s, the Seven Seconds or Less Suns. Hiring Mike D'Antoni, and allowing him to implement an up-tempo offensive system, not only reversed that franchise's fortunes and transformed Steve Nash's career historically, but also bucked years of league-wide offensive trends and inaugurated a new and (refreshingly) exciting era in NBA history. Considering how stagnant and staid the game had become by the summer of 2004, this was quite an impressive and revolutionary achievement, notwithstanding the team's inability to win a title during (as well as following) Colangelo's tenure as the team's G.M.
But whereas those Suns teams have earned the retrospective adoration of fans and inspired innumerable "what-if" scenarios (most notably in Bill Simmons' book), Colangelo's Raptors have received comparatively little appreciation. His failure to surround Chris Bosh with an adequate supporting cast and, consequently, compel him to stay in Toronto, will undoubtedly overshadow whatever minor triumphs he has or will ultimately engineer. Indeed, losing a player of Bosh's caliber (however flawed his game), coupled with the series of extremely questionable transactions which made it that much easier for him to leave (the Shawn Marion deal, the Jermaine O'Neal trade, the Turkoglu trade, etc. ), has consigned Colangelo to the league's "Terrible G.M." club in the eyes of many, not least of all Raptors fans themselves. Only a drastic reversal of the Raptors' fortunes will rescue his reputation, and that, unfortunately, seems highly unlikely.
Yet, despite these failures, Colangelo deserves some credit for pursuing his visionary ideas with little regard to popular opinion or historical precedent. For with very few exceptions (most notably the R.C. Buford-Gregg Popovich combo in San Antonio), rarely has a G.M. made as consistent an effort to plumb the world basketball scene for talent as Colangelo has over the last five or six seasons. And as is the case with most pioneers, whose rough, incomplete, and ungraceful achievements are often initially forgotten, ignored, or mocked, his trailblazing methods will eventually (inevitably) be adopted by other teams as the internationalization of the game continues apace (though this trend has seemingly leveled off as of late). That few will think of or credit him in the future, when what is now regarded as crazy or unorthodox is rational and commonplace, and when teams across the league are increasingly defined by their foreign players, coaches, and front-office personnel, should not obscure the very real contributions (however unrewarding or unsuccessful) he's made to the development of an entirely unique team-building model.
This is, of course, little consolation for Raptors fans, who are now forced to endure the consequences of their G.M.'s unfruitful plans. The team's poor start, coupled with its complete and utter lack of a legitimate superstar (sorry, Andrea), has cast a pall over a franchise that, not so long ago, seemed to have a bright and exciting future. And despite his contract extension, Colangelo should be more than a little wary in regards to his own future, not only with his current team, but within the league itself. Fortune doesn't always favor the bold, after all.
Then again, we live in a world in which David Kahn and Larry Bird still have jobs. So who the hell knows.
Original Story:
http://chasing23.com/toronto-raptors-...
THE BACKYARD
BEST OF MAXIM
RELATED ARTICLES
Down one point with about 23 seconds to play, Sonny Weems, currently of Zalgiris Kaunas and formerly of the Toronto Raptors, decided to take matters into his own hands.  Sonny was asked to inbound the ball on the deciding play, but he made sure he got it right back.  He then ran the clock down to about seven seconds, elected not to use a screen set by one of his teammates, and...
Toronto Raptors forward Andrea Bargnani left Wednesday's game against Sacramento due to a strained left calf. Bargnani had 10 points and 10 rebounds when he was hurt. The team said he will not return. The No. 1 overall pick in the 2006 draft, Bargnani entered Wednesday's game averaging a career-high 23.5 points. He has scored at least 20 points in eight of the first 10 games.
Toronto Raptors forward Andrea Bargnani will undergo an MRI on Thursday to determine the extent of a calf strain that forced him out of a loss to the Sacramento Kings a night earlier.Bargnani left Wednesday's game after suffering the injury in the second half. He shot just 2-for-13 for a season-low 10 points.The 7-footer has had a strong start to the season, averaging 22.3 points...
On Hardwood Paroxysm, James Herbert has a fascinating conversation with new Raptors coach Dwane Casey. Toronto had the 30th best defense in the NBA last year but is now 16th. No team has improved more, even though the Raptors made few personnel changes and had a short training camp. It's a tribute to the power of coaching, from a coach who has been passed over for job after...
The Sacramento Kings named Alex English as an assistant coach. English joins the staff of Keith Smart, who was named head coach earlier this month following the firing of Paul Westphal. A high-scoring forward during his playing days, English has spent the past seven seasons with the Toronto Raptors. An eight-time All-Star, English scored 25,613 points during his Hall of Fame career...
12 seconds left, game on the line. In whose hands do you want the ball? Definitely not Jamaal Magloire, who sealed a Pacers win by airballing his first free throw and bricking (but at least catching rim) on the second. [TSN] More »
Tonight's Kings game against the Toronto Raptors, including three keys to victory, and the games probable starters.
Danny Granger is not too concerned about his early season shooting woes. The Toronto Raptors might be more worried about DeMar DeRozan's sluggish start, especially if Andrea Bargnani is out for an extended period. Granger and the Indiana Pacers go for their second victory in Toronto this season Friday night when the Raptors look to get back on track before hitting the road...
Jan 13, 7:00 PM | Air Canada Centre Indiana Pacers vs Toronto Raptors Odds 7-3TEAM RECORD4-7 NBA betting interest will be piqued on Friday when the Pacers of Indiana hit the hard court against the Raptors of Toronto. This season the Raptors are 4-7 overall and 5-6 ATS against the number, while the Pacers are 7-3 and 6-4 ATS. As for the totals, Toronto is 3-8 on the OU...
Jan 11, 7:00 PM | Air Canada Centre Sacramento Kings vs Toronto Raptors Odds 3-7TEAM RECORD4-6 A key NBA battle sees the visiting Kings travelling to Toronto Wednesday to face the Raptors on Wednesday. Supporters of the Kings have seen them go 3-7 and 3-7 ATS so far this season, while the Raptors are at 4-6 and 5-5 ATS. In totals betting, the Raptors are 3-7, while the...
TORONTO (AP) Tyreke Evans scored a season-high 29 points, DeMarcus Cousins had 21 points and a career-high 19 rebounds and the Sacramento Kings snapped a seven-game losing streak in Toronto by beating the Raptors 98-91 Wednesday night. Isaiah Thomas scored 12 of his 20 points in the fourth quarter and Jimmer Fredette had 10 for the Kings, who had not win in Toronto since Feb. 22...
Raptors News

Delivered to your inbox

You'll also receive Yardbarker's daily Top 10, featuring the best sports stories from around the web. Customize your newsletter to get articles on your favorite sports and teams. And the best part? It's free!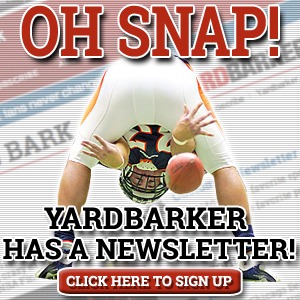 Latest Rumors
Best of Yardbarker

Today's Best Stuff

For Bloggers

Join the Yardbarker Network for more promotion, traffic, and money.

Company Info

Help

What is Yardbarker?

Yardbarker is the largest network of sports blogs and pro athlete blogs on the web. This site is the hub of the Yardbarker Network, where our editors and algorithms curate the best sports content from our network and beyond.