Found March 24, 2013 on Celtics Green ...a boston celtics blog.:
I was very surprised to see how few Grizzlies fans were posting on the boards.  Maybe some of the usual posters were at the game but given the fact that there were also plenty of Celtics fans at the game and how successful the Grizz have been,  you would think there would be more fans posting.  I had to laugh at the reaction to Tony's foul on the 3 at the end.  I recall so well having that reaction more than once when he was in Boston.  Enjoy today's comments... We will win by ten. Boston is reeling. We blew them out when we played against them in Boston. Grizz win! And back to the losing streak we go! What worries me about this game is that Boston having just dropped their last two games will come in here very determined not to lose so as not to move any closer to losing their 7th place seeding status in the East. Milwaukee is only two games behind them for that 7th seed in the West. I don't think Boston wants to have to play #1 seed Miami in the Eastern Conference play-offs. Grizz need to take care of business tonight. Put the throat on their necks and don't let up. Go Grizz! This Boston team has nothing in common with the team we saw January 2nd. Except for the Truth and Garnett. Avery Bradley is in effectJason Terry actually contributes nowJeff Green has emerged as the player they wanted. Jordan Crawford? He has Grizz killer written all over him. Garnett and Lee are out tonight for Boston. Gasol out for Memphis. Welcome to March's pre-season for the post-Season basketball. It's starting early this year. So many Celtic fans here. I knew I should have just sold these tickets for a marked up price. Don't feel well and now Gasoline is out? It's going to be a long night. Hornets ad Dallas put these guys away hope we can too. We need an old Zbo performance and the bench to play big. All this green makes me sick (Auto correct on my iPhone changed Gasol to gasoline. I like it and I won't correct it. Ha) I don't understand the Celtics fans At the game lots of Celtics fans. I don't get it… StubHub bandwagoners pure and simple. Lakers, Celtics, now Heat and Thunder too. Lots of bandwagoners out there. Bayless being Bayless. You have to stay composed. Should be a double technical there for sure. Bayless deserved the T but so did Crawford. They said we didn't know what Shavlik Randolph's skill set was. Being a big white guy from Duke, you know he's going to excel at flopping. Pierce was held scoreless b/c of the grindmaster himself. Tony Allen Terry doesn't shoot well as a Celtic. It sucks for Bass he has to play Center and that's not his position. These officials are struggling mightily. Not one side or anotherbut they're missing calls left and right. Paul Pierce is trying to be a one man show for the Celts. Bad place to be Got to watch Crawford. Would LOVE for them to just occasionally stick the figurative foot in the throat !!! Really don't like how these guys lose big leads. I would love to have seen some of the bench players get some time tonight. Oh wellI guess we should just hope for a winright? ARGH!!!!!!!!!!!!!!!!!!!!!!!!!!!! Cardiac kids Okay, we have two equally depleted and fatigued teams. What's causing the fade? I hate losing this lead to Jordan Crawford. He's such a punk. I know. He says he better than Michael Jordon How did we lose a 21 point lead? Say what TA? Foul, Really? NOOOOOOOOOOOOOOOOOOOOOOOOOOOOOOOO Tony TA does some really stupid stuff some times. This lack of execution WILL come back to bite us in the playoffs. Hey we need a bandwagoner to taunt Bayless every game. P***d him off and got him going as per post game interview. [Discuss on CG Forums!]
Original Story:
http://celticsgreen.blogspot.com/2013...
THE BACKYARD
BEST OF MAXIM
RELATED ARTICLES
Courtesy WEEI's Mike Petraglia: Before Monday's practice at the teams training facility, Boston Celtics captain Paul Pierce wins a wager with head coach Doc Rivers and makes the assistant coaches run wind sprints. Taking part in the running for assistant coaches Tyronn Lue, Armond Hill and Kevin Eastman. Doc Rivers was not forced to take part in the drill. Wind springs? Light...
Last week I voiced my displeasure with the (over) reaction from fans, media and players to big guys (DeAndre Jordan, LeBron James) dunking over guards (Brandon Knight, Jason Terry). If you are 6-10 inches taller and 50-80 pounds heavier than a man, you should be able to dunk on, over and through him. Avery Bradley threw a hefty counter punch for all the guards when he drove the lane...
Boston will be out its emotional leader for a couple weeks, according to ESPN. Kevin Garnett is battling a left ankle injury and will miss time. "I'll guess two weeks, just because we want to make sure he's really ready," Ainge said of Garnett's recovery timeline. "I think it happened in New Orleans game, it [...] [[ This is a content summary only. Visit my website for...
Tonight's 110-106 loss to the Grizzlies was filled with ups and downs. The Celtics got off to nice start, but slipped in the second and third quarters. Their fourth quarter contained a rally that didn't start until about the 6:00 mark. Had it started earlier, they definitely would've won. But it didn't. What's done is done. Tonight's USOTN easily goes to...
Former Celtics' guard Ray Williams has died at age 58.   He was a combo guard brought on board to help with the Celtics' depth in 1985. You can find out more on what Ray was up to here. Our condolences go out to the Williams' family from everyone at Celticslife.
We already knew that there was a good chance Courtney Lee would be out tonight, but now we find out KG is also hurt. From the Celtics' official Twitter: Kevin Garnett and Courtney Lee are both out tonight with sprained left ankles. — Boston Celtics (@celtics) March 23, 2013 No word on how KG hurt his ankle. Multiple media reporting he will have an MRI back in Boston on Monday...
MEMPHIS, Tenn. (AP) -- Jerryd Bayless scored a season-high 30 points and the Memphis Grizzlies weathered a fourth-quarter rally by Boston's reserves to escape with a 110-106 victory over the Celtics on Saturday night. Seven Memphis players finished in double figures and three recorded double-doubles. Darrell Arthur, starting for Zach Randolph, scored 18 points, while Randolph...
Just a few random thoughts for tonight's post game wrap up.  First, KG's injury is troubling.  He didn't seem to injure the foot in the game but they said he was walking gingerly afterwards.   It is being described as a foot injury rather than an ankle injury. And the fact that they are going to take an MRI makes it even more worrisome.    I remember back in that...
Avery Bradley's shot selection leaves something to be desired.When I play pick-up ball, my teammates usually know me well enough to run an easy play for me. When everybody is worn down and we just need an easy basket, I'll check the ball at the top of the key, and a teammate will come up and stand in front of my defender. I hand them the ball, they hand it back, I take a step...
Although it is unclear the exact amount of time Kevin Garnett will need to recover from an injured left foot, according to Chris Forsberg of ESPN Boston, KG is expected to miss 4-5 games. Garnett, who missed Saturday's game at Memphis, underwent an MRI on an injured left foot, and initial results did not alarm the team. While he is listed as doubtful for Tuesday's visit from...
The Memphis Grizzlies have done a great job taking care of their home court, but the road has been the problem lately. For the Washington Wizards, home has been where they've enjoyed their most success. The Grizzlies will try to avoid their first four-game skid outside Memphis in two seasons on Monday night when the Wizards - making a brief stop back in the nation's capital...
Well I'm sure most of you have heard by now that we have lost Marc Gasol to a tear of the abdomen. Who knew he had abs? More sit-ups this offseason Marc! So right as we get one Gasol brother back from injury, we lose the other, and it couldn't have come at a worse time with playoffs going currently going on. Marc has been labeled "out indefinitely". Personally, I hate that...
NBA News

Delivered to your inbox

You'll also receive Yardbarker's daily Top 10, featuring the best sports stories from around the web. Customize your newsletter to get articles on your favorite sports and teams. And the best part? It's free!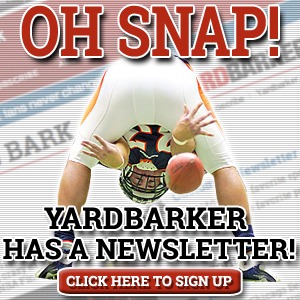 Latest Rumors
Best of Yardbarker

Today's Best Stuff

For Bloggers

Join the Yardbarker Network for more promotion, traffic, and money.

Company Info

Help

What is Yardbarker?

Yardbarker is the largest network of sports blogs and pro athlete blogs on the web. This site is the hub of the Yardbarker Network, where our editors and algorithms curate the best sports content from our network and beyond.