Found December 01, 2012 on Celtics Green ...a boston celtics blog.:
PLAYERS:
Courtney Lee
,
David Stern
,
Doc Rivers
,
Jeff Green
,
Danny Ainge
,
Rajon Rondo
,
LaMarcus Aldridge
,
Jason Terry
,
Kevin Garnett
,
Gregg Popovich
,
Kris Joseph
,
Antoine Walker
,
Mickael Pietrus
TEAMS:
Boston Celtics
,
Portland Trail Blazers
,
Toronto Raptors
,
San Antonio Spurs
Herald  Nothing soft about C'sNBA roundup: Thunder hold off Jazz 104-96, sweep homestand Courtney Lee lights spark as C's pound Portland David Stern fine Spurs thoughts from Doc RiversDoc Rivers will point in-house to spell guard Celts cruise without Rondo, top Blazers 96-78 Globe  Final, Celtics 96-Trailblazers 78 Jeff Green leads Celtics over Trail Blazers with 19 pointsDanny Ainge said he's confident that Rajon Rondo will learn from his latest suspension Rondo-less Celtics cruise to victory over Trail Blazers Celtics Green  Comments from the Other Side - Blazers 11/30Preview and Official Report - Celtics (9-7) at Bucks (7-7) 12/1 Don't Covet Thy Neighbor's PlayersPutting Out The BlazeUnderrated Stat of the Night Red Claws Drop Home Opener to D-Fenders 97-94 (video) The Best of Tommy - Blazers 11/30CelticsBlog  Celtics' Rivers reacts to Stern's ridiculous $250,000 fine of Spurs Celtics Postgame Show vs Blazers, on-demand!Three at the Buzzer: Rondo-less Celtics Blowout Blazers, 96-78 The Garden Report: Jeff Green Flies and Celtics Beat Blazers Celtics final score: Boston rips Portland 96-78 Celtic Thunder  Comments from the Other Side - OKC/Jazz 11/30ESPN  Rivers on Spurs' fine: 'I don't like it' Rapid Reaction: Celtics 96, Blazers 78 Green: 'I've got to continue to attack' Assists all around for C's Forsberg: C's squash 'soft' talk Do manageable minutes matter?W2W4: Celtics vs. Bucks (Game 17 of 82) Boston Celtics squash Doc Rivers' "soft" talk by blowing out Portland Lex Nihil Novi  Grampa Celtic Talks 72-73, 85-86, and 07-08The Two Best Basketball Players Ever?Celtics Continue Mastery Over Portland Under Doc Rivers KG: Ain't Done YetCeltic Nation  C's Bounce BackRegular Season Game-16: Portland Trail Blazers @ Boston Celtics 78-96.In Sync Red's Army  LaMarcus Aldridge on KG: "…he couldn't punk me" Recap: No Rondo? No problem..Your Morning Dump… Where the Celtics have to get their culture rightJeff Green Unveils the Jordan Brand Aero Flight Taking Stock: Celtics – Trailblazers CSNNE  Ainge: I've spoken to Rondo about suspensionsAinge: C's can solve rebounding woes internallyMailbag: Rondo suspension was 'overkill'Celtics blaze Portland, 96-78For Pavlovic, fond memories of BostonBench delivers first-rate performance for CelticsCeltics prove they're still a defensive powerGarnett: We have to be toughGreen settling into roles for CelticsComcast Business Edge Postgame ReportLee wears many hats against BlazersProgress report: Sullinger makes the gradeJoseph learning patience, maturity with CelticsCeltics-Bucks preview: Keep the defense goingFelger: 'I would take anyone in the NHL over KG in a fight' NESN  Celtics Live Blog: Jeff Green Scores 19 Points to Lead C's to Easy Victory Over Portland 96-78 Courtney Lee, Celtics Respond to Doc Rivers Calling Them Soft By Routing BlazersJason Terry Is 'Fun' Player Who Doc Rivers Thinks Everyone Should Have Opportunity to CoachDoc Rivers on Resting Celtics Players: 'We'll Do It When We Want to Do It' Celtics Hub  Gino! Celtics 96, Blazers 78 Celtics Town  Rondo is still a good basketball player No Rondo? No problem: Celtics cruise past Blazers 96-78Courtney Lee tweets fake 911 message calling about missing jump shotGreen Street  Irish Coffee: Kevin Garnett's Secret SantaDoc Rivers really feels for Gregg Popovich and the $250,000 fineFast Break: No Rajon Rondo, no problem; Celtics smoke BlazersKevin Garnett doesn't like to be called softCourtney Lee: Doc Rivers 'can continue to call us soft … if it wakes us up' Doc Rivers: 'We've got a long way to go but we're getting better'Kris Joseph sees Red Claws as Celtics opportunityCeltics Title Town  Celtics Morning Joe: The Celtics have best defensive performance of the seasonC's answer the soft labelRondology: Shades of LeadershipHangtime Blogs  The Questions David Stern Must Answer LaRue Martin, Antoine Walker Show Value Of, Need For NBRPA SI.com Gregg Popovich: Media reaction to benching of several San Antonio Spurs starters Van Gundy slams Stern over Spurs fineRivers backs Popovich after Stern fines Spurs Press Herald  Steve Solloway: Fans win, even when Claws lose Red Claws come close in home openerCBC.CA  Raptors coach credits Mickael Pietrus for bringing 'juice' to new teamMetroWest Daily News  Celtics Notebook: Depth to be tested Telegram  Boston Celtics prove Doc Rivers wrong9News  Celtics make a stop at Milwaukee NY Times  Are the Celtics Losing Their Defensive Identity? Opposing Views  What's Going on with the Boston Celtics?WLVZ 2  Red Claws drop home opener WEEI  Doc: 'We've got to get our culture right'Blazers Edge  Blazers Suffer Letdown, Meltdown vs. CelticsMenafn  NBA D-League: Red Claws light up Expo, but lose home-opener Yahoo  The 10-man rotation, starring the very, very loyal Rajon Rondo | Ball Don't LieFox Sports  Boston Celtics must decide if Rajon Rondo is worth the troubleLucid Sports Fan  Crazy night at the Garden, and my take on the end of "the streak"Slate  David Stern punishes Gregg Popovich for being smart. [Discuss on CG Forums!]
Original Story:
http://celticsgreen.blogspot.com/2012...
THE BACKYARD
BEST OF MAXIM
RELATED ARTICLES
Rajon Rondo will miss the next two games while serving a suspension Boston Celtics point guard Rajon Rondo was suspended by the NBA on Thursday for his role in an altercation in Wednesday night's game against the Brooklyn Nets. The total number of games was two, which is a slap on the wrist considering Rondo has been suspended twice already this calender year and David Stern has...
Rondo's 'determined to show I can become a leader' campaign took a hit in many people's eyes when he lost his composure in the game on Wednesday against the Nets.  I do not see it that way, as he showed he can become the emotional leader once the days of Kevin Garnett are over.  Sure he was short fused, but he also displayed unrivaled support for his teammates.  There...
Celtics coach Doc Rivers says the NBA's fine against San Antonio was ''probably overdone'' after the Spurs kept four of their top players out of a game. Commissioner David Stern announced the $250,000 penalty on Friday. Before Friday night's game against the Portland Trail Blazers, Rivers said he didn't like the punishment. He said a coach has to do...
WHO'S THE BOSS
Boston Celtics coach Doc Rivers was asked for his reaction to the punishment handed down to the Spurs, and he was unfazed.
Rajon Rondo Banned Two Games by League Office   Rajon Rondo has been suspended two games for last night's altercation with Kris Humphries that spilled into the stands. Danny Ainge broke the news during his weekly segment wih 'The Big Show' on WEEI. Earlier today, Rondo defended himself by saying that he was responding to [...]
photo via Yahoo NBA The Celtics pasted the Portland Trailblazers at TD Garden tonight, 96-78. Courtney Lee and Jeff Green both stepped-up, and Kevin Garnett was vintage KG. He scored his 10 points on a variety of bank shots, fadeaways and sweet jumpers. Ticket also finished with 5 boards & 4 assists in 23 minutes. Jeff Green was aggressive from the jump and led the C's with...
Wow, just, wow. I thought we were heading toward the right direction then this happens. Sigh, I am just getting frustrated with our team. Anyways, here is the next installment of Celtics Life 5 on 5. 1. Another loss to the Nets. Where are we? Terry P: Not at all where we should be. I know we have nine new players, but our defense is so bad its just very disappointing. If we lose...
While they've had success in previous years, the Boston Celtics haven't been the same team this season without their All-Star point guard. That's the challenge facing the Celtics in the next two games, starting on Friday night when they host the scuffling Portland Trail Blazers without Rajon Rondo. Rondo was suspended for two games after starting a skirmish that sent...
Tommy started off in rare fashion with a rant on Rondo's suspension. Tommy is from an era when you stood up for each other and what Rondo did was a nightly occurrence. The whole league has gotten soft. On Rondo's 2 game suspension "Absolutely overkill.For crying out loud he stood up for his teammate.""I'm yelling!I'm really yelling! — Tommy...
WALTHAM, Mass. — Rajon Rondo was mostly subdued on the day after his dust-up with Kris Humphries, but he did crack one smile. Rondo, who spoke with an NBA representative about an hour before practice began on Thursday afternoon, was asked if he worried that he might be issued a longer suspension or fine in light of two earlier ejections for run-ins with officials. In the league's...
  Following the dust-up that occurred Wednesday night in the Celtics vs. Nets game, both head coaches and several players had their own comments to add on the situation. Sorry, no comments from Rondo as he was escorted by security from the arena, Kris Humphries or Gerald Wallace. I'm sure they were thinking about the [...]
From ESPN Boston's Chris Forsberg: Celtics officially recall Kris Joseph from Maine.about 4 hours ago via EchofonReplyRetweetFavorite@ESPNForsbergChris ForsbergJoseph hasn't had an extended stay in the D-League, but it's been quite successful so far, as he's averaging 25.5 points and 7.5 rebounds in two games.This move, unfortunately, isn't about Joseph's success. It's...
NBA News

Delivered to your inbox

You'll also receive Yardbarker's daily Top 10, featuring the best sports stories from around the web. Customize your newsletter to get articles on your favorite sports and teams. And the best part? It's free!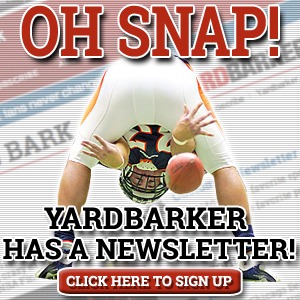 Latest Rumors
Best of Yardbarker

Today's Best Stuff

For Bloggers

Join the Yardbarker Network for more promotion, traffic, and money.

Company Info

Help

What is Yardbarker?

Yardbarker is the largest network of sports blogs and pro athlete blogs on the web. This site is the hub of the Yardbarker Network, where our editors and algorithms curate the best sports content from our network and beyond.