Found November 03, 2011 on Red's Army:
Big Baby spoke to CSNNE's Jess Camerato last night about the lockout.  It's a pretty good piece about Baby trying to cope without basketball and whatnot.  Here are two things that stuck out to me, and explain quite a lot about Davis.  "I would have to say [it is important to me to please others] just because of the way people perceive me to be," he said. "They perceive me to be this fat guy who's kind of just making it in the league, he's just here. I want people to like me. I want people to say, 'Hey this boy can really play, he can play the game, he is a great player.'"I just want people to love me, to love Big Baby. That's why I try to have people remember me for my personality, for who I am as a person, outgoing, having fun. I just want to be accepted."That's just something I've learned in the offseason -- a lot of people might not like you. You have to love yourself because at the end of the day when it's all said and done, nobody's going to take care of Glen b
Original Story:
http://feedproxy.google.com/~r/RedsAr...
THE BACKYARD
BEST OF MAXIM
RELATED ARTICLES
DEALMAKER
Glen Davis wants to get back to basketball, and he has a suggestion to end the lockout. He says the players and owners should agree on a 51-49 split on income.
Celtics forward Glen Davis says he wants the league and players to split the difference on their stances and get back to hoops.
Shaquille O'Neal's new book, "Shaq Uncut," co-written with Jackie MacMullan, hasn't even been released yet, but some juicy tidbits have.  Shaq has re-ignited the Kobe feud and spilled some critical beans on the relationship between LeBron James and his former Cleveland Cavalier coach Mike Brown.  And even though his time here in Boston was almost as quick...
via Marc Stein twitter I'm not 100% sure if this is a good thing or not, but hopefully the threat of decertification will lead to the owners upping their offer tomorrow. From what I've been led to believe if the players decertify from the union, things then get messy and there won't be any quick resolution (thus no basketball any time soon). Again hopefully simply the...
It's November, the month the NBA season normally begins, so it's naturally time for Paul Pierce and Derek Fisher compete. Normally, Pierce would be scoring buckets and Fisher would be annoyingly chasing Ray Allen around screens. But this is the NBA lockout, so Fisher is attempting to lead the players association in negotiations with the owners while Pierce, unhappy with the...
YEP, THE LOCKOUT IS STILL ON
With NBA lockout talks getting more and more frustrating by the day, Paul Pierce prefers to take some time to relax and work on his bowling technique from the comfort of his own home. Check out the video below to see if Pierce can bowl a strike with just one roll.
Starting Lineups Cleveland: K. Irving, M. Harris, J. Graham, A. Jamison, A. Varejao Boston: R. Rondo, R. Allen, P. Pierce, K. Garnett, J. O'Neal Well here it is everybody, the home opener. After last season's heart wrenching defeat to The Heat it's was exciting to get out to Boston and see the squad go at it again. As much as I wanted him gone, It was wierd not...
  Tonight should have been the first game of the season for the Celtics.  The game would have ended right about now.  In fact, I'd probably be listening to Doc's post-game comments as either I or Chuck put together a recap.   Buuuuut... Since there was no actual basketball, I popped it on TBS and caught 2 hours of Family Guy (preceded by...
Paul Pierce was reportedly the most vocal 'star' player on the call.
If the excerpts of "Shaq Uncut: My Story" are the juicy parts, we won't learn much new about Shaquille O'Neal's time with LeBron James and the Cavaliers, Bud Shaw writes in his Spin column.
Decertification of the union has been something some agents have pushed for from the start, and it appears that those same agents had a heavy hand in this week's players decertification talks behind the players' backs. Names have started to leak out of who was on the call from several sources. Paul Pierce and Dwyane…
Celtics News

Delivered to your inbox

You'll also receive Yardbarker's daily Top 10, featuring the best sports stories from around the web. Customize your newsletter to get articles on your favorite sports and teams. And the best part? It's free!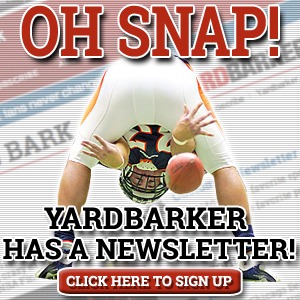 Latest Rumors
The Backyard

Today's Best Stuff

For Bloggers

Join the Yardbarker Network for more promotion, traffic, and money.

Company Info

Help

What is Yardbarker?

Yardbarker is the largest network of sports blogs and pro athlete blogs on the web. This site is the hub of the Yardbarker Network, where our editors and algorithms curate the best sports content from our network and beyond.