NEW ORLEANS - FEBRUARY 15: Paul Pierce of the Boston Celtics and Chris Duhan of the Chicago Bulls help build a home in with NBA Cares during NBA All-Star Weekend on February 15, 2008 in New Orleans, Louisiana. (Photo by Bryan Bedder/Getty Images)
Getty Images
Paul Pierce and the Celtics were losers on Friday night Rajon Rondo had a triple-double by the time the third quarter was over, but you would not have been able to tell from his post-game comments. "I should have took the layup," said Rondo after he missed a game-winning opportunity slipping while taking a jump-shot. "I tried to make a plant and just slipped." As an aside, right there begins to prove why Rajon Rondo is the growing leader of the Boston Celtics. He had his best personal game of the season but he still is regretting his decisions at the end of the game because he felt it lost his team the game. Then there is Celtics shooting-guard Courtney Lee who airmailed a shot that would have put the  Celtics up late in overtime. "I know Doc probably talked to the media and said it was unfair that I was sitting for like 12 minutes, but it doesn't matter." Courtney Lee said while sitting at his lover-room still in full jersey while the rest of the team had left to go to the team bus and head home. "We're NBA players, we get paid to play this game, and I have to at least hit the rim to give us a chance to get an offensive rebound." Also, there was Jason Terry who was pulled out of the crunch time five in overtime when he shot 1-12 from the field. "I always look at myself first, and if I made even one shot, that's the difference in the ballgame." said Terry after the game. And all of this is true. If these players make one or two more plays, maybe the Celtics win this basketball game. But there are two things to remember. First of all, its the regular season and teams have lost greater percentages of their games and got into the post-season. They can't dwell on one game, one play and let it affect them. I think they are veteran enough to do that, but we shall see. Secondly, and most importantly, if they are worried about the failure or if they want to avoid it happening again, maybe this team simply needs to play better. Across the board there needs to be better execution, more plays, more "winning time". There was Garnett's missed lay-up, Pierce's missed shots, even Doc Rivers didn't draw up his best end of game plays. It's weird to say this about a veteran team, but they are still learning. Friday isn't a night for a regret, but rather a learning experience for the rest of the road ahead.
Original Story:
http://www.bostonsbettah.com/?p=5472
MORE FROM YARDBARKER
Celtics News

Delivered to your inbox

You'll also receive Yardbarker's daily Top 10, featuring the best sports stories from around the web. Customize your newsletter to get articles on your favorite sports and teams. And the best part? It's free!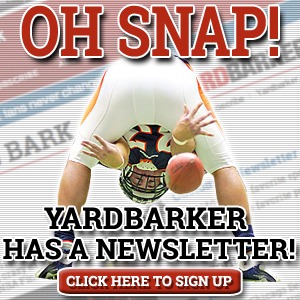 Latest Rumors
Best of Yardbarker

Today's Best Stuff

For Bloggers

Join the Yardbarker Network for more promotion, traffic, and money.

Company Info

Help

What is Yardbarker?

Yardbarker is the largest network of sports blogs and pro athlete blogs on the web. This site is the hub of the Yardbarker Network, where our editors and algorithms curate the best sports content from our network and beyond.