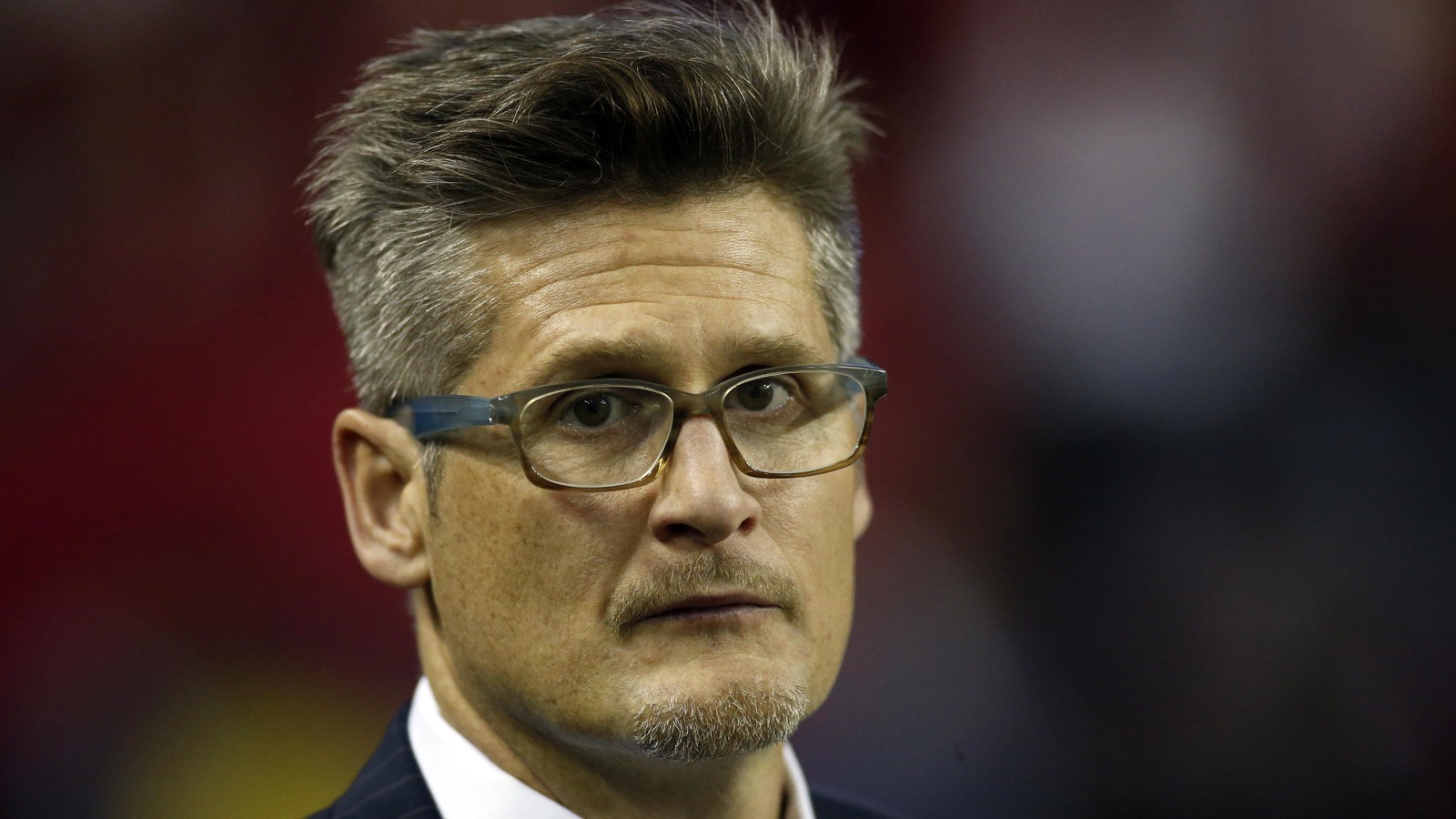 Falcons general manager Thomas Dimitroff weighed in on drafting risky players.
Brett Davis-USA TODAY Sports
The Atlanta Falcons may be willing to take a risk on a prospect with potential character concerns in the NFL draft later this month.
Speaking on Thursday about Oklahoma running back Joe Mixon and other red-flagged prospects, Falcons general manager Thomas Dimitroff said, according to Knox Bardeen of CBS Atlanta.
Talking Mixon & red-flag guys, Dimitroff said "We're not looking for angels." #Falcons Filter seems replaced by "Brotherhood" Who fits in???

— Knox Bardeen (@knoxbardeen) April 20, 2017
However, Dimitroff wouldn't commit to Mixon specifically still being on the team's draft board, per Alex Glaze of 11Alive.
dimitroff on if joe mixon is still on the team's draft board: "I don't want to discuss that. that's a unique situation."

— Alex Glaze (@Alex_Glaze) April 20, 2017
The defending NFC champion Falcons have a pick at the end of the first round (where we've heard whispers that Mixon may actually be in play) as well as at the end of the second. 
While Dimitroff's statement may just be a general one about keeping an open mind heading into the draft, Atlanta does have starting running backs Devonta Freeman and Tevin Coleman coming off their team-friendly deals fairly soon. As such, it's at least notable that they are more receptive to those players with character issues than some other teams are.
MORE FROM YARDBARKER
NFL News

Delivered to your inbox

You'll also receive Yardbarker's daily Top 10, featuring the best sports stories from around the web. Customize your newsletter to get articles on your favorite sports and teams. And the best part? It's free!