We've updated our Privacy Policy.
By continuing to use this site, you are agreeing to the new Privacy Policy.
I don't like bullies. Never did. Doesn't matter if they're Mike Francesa, Rex Ryan, LaVar Ball, Chris Christie, Bobby Knight or Popeye's nemesis, Bluto. Blame my parents. That's how they raised me, invoking the old "Treat others as you'd have them treat you" thing. Shame on them, I suppose. And though the TV folks regularly...
It's been three months since Mike Francesa signed off for the final time from WFAN, where he'd been a sports talk radio institution for 30 years. As you might expect after having a voice and a prominent forum for so long, he misses it now that it's no longer available. In a conversation with Newsday's Neil Best, Francesa said as much: "I have to say, I miss it more than I thought...
ESPN New York's "Michael Kay Show" rallied in the month of February to beat Mike Francesa's WFAN replacements, "Carlin, Maggie and Bart," which is a troubling result for the fledgling new show. However, radio ratings books are not graded in months, but rather in books, and this has been a back-and-forth battle that is essentially...
LIKE WHAT YOU SEE?
GET THE DAILY NEWSLETTER: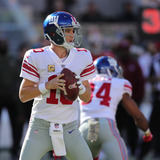 Veteran New York sports radio host Mike Francesa went on a rant for the ages on Tuesday over the Giants' decision to bench Eli Manning.The WFAN host went to bat for Manning, praising him for always taking the high road and not criticizing the organization, while ripping the front office and Ben McAdoo for the terrible move.Francesa was critical of Giants GM Jerry Reese, saying that...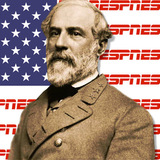 Front Five: The top stories that shaped both sports & politics this week "Is this even real life anymore?" - Clay Travis, conservative sports blogger who broke the Robert Lee/ESPN story.In an effort to desperately avoid entering the political arena, ESPN inadvertently threw itself right in the middle of it after conservative blogger Clay Travis outed the company on Tuesday for...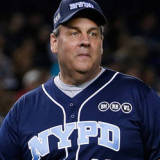 Front Five: The top stories that shaped both sports & politics this week "As for the governor's future, he appreciates the interest and concern about his next employment from his friends in the media, but he is not concerned at all about it." - Chris Christie spokesman Brian MurrayDallas Cowboys fan and New Jersey governor Chris Christie will take to the airwaves for two days...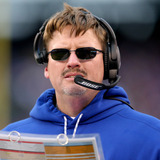 New York Giants coach Ben McAdoo had a rather strong reaction to reports that his team had trashed a plane returning from Green Bay. There were allegations Sunday that the Giants left their plane in such disarray that it required a significant delay to clean things up. McAdoo had a very simple response to that in an interview with Mike Francesa on WFAN. Coach McAdoo on the plane...
MORE STORIES >>
All Sports News

Delivered to your inbox

You'll also receive Yardbarker's daily Top 10, featuring the best sports stories from around the web. Customize your newsletter to get articles on your favorite sports and teams. And the best part? It's free!
THE HOT 10: Who's Trending