Bob Arum and Don King, the most prominent promoters in boxing history, have butted heads for decades. But they are friendly rivals these days and enjoy talking over old times and telling their war stories.
Two icons in the boxing world, Bob Arum and Don King, put their extensive history aside as they sat with Mark Kriegel and discussed life at 86, the upcoming fight and what keeps them going.
Trash talk comments from Paul Dogboe, the father of interim junior featherweight world titlist Isaac Dogboe, ahead of his son's fight with Jessie Magdaleno went too far, according to Top Rank promoter Bob Arum.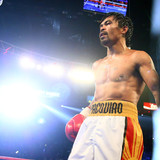 Manny Pacquiao announced this week that he will be fighting a new opponent in June, but promoter Bob Arum isn't so sure about that.Pac-Man, who has not fought since losing to Jeff Horn in Australia last July, announced in the Philippines that he will be fighting Lucas Matthysse on June 24. The fight is set to take place in Kuala Lumpur, Malaysia. Arum is skeptical that the fight...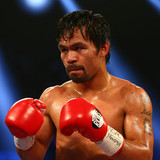 Manny Pacquiao is set to make his return to the ring in two months.Pacquiao is expected to face Mike Alvarado in Las Vegas on April 14 at the Mandalay Bay. There was initial talk of the fight being at T-Mobile Arena, but that plan was complicated by a Vegas Golden Knights playoff run. Pacquiao's fight with Alvarado will be part of a large pay-per-view put on by Bob Arum's Top Rank...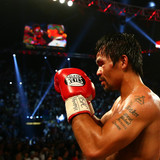 Manny Pacquiao's planned rematch against Jeff Horn in November is on hold.The Filipino senator pulled out of his November rematch, saying a senatorial trip to China would interfere with his training camp.The two were set to fight on Nov. 12 in a rematch of their July bout which Horn won by controversial decision. In recent days, Pacquiao was expressing reluctance about fighting in...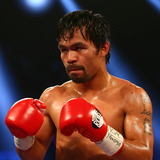 A rematch of the fight nobody asked for is apparently close to happening.Top Rank promoter Bob Arum told The Vertical's Chris Mannix that a rematch between Manny Pacquiao and Jeff Horn is nearly agreed upon. Horn won the July fight between the two in Australia by an extremely controversial unanimous decision. In response to the controversy, Arum says he wants more neutral judges...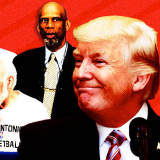 Front Five: The top stories that shaped both sports & politics this week "To this day, I feel like there's a cloud, a pall over the whole country in a paranoid, surreal sort of way." - San Antonio Spurs head coach Gregg PopovichWhile May is generally the time for playoff basketball talk, coaches and owners alike did not hold back their opinions on President Donald Trump this...
LAS VEGAS, NV - Today's final press conference may have been for Pacquiao vs. Bradley but Top Rank Chief Bob Arum stole the show. With everything being said that could possibly be said about this weekend's anticipated rematch, Arum took the opportunity to get a few things off his chest with regards to the MGM accommodations, rival promoter Golden Boy Promotions, and the fighting...
LOS ANGELES, CA - Bob Arum has been a busy man this week. Along with promoting the rematch between Manny Pacquiao and Tim Bradley, a taped interview appeared during this week's installment ESPN's 'Friday Night Fights' broadcast. In what has now become par for the course, any mention of Manny Pacquiao ushered in mention of pound-for-pound champion Floyd Mayweather. During the interview...
MORE STORIES >>
Boxing News

Delivered to your inbox

You'll also receive Yardbarker's daily Top 10, featuring the best sports stories from around the web. Customize your newsletter to get articles on your favorite sports and teams. And the best part? It's free!