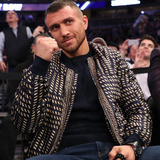 Not only is Vasyl Lomachenko a bad man in the ring, but he also is an ace marketer.Lomachenko fought previously unbeaten Guillermo Rigondeaux on Saturday night at Madison Square Garden in New York and won after Rigo quit following the sixth round, citing a hand injury.Lomachenko is now 10-1 with eight knockouts, but the crazy thing is he's now won four fights in a row by making his...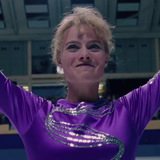 If you haven't seen the fast-paced, action-packed and eccentric trailer for "I, Tonya," you might want to sharpen your skates and get on that because the next great sports biopic is upon us. It plays like the wicked lovechild of "Goodfellas," "Fargo," and "Blades of Glory" with one remarkable significance: "I, Tonya" is based on the true story of ostracized, professional skater,...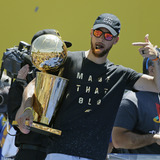 Want more news first thing in the day? Sign up for the Yardbarker Morning Bark newsletter here.Good morning and welcome to the YB Box Score, what we're reading while waiting for crash for the weekend. It's. Been. A. Week. In. Sports. Happy birthday today to Rick Nash, Petros Papadakis, Kerry Wood, Chris Gomez, Phil Mickelson and Roberto Duran. On this date in 1909 Jim Thorpe would...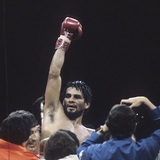 With Friday's release of Hands of Stone, moviegoers and sports fans will get a crash course in remembering Roberto Duran, one of the greatest pound-for-pound fighters in boxing history. While the years have been at times less than kind, Duran has a history that is worth remembering.Unfortunately, Hands of Stone barely scratches the surface, choosing to focus on Duran's rise and rivalry...
Now 44 years of age, former three-division world champion "Sugar" Shane Mosley isn't quite the box office draw that he used to be. But he's hoping to recapture some of the old magic by tabbing another boxing legend to train him for his next fight. According to a report by Andreas Hale of Yahoo! Sports on Wednesday, Mosley has hired Roberto Duran, widely seen as one of the greatest...
Former three-division champion "Sugar" Shane Mosley is proud to announce that he is bringing International Boxing Hall of Fame member Roberto "Manos De Piedra" Duran on as his trainer for his upcoming world title fight. Duran, who defeated several of the top names in sport and is regarded by many as the greatest Latino fighter of all time, is looking to make Mosley into an even greater...
By Fight Like Sugar Almost 35 years ago, hall of fame promoters Don King and Bob Arum found enough middle ground to broker one of the most significant fights of the 1980s: Sugar Ray Leonard vs. Roberto "Manos De Piedra" Duran. That marked the beginning of a trilogy that indelibly colored the legacy of both fighters. There are echoes of that historic matchup in the super-fight boxing...
Roberto Duran's appearance in Miami Vice hasn't got the love it deserves since it popped up over on r/boxing. So I'm leaving it here for you to marvel at. The soundtrack ain't too shabby either. You know what is kind shabby? The undercard for Canelo Alvarez's fight against Erislandy Lara. Sure, it has some big names, but it doesn't offer anything much in the way of intrigue. Let...
"I'm not God – but I'm something similar." – Roberto Duran In boxing, perhaps no fighter in the history of the sport has more epitomized the word "machismo" than Roberto "Manos de Piedra" Duran. Born in the small Latin American country of Panama, he fought with a ferocity that was matched only by his sometimes-appalling […] The post Hands Of Stone Turns 63: Roberto Duran's Legacy...
No Mas, a documentary by Emmy award-winning director Eric Drath, is set to premiere on ESPN tomorrow,  Tuesday, October 15, at 8 P.M. ET. As part of the Peabody award-winning ESPN 30 for 30 series, the film chronicles the events surrounding the legendary 1980 boxing match between Sugar Ray Leonard and Roberto Duran. This fight proved to be a career crossroads for two of boxing's...
MORE STORIES >>
Boxing News

Delivered to your inbox

You'll also receive Yardbarker's daily Top 10, featuring the best sports stories from around the web. Customize your newsletter to get articles on your favorite sports and teams. And the best part? It's free!