We've updated our Privacy Policy.
By continuing to use this site, you are agreeing to the new Privacy Policy.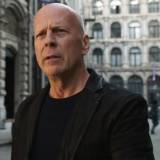 There's just something cathartic about a good revenge flick. Every day, something has us feeling wronged and deep down inside, we'd just like a little payback. Luckily, we have revenge films, like Eli Roth's remake of "Death Wish" heading towards theaters, and to get you ready, we've compiled our own list of the 25 best revenge films of all time.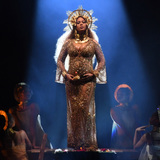 More often than not, the broadcast ceremony for the Grammy Awards isa point of dull ridicule. Every year is awash in giant superstar collaborations, upset victories and memorable acceptance speeches, but the whole thing tends to feel bloated, indulgent, and surprisingly bland. After all, with award shows a dime a dozen, what's the truly unique draw for someone to tune in to the dusty...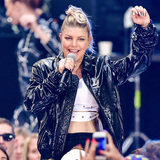 The entirety of 2017's pop music output can be boiled down to one simple concept: it was the year of the comeback. And what a joy it was: acts that either had been off their promotional cycles for a good while (Taylor Swift, U2, Arcade Fire) or existed in a nebulous space as to whether any new songs were going to come out (LCD Soundsystem, Kesha, Gorillaz) suddenly decided that 2017...
LIKE WHAT YOU SEE?
GET THE DAILY NEWSLETTER: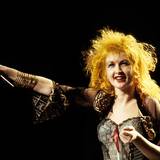 The soundtrack to the Whitney Houston/Kevin Costner flick "The Bodyguard" was responsible for some remarkable achievements. Ever since they began tracking individual units scanned, it was the first album to sell a million copies in a single week, was nominated for two Oscars for Best Original Song (making it one of only 16 films to ever pull that achievement), and "I Will Always...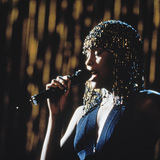 In 1992, Kevin Costner and Whitney Houston starred in "The Bodyguard," which is probably most famous for its soundtrack and Houston's hit song, "I Will Always Love You." The album won a Grammy for Album of the Year, was certified 18x platinum, and is the best-selling soundtrack of all time.However, the famous track was actually written and record by country legend Dolly Parton nearly...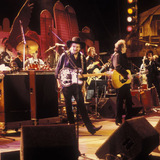 Country artists have been collaborating with one another ever since the Bristol Sessions. Even country artists stepping outside the genre is nothing new, as the genre itself blends and folds into several others. Over the years, as we've seen country music become more and more pop-influenced, previously novel ideas like blending hip-hop or R&B with country have become even more...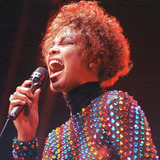 The original isn't always the best. Sure, there are plenty of covers that ride the coattails of the original, trying to mooch off of their success that can be catchy or fun (looking at you Orgy with your rendition of "Blue Monday"), but there are others that outshine the originals by either taking them to the next level, or even reinventing them in an unexpected way.So with that...
The 2017 CMT Music Awards are set to air on Wednesday, June 7 at 8 p.m., but before that occurs, we'd like to examine some of the all-time winners at the event. For some background, the show first began in 1968 when it was called the Music City News Awards. Since then, it has changed names to the TNN Music City News Country Awards (1990), Country Weekly Presents the TNN Music Awards...
MORE STORIES >>
Entertainment News

Delivered to your inbox

You'll also receive Yardbarker's daily Top 10, featuring the best sports stories from around the web. Customize your newsletter to get articles on your favorite sports and teams. And the best part? It's free!